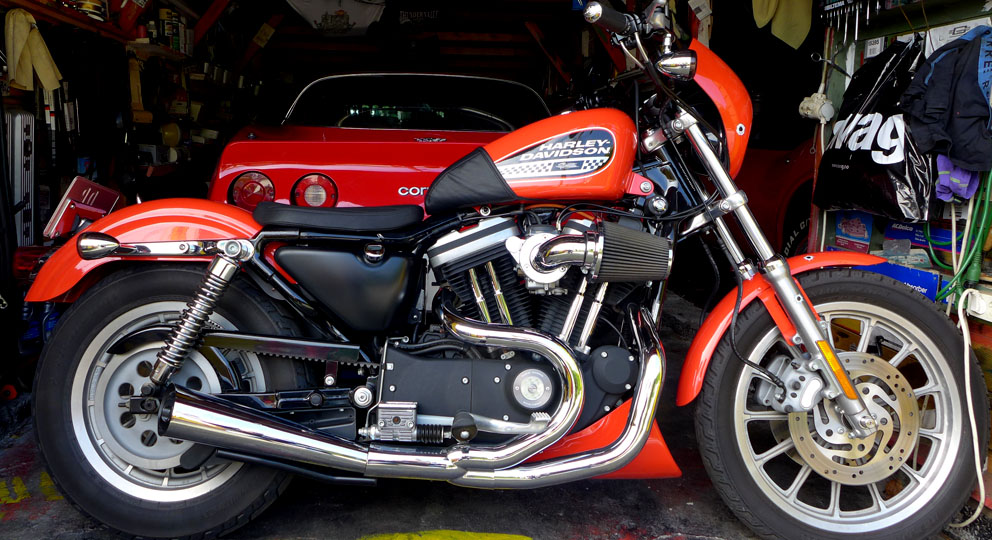 Bought it at the Harley-Davidson dealer in Trondheim august 2011.
It's a slightly modified version, has only 5000 kilometres on the odometer.
The sportster has always been my favorite Harley.
For my use it's perfect. This will be an around town bike.
Also a good sporty bike for trips up the valley and along the coastline.
With the 2003 model Harley-Davidson celebrates 100 years of building motorcycles.