Photos by Hans Tore Tangerud

A photoshoot with complications
Off to take some photos of club member Aleksander's cars.
I got to drive both of them and I am very impressed with these cars.
They drive very good, feels tight and has a high quality feel. Performance is good too.
There are few plastic parts and everything has a solid feel. Smooth cars with beautiful lines.
Ready to go.
Our danish friend Per came along for the ride.
Guess we have to visit another bakery then... :-)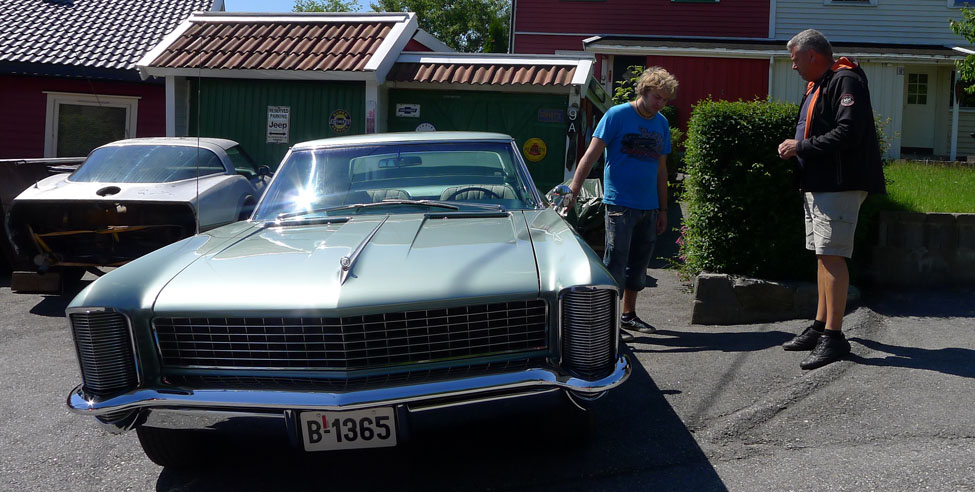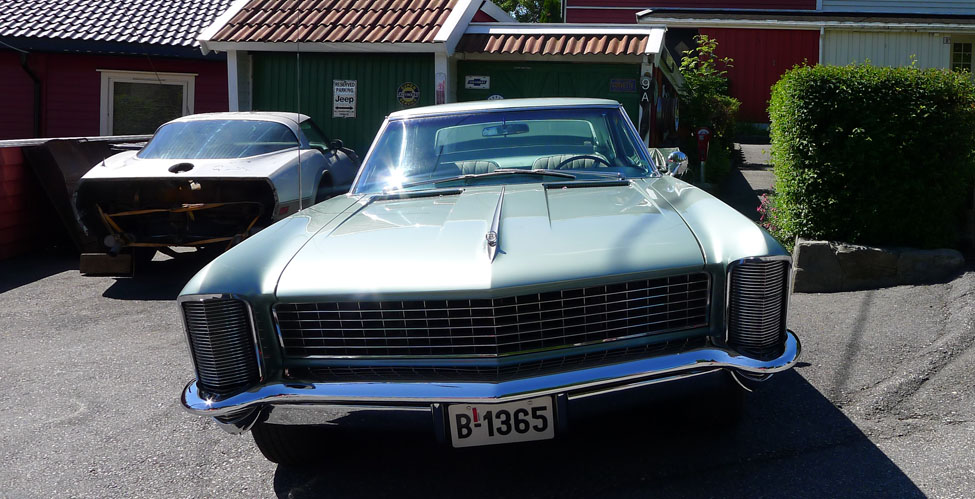 The "undersigned" having a good time.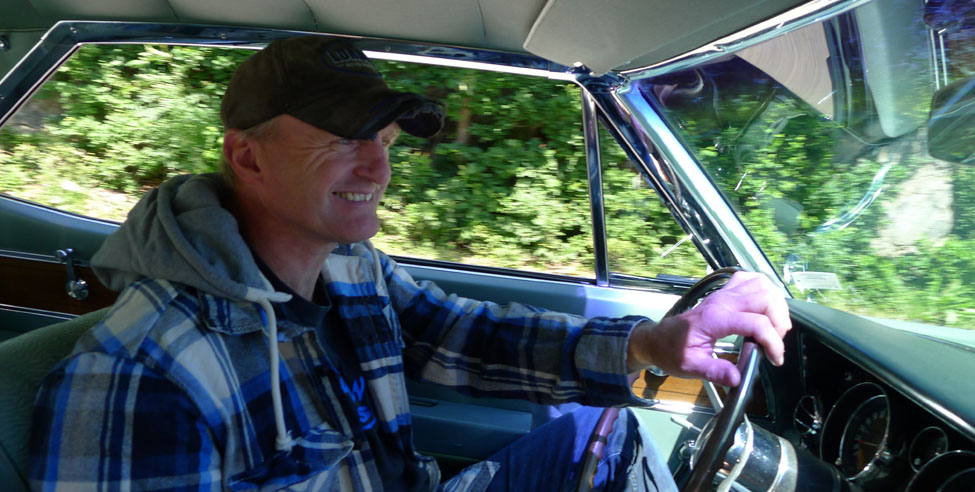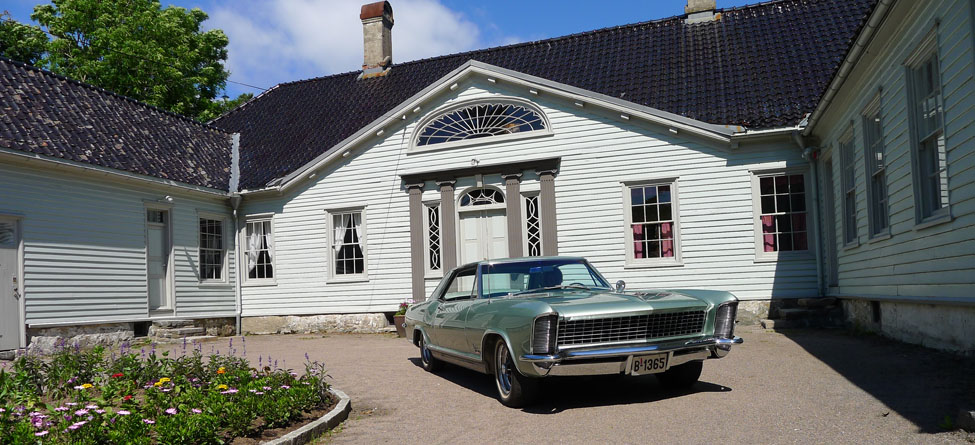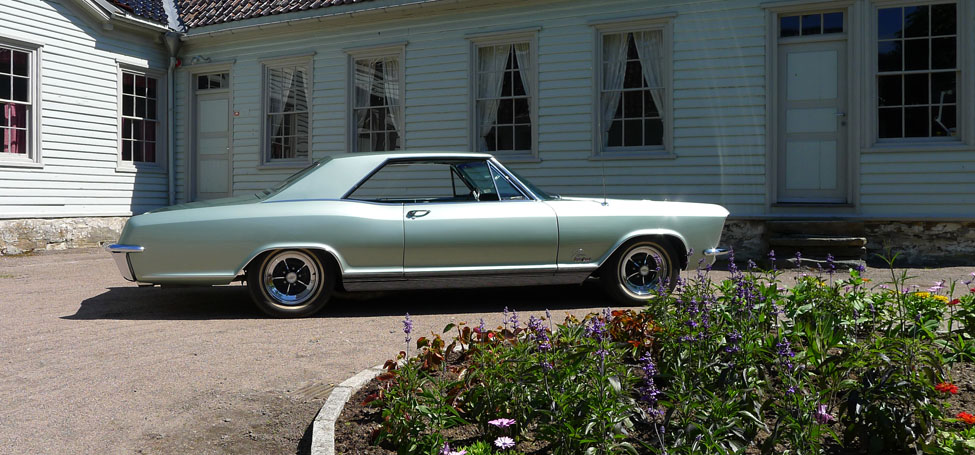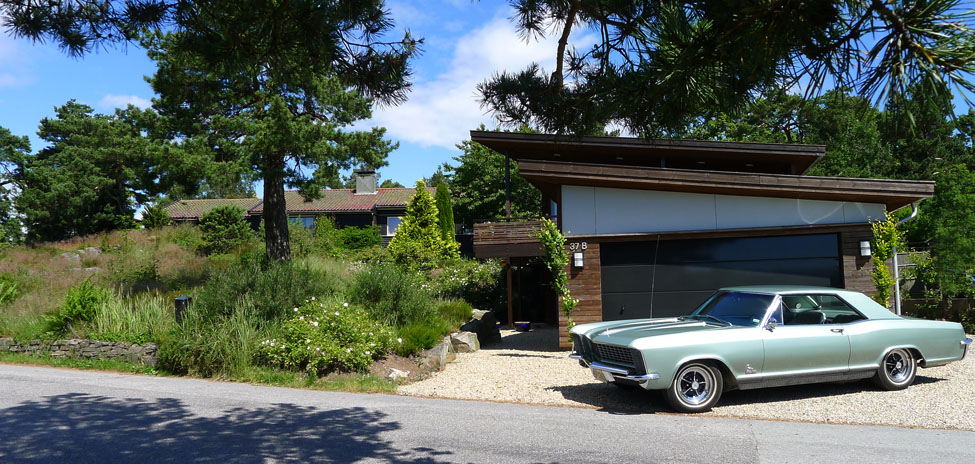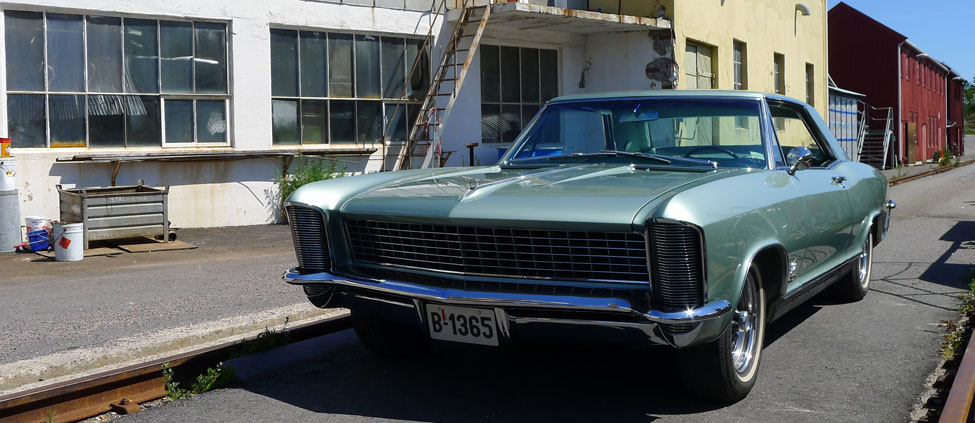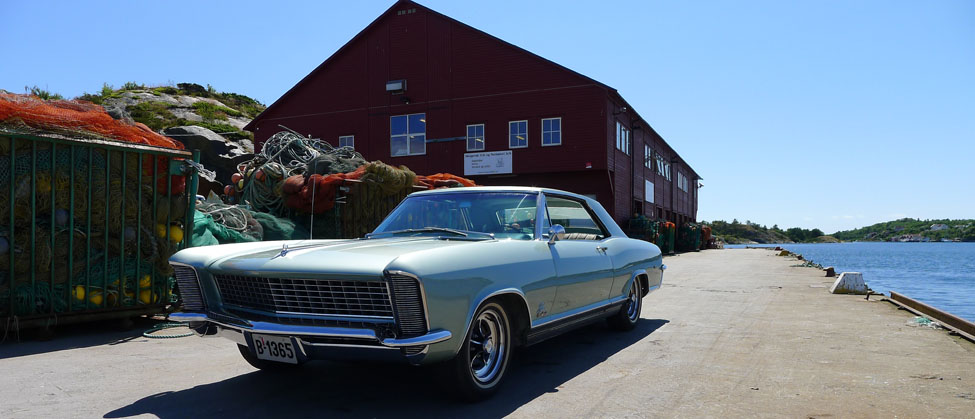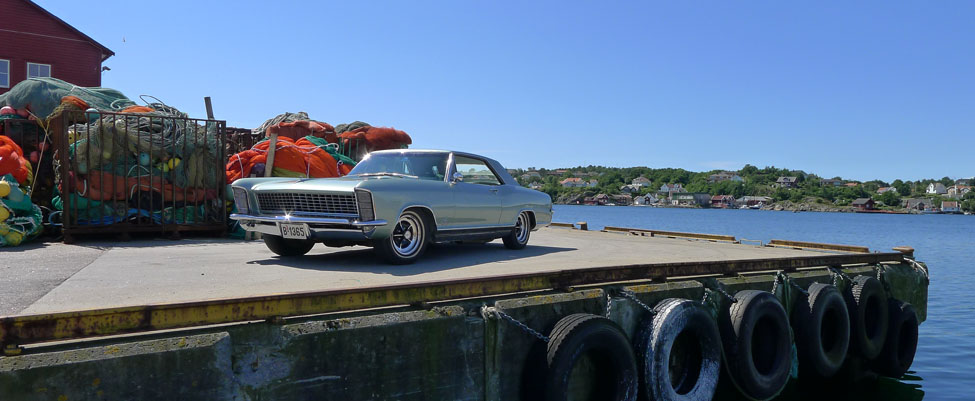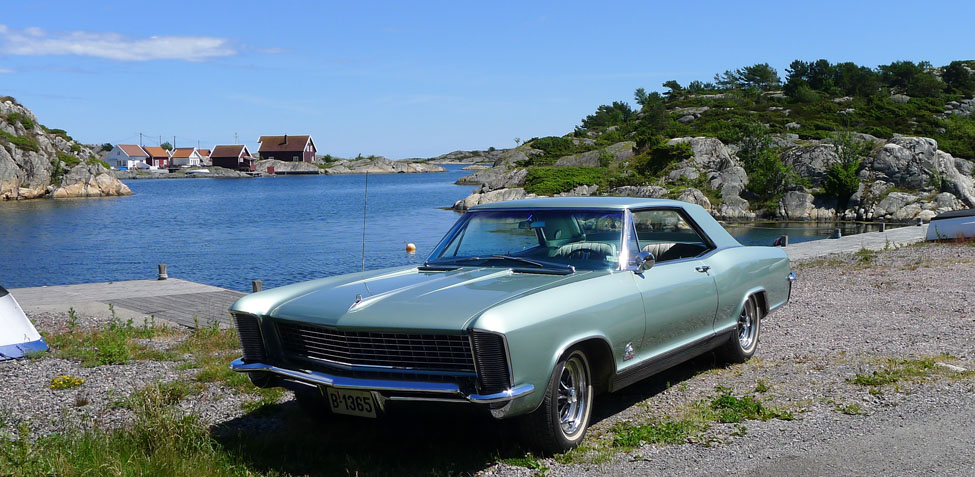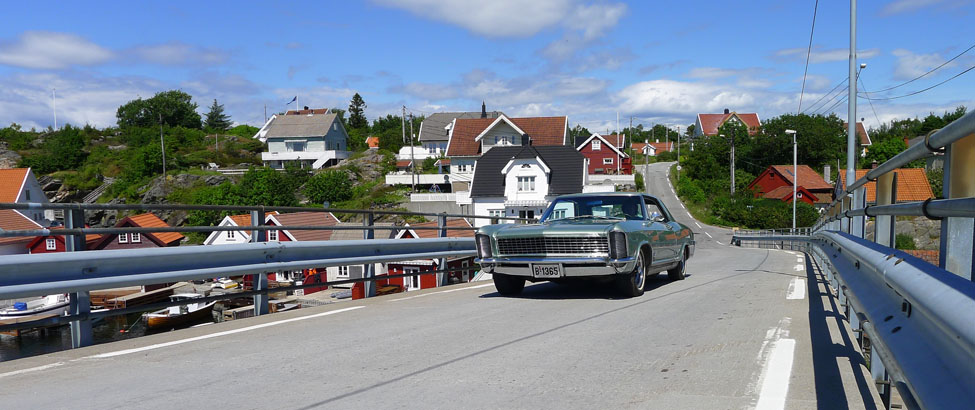 Unrestored. Love the layout, design and the materials used.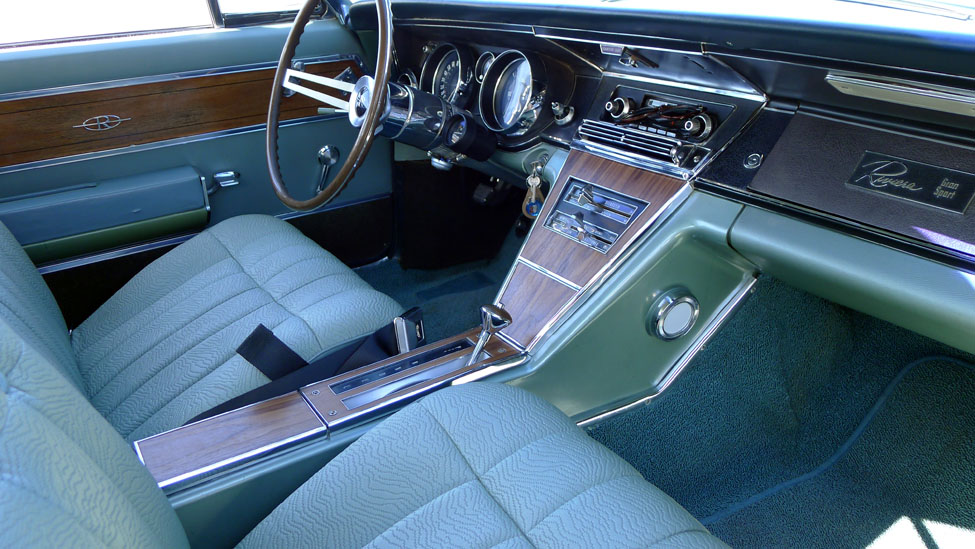 1965 GS production numbers is 3354 units.
425 Cu-In Nailhead V8 (7.0 litres). Factory dual carb - 360 HP.
This car has the ride and handling option too, and custom wood steering wheel.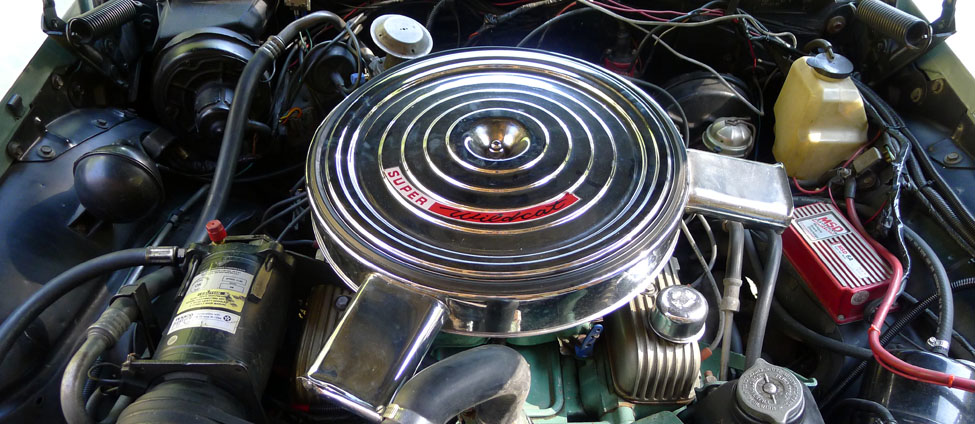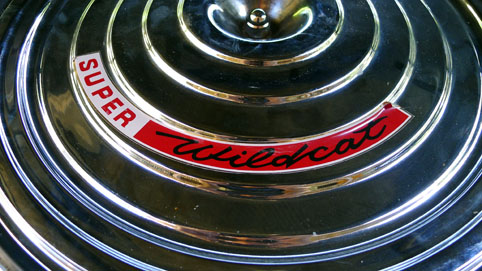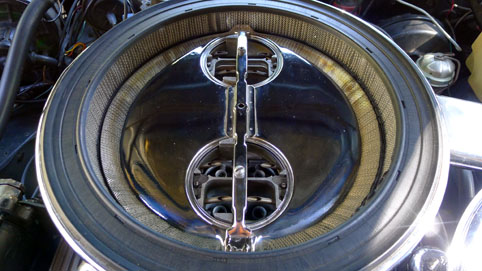 At his familys cabin checking out his'78 Corvette.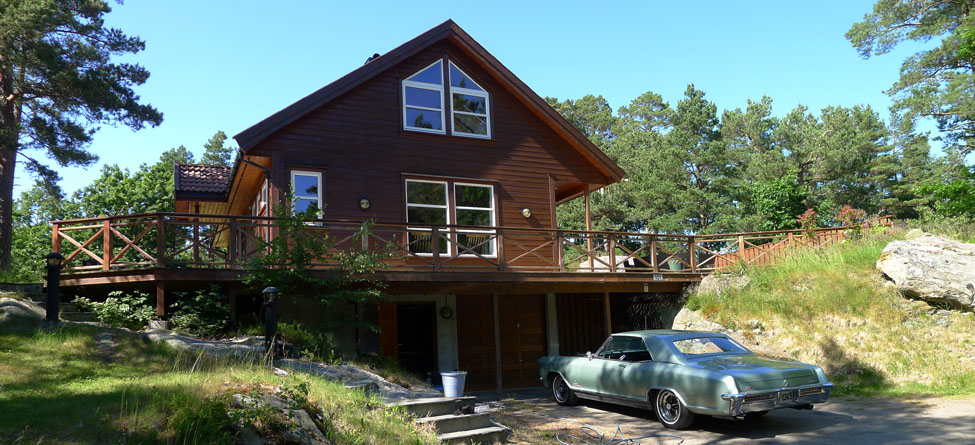 The Dane is getting hungry, searching for a bakery.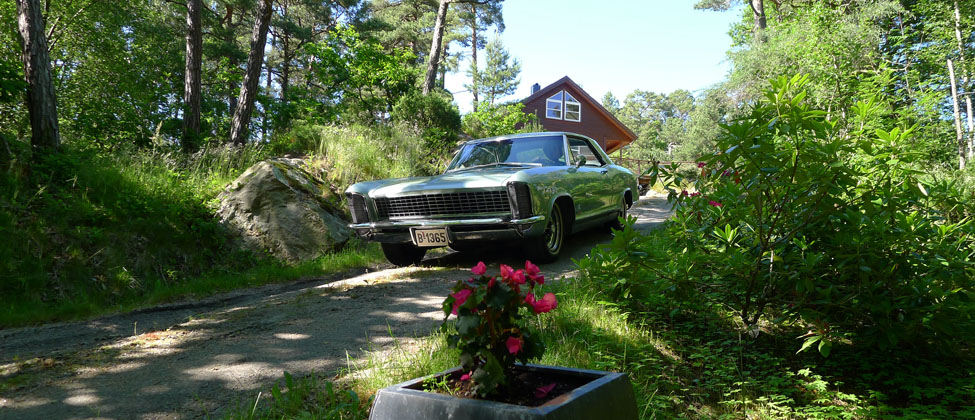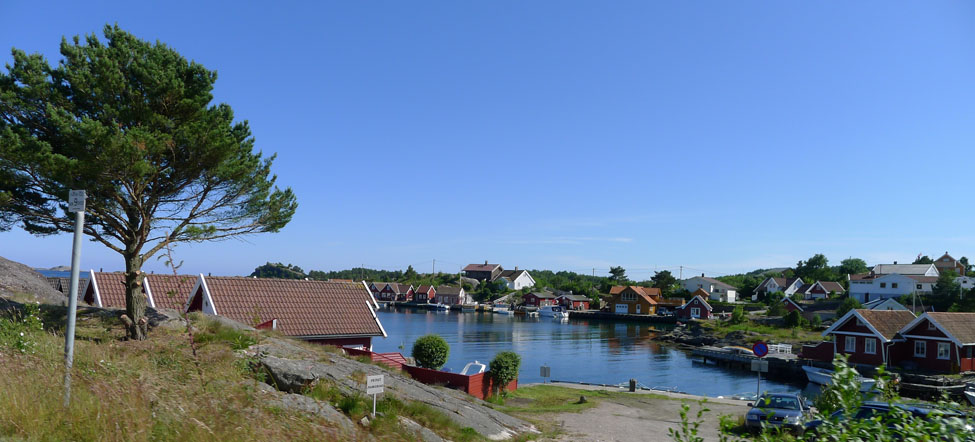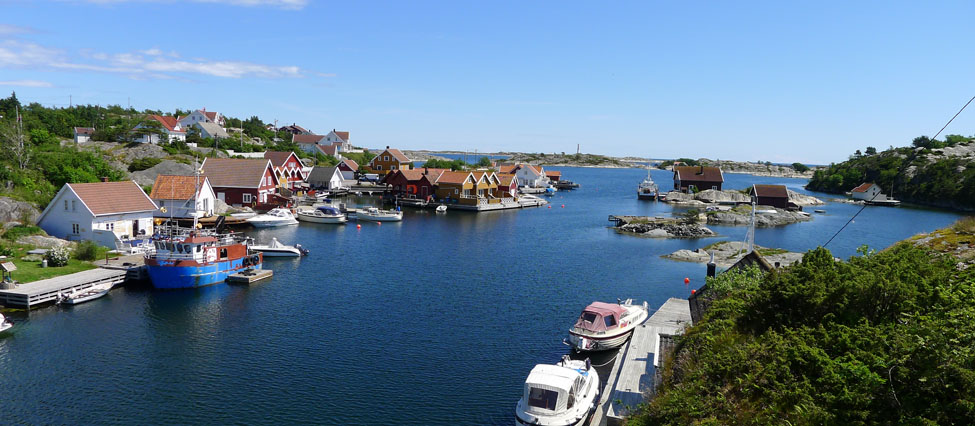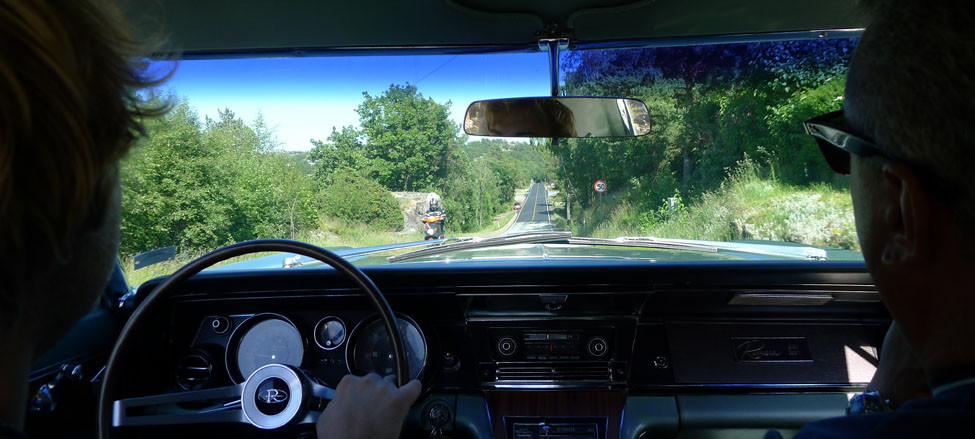 Frk Lyng Bakery.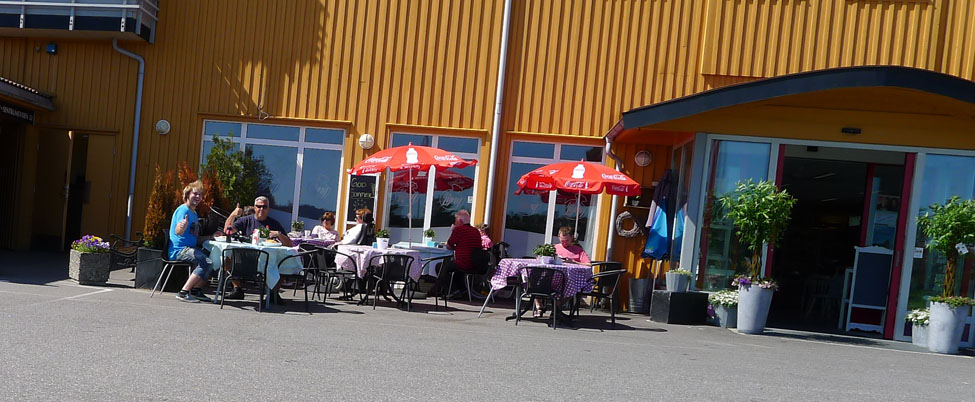 Then we are off to change cars.
Got some complications while driving at 65 mph.
Warning, wheel spacers can be very dangerous, these were a bad combination for this car.
They were tightened just a few days back, still they came loose. "Lost" one wheel, and the other three were getting loose.
I was driving when this happened, luckily we were on a straight part of the road. For some reason the car kept going straight.
It mad a terrible sound, we all thought we had "lost" the rear axle. Proved that we ran on the brake drum. Scared to look at the damage,
we were all surpriced to see that only the fender trim, the tire and the drum had damage. We removed all the spacers got the spare tire on
and continued our mission. Question: How lucky can you possibly get? From the sound we were confident that the rear of the car had major damage.
As you can see from the pictures, the wheel got stuck inside the rear fender and joined us all the way to where we stopped.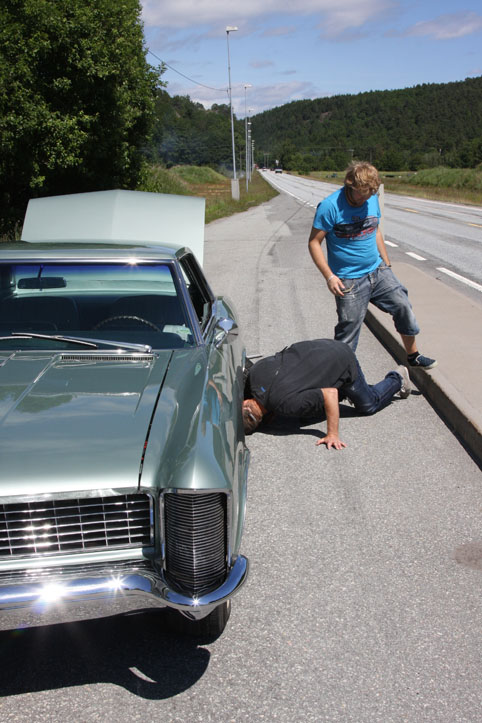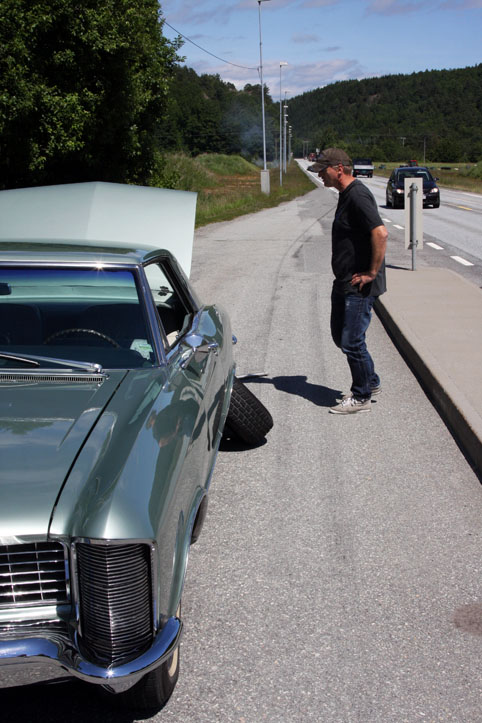 Seems like we lost something hot. A fire started where we "lost" the wheel.
Guess it was some of the cooling grooves on the rear brake drum that caused it.
We didn't have many left after dragging it along the asphalt for some 300 meters.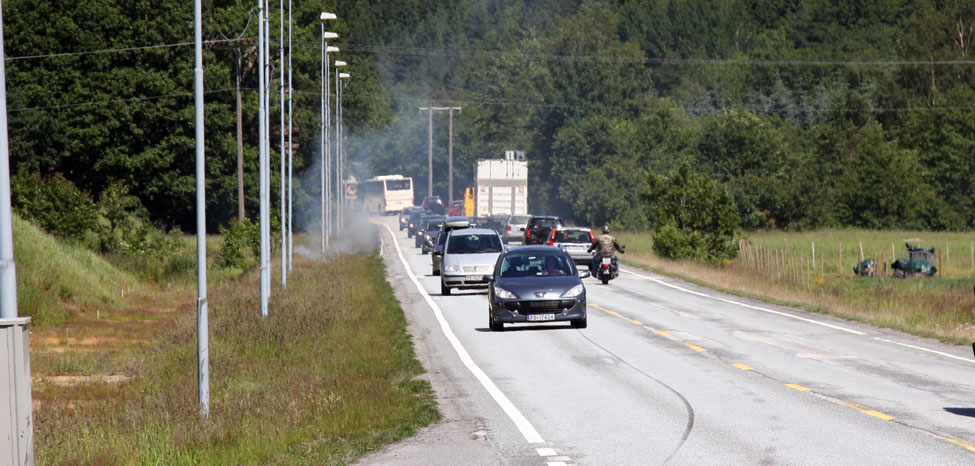 A few minutes later these guys showed up.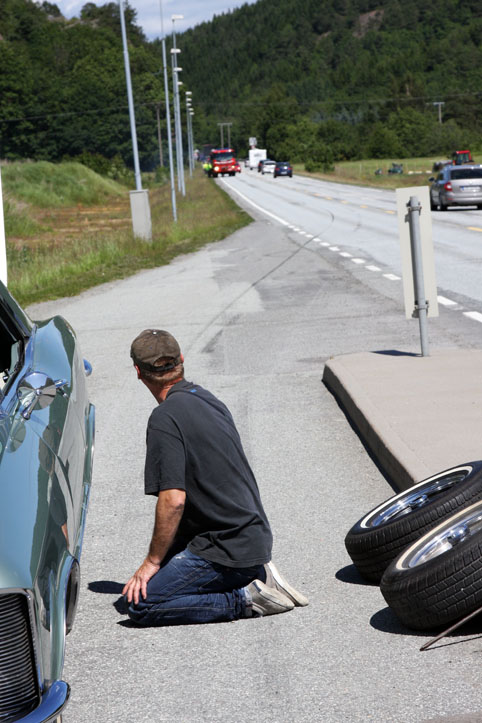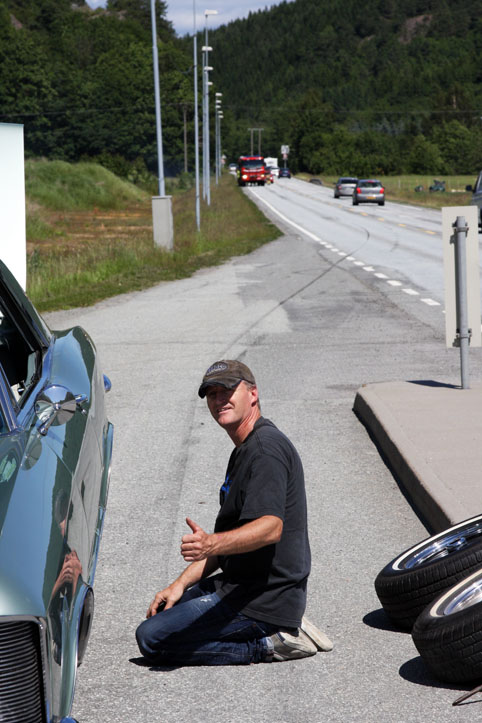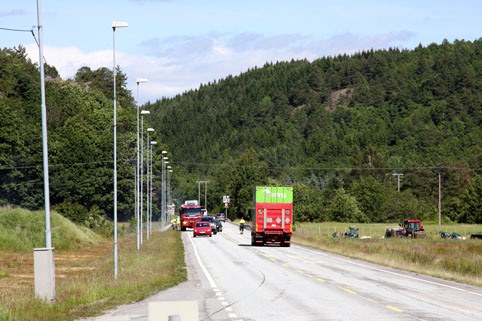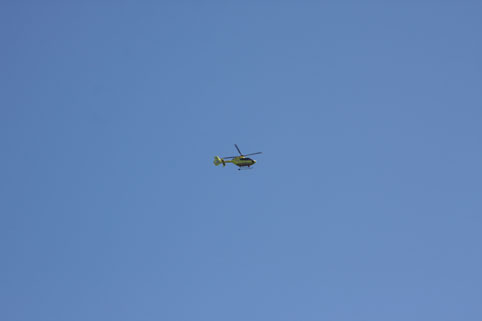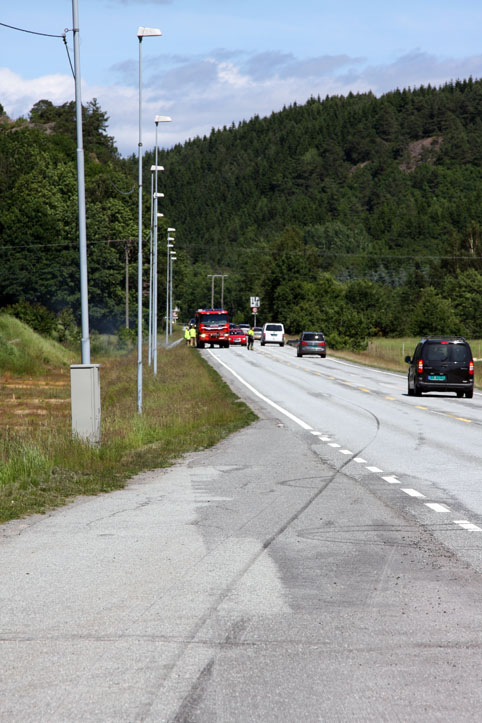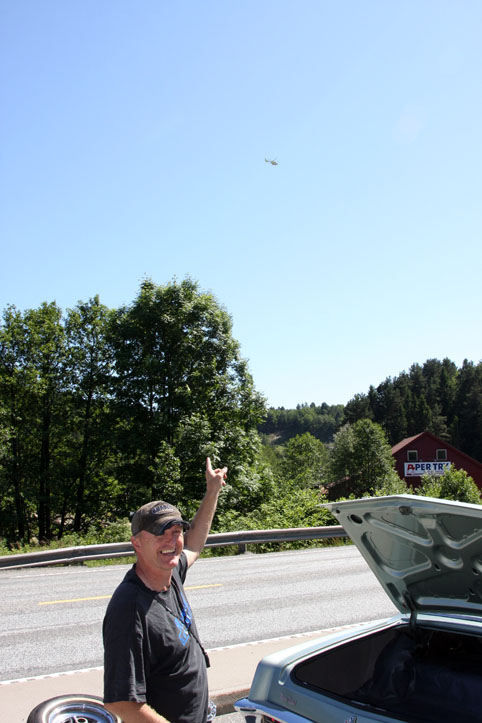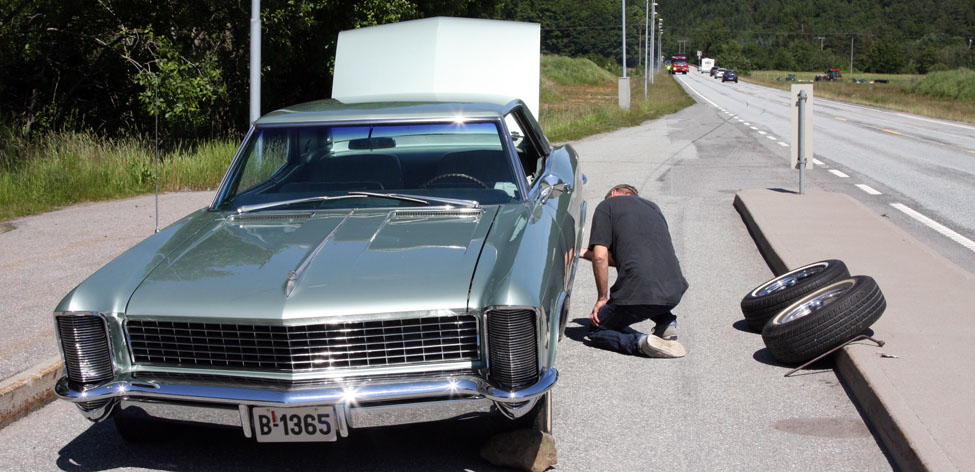 Warning on these spacers, got loose on all four wheels.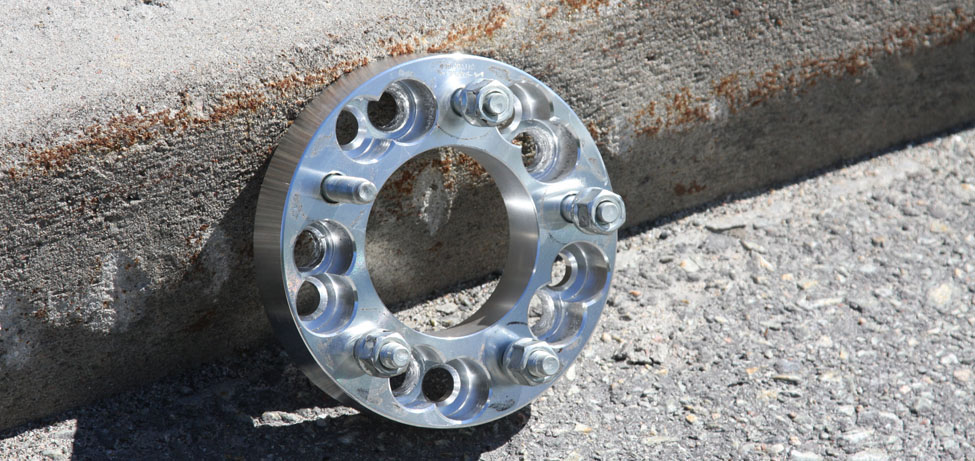 This and a damaged but drivable brake drum was all the damage done. Our lucky day!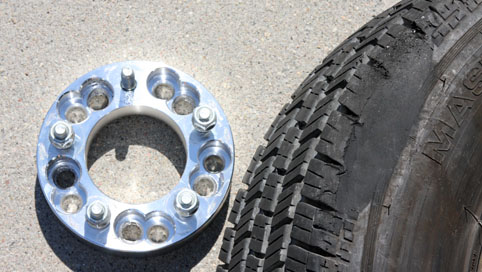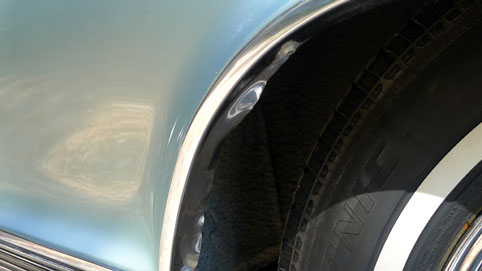 We decided that it was smart to remove all spacers before driving any more.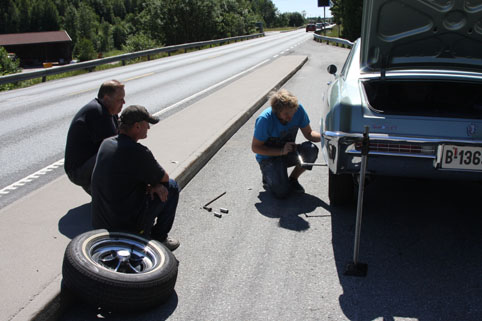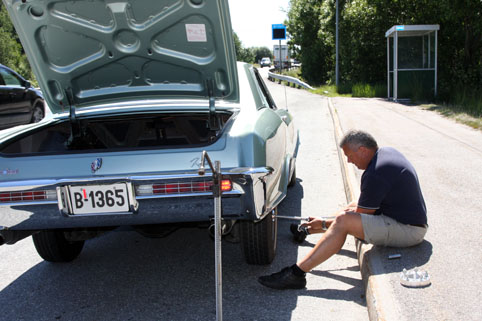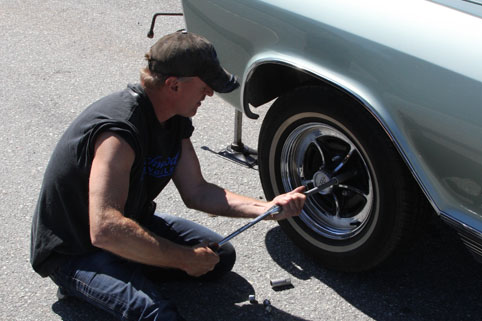 Inspected and ready to go. :-)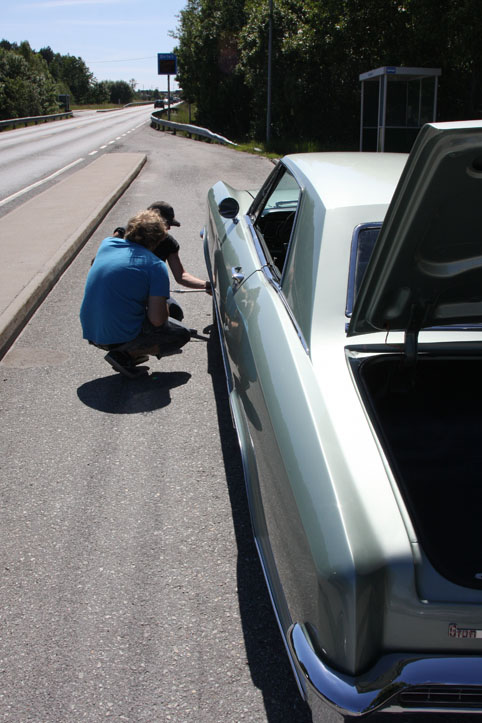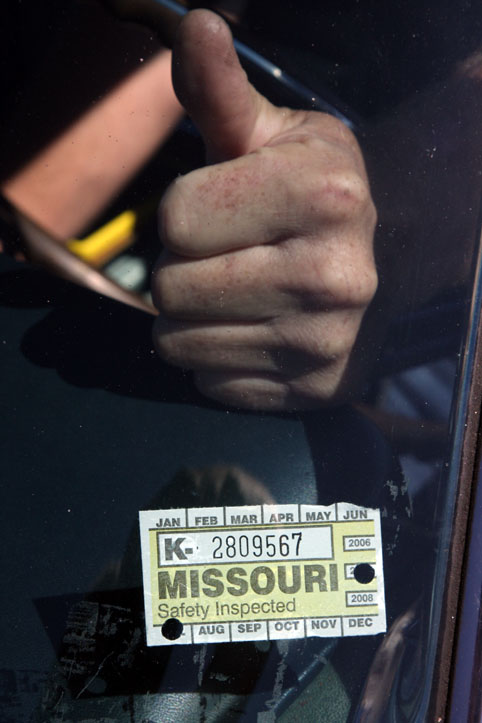 Picking up the Thunderbird, then off to shoot some more photos.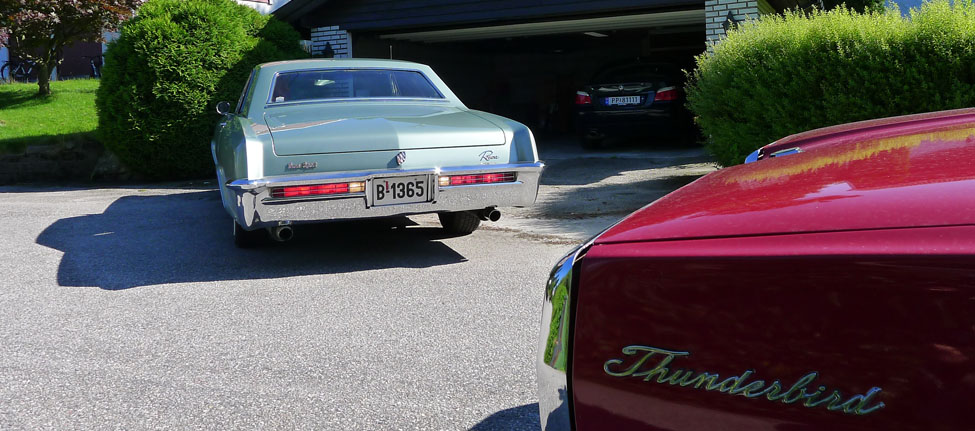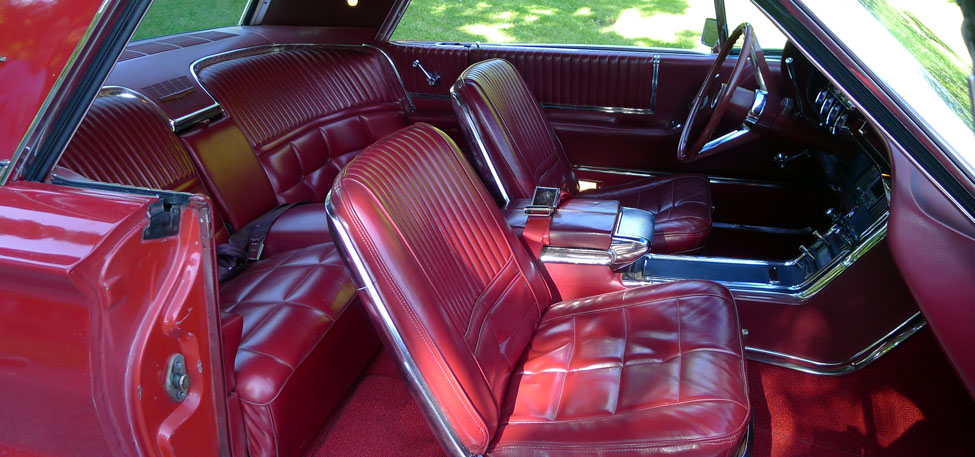 ---
---