Weekend roadtrip to Lysebotn, Norway
Photos by Hans Tore Tangerud

Saturday evening, waiting for the ferry.
You can see some powerlines here and there.
There are a few hydropower plants here, supplying the Stavanger region.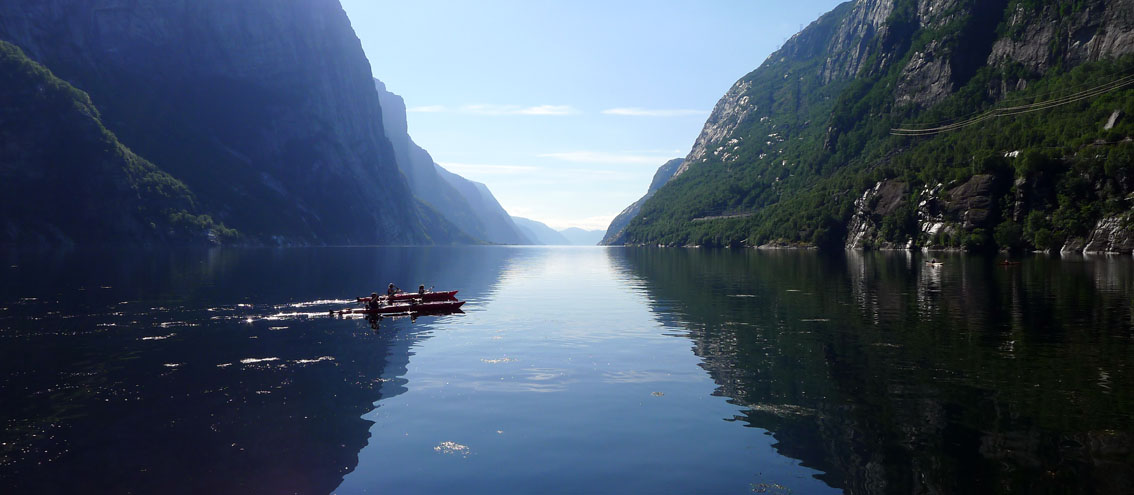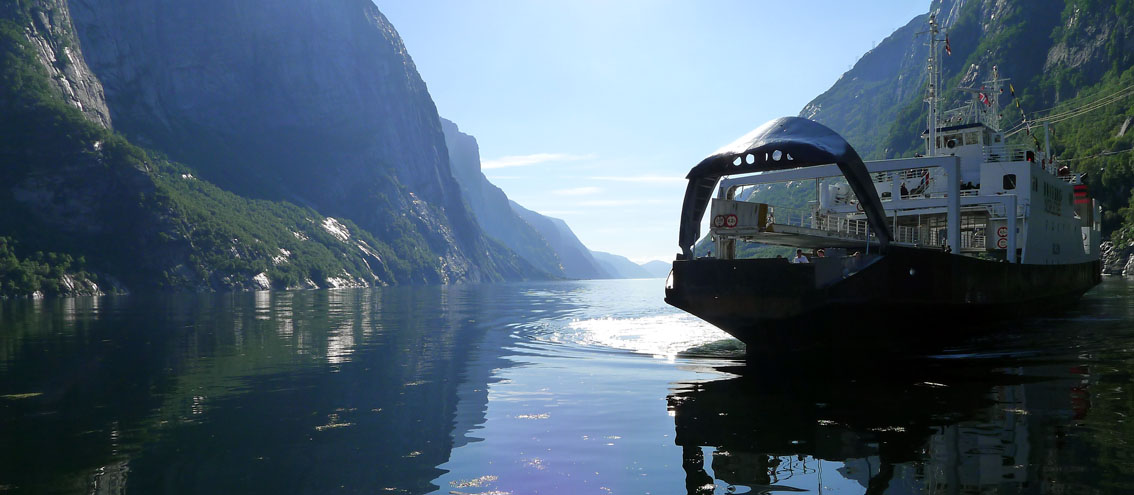 Base jump site. Hard to see the hight from my pictures.
Just noticed that I have no picture from sea level showing the top, So no reference point.
Well, a 1040 metres tells a lot. Crazy dude's for sure. (They are free falling for five to six seconds).
Try to Google the Lysefjord and you will get plenty spectacular pictures and some history and facts.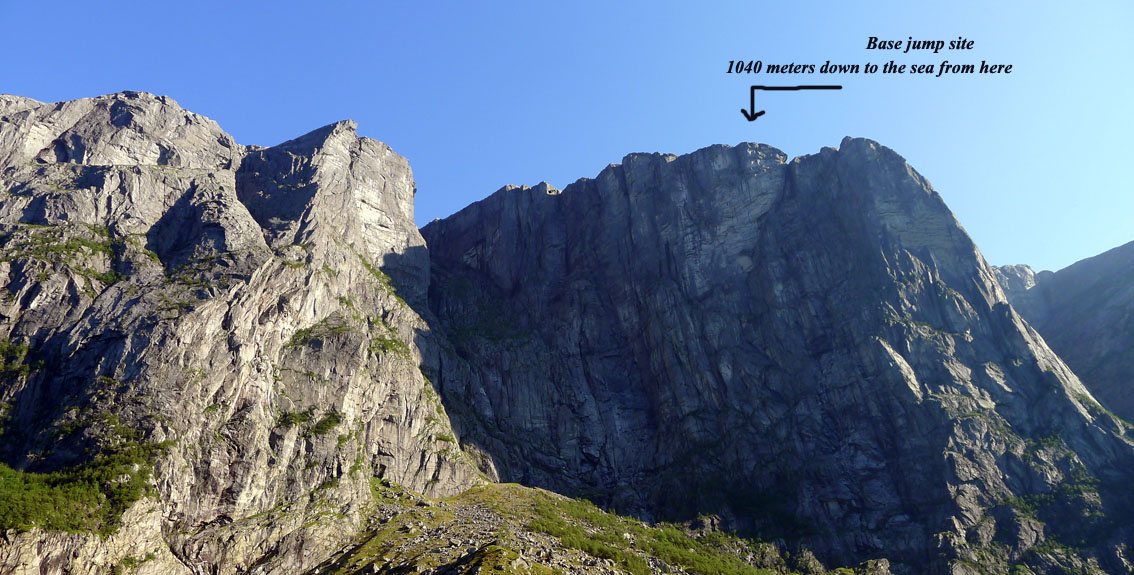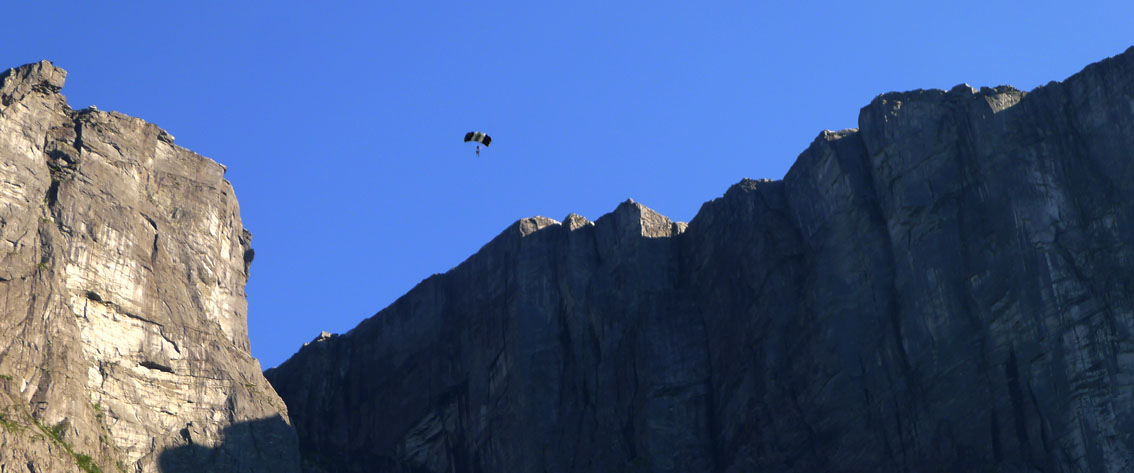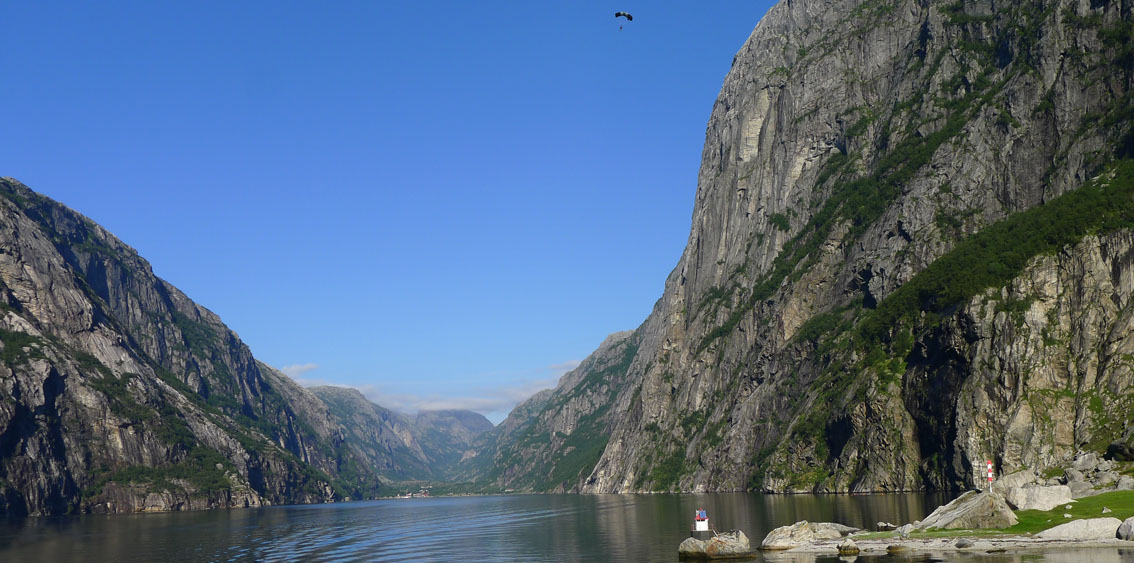 Landing sone.
The day of our visit there were 10 to 15 base jumpers at the site.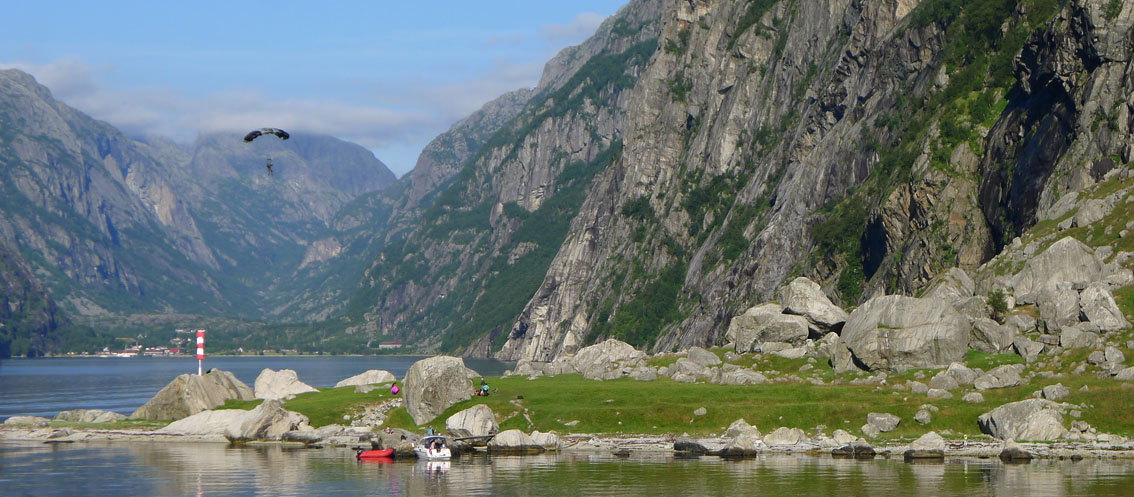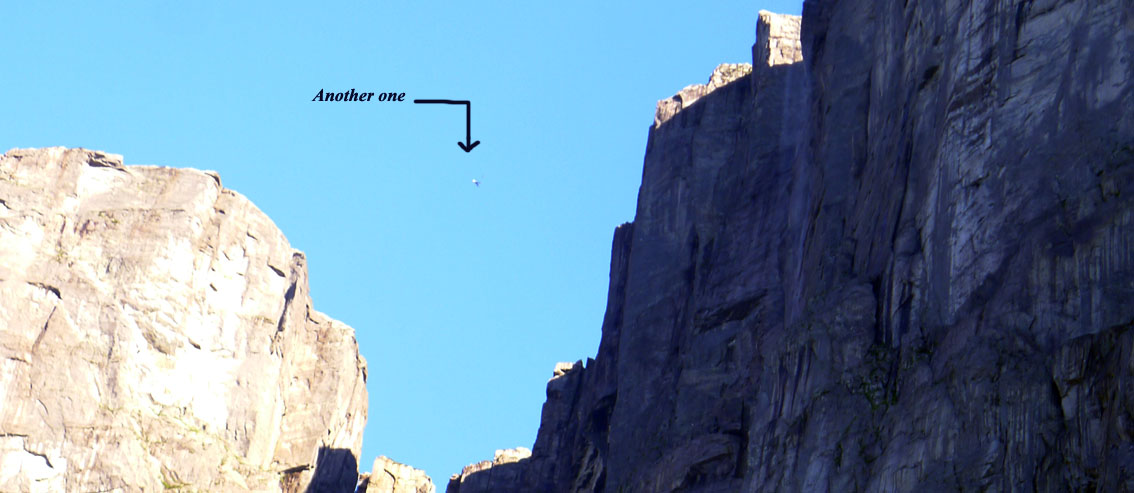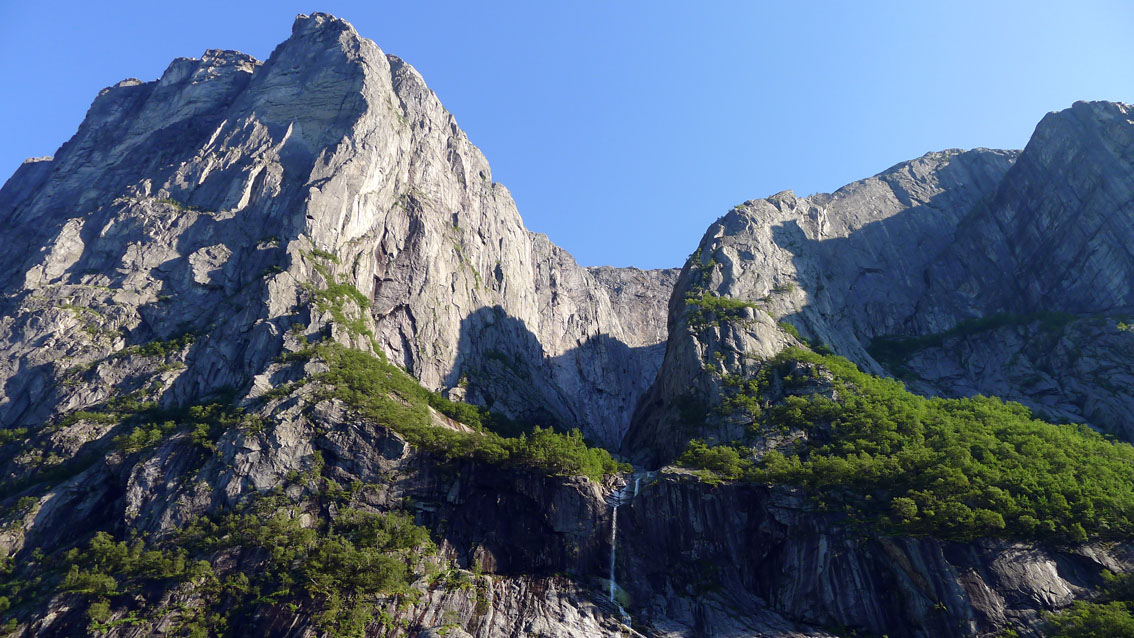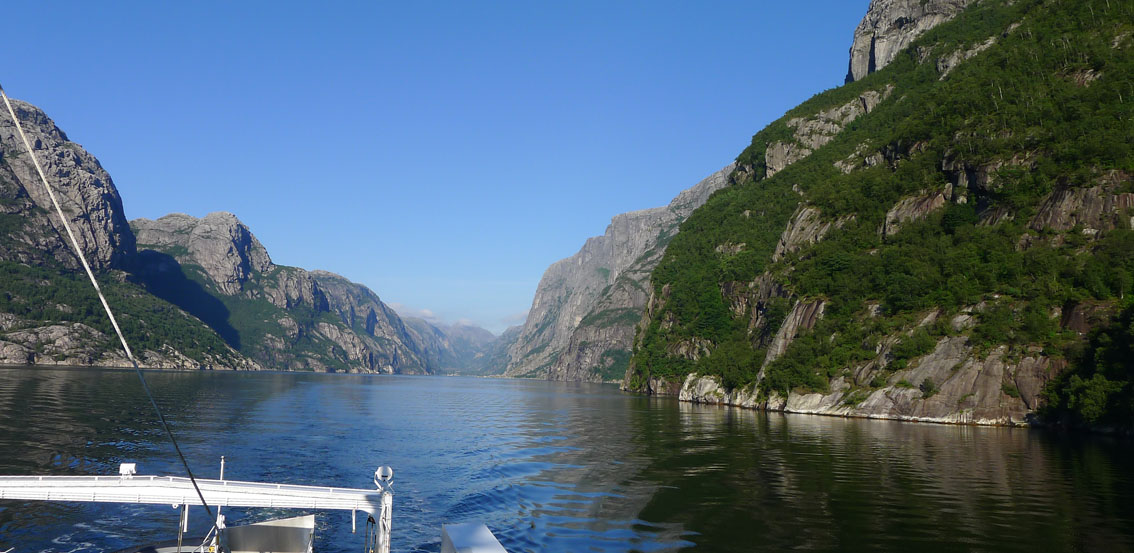 ---
---