Weekend roadtrip to Lysebotn, Norway
Photos by Hans Tore Tangerud

A beautiful saturday morning in Lysebotn.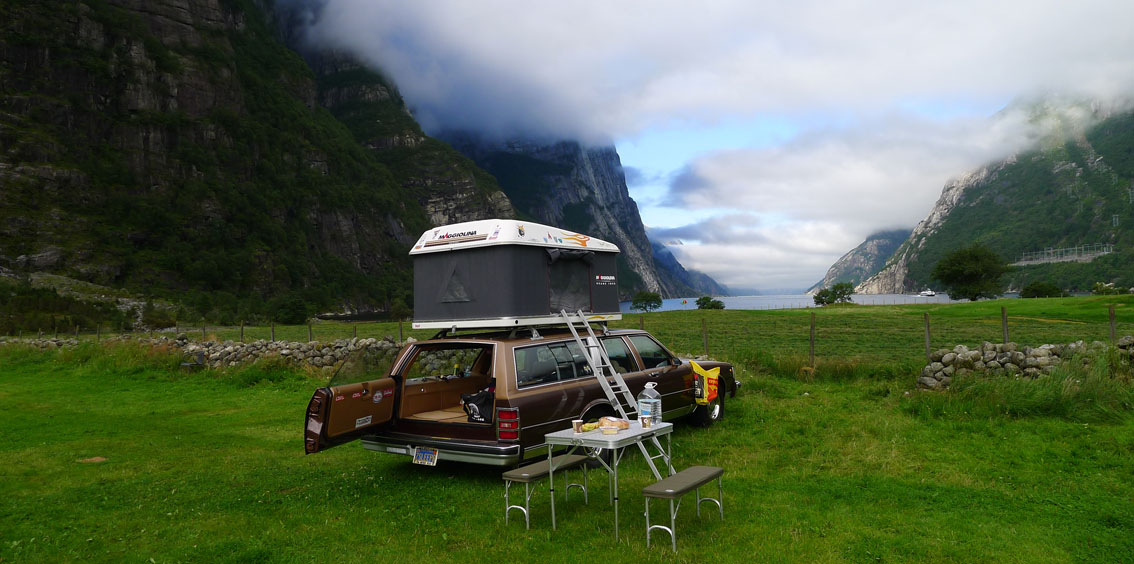 From Kristiansand it takes approximately 4 hours to get there by car.
The ferry ride out the fjord (The 50 car ferry) takes close to three hours.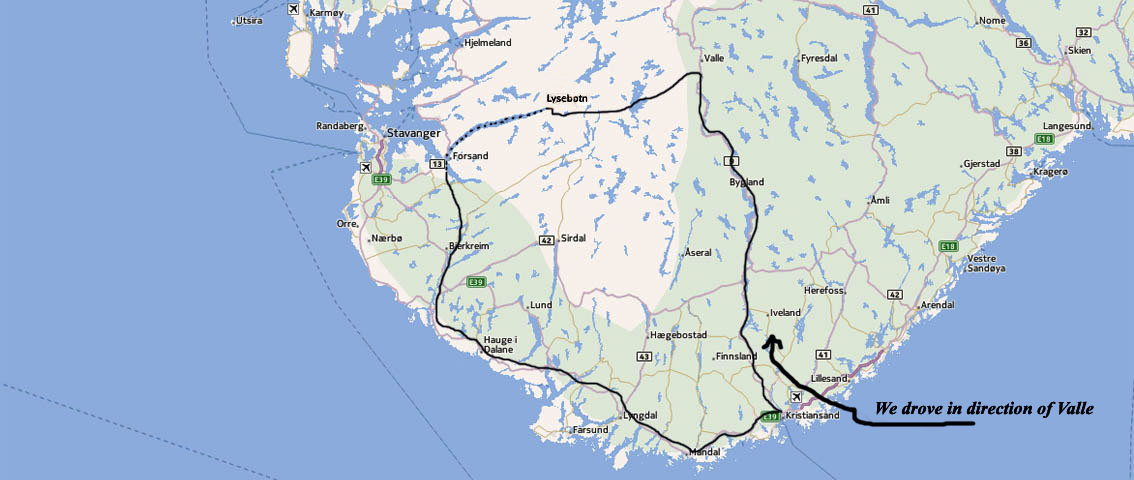 The road down the mountain to Lysebotn can be a challenge, especially if your car has bad brakes.
Driving the Caprice in low gear gave us no overheating problems to the brakes. Did smell some gearoil fumes though, but no problems.


It's hard to see the road because of all the vegetation.
Also when driving downhill the vegetation/trees hides the next turn and
partly the view of Lysebotn. (That's sad, they should cut down some of the trees).
I have drawn a line on the photo below, trying to make the road more visable.
The photo doesn't show all of the road, at the end of the road there are some (steep) tunnels too.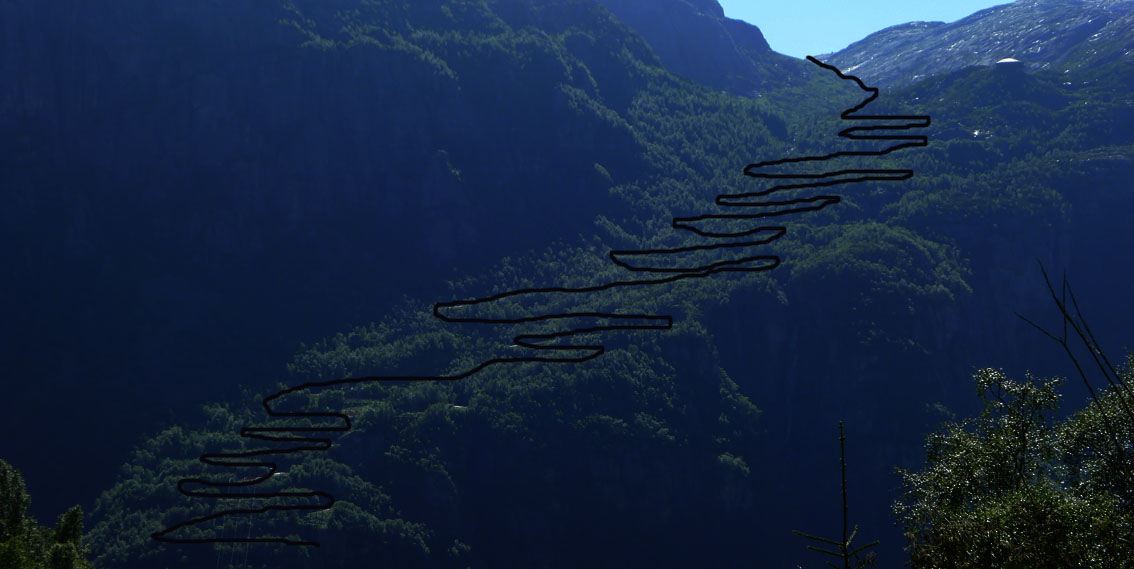 Lysebotn is known as a scenic place, and the fjord's 1040 metres
Kjerag mountain wall is a world known hot spot for base jumpers.
Ok, let's start the picture series.
We arrived in Lyseboth on friday evening.
First the road to Lysebotn, a scenic drive up the valley from Kristiansand.






Arriving at the campground, friday evening.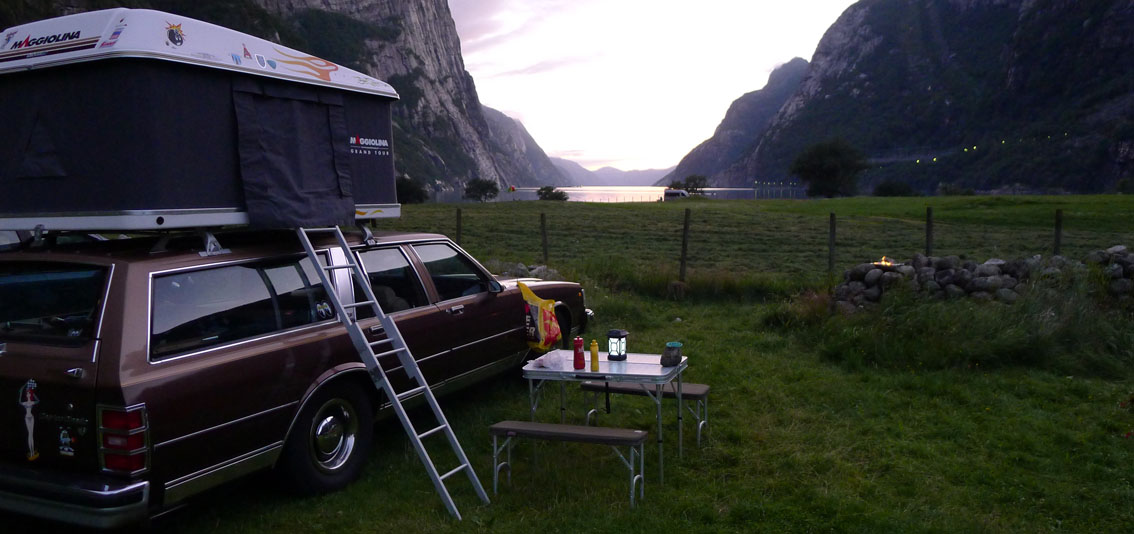 Lysebotn, by the harbor.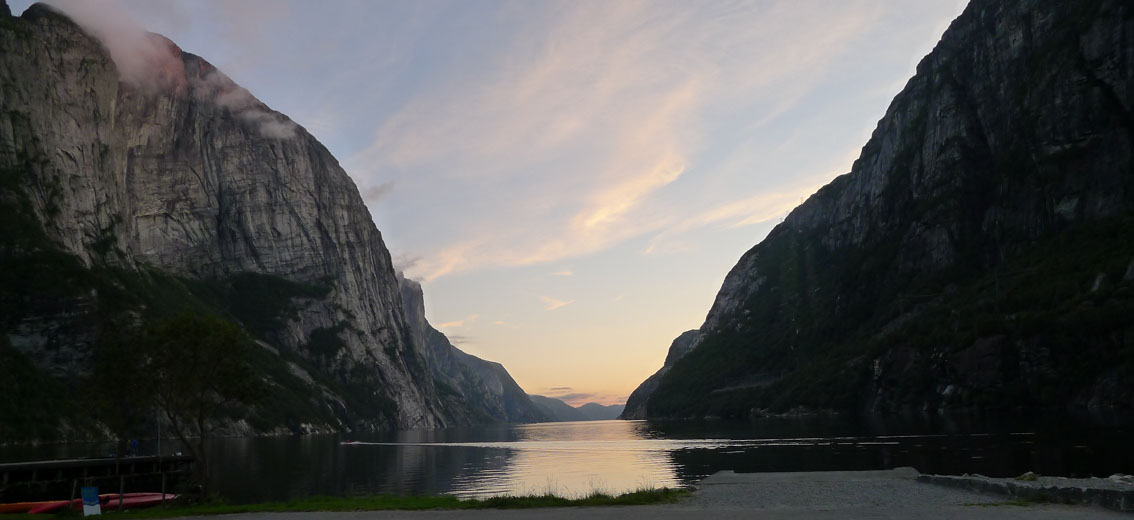 ---
---