1954 Kaiser
Owner: Douglas Bull from Phoenix, Arizona - USA
Customized into a roadster.
Took 8 years to complete in my 2 car garage.
Kaisers were built from 1947 to 1955 in Willow Run Michigan.
Henry J Kaiser manufactured this car as well as his economy car called a Henry J.
This car was originally a two door sedan which I removed the top. Kaiser never made a convertible this model year.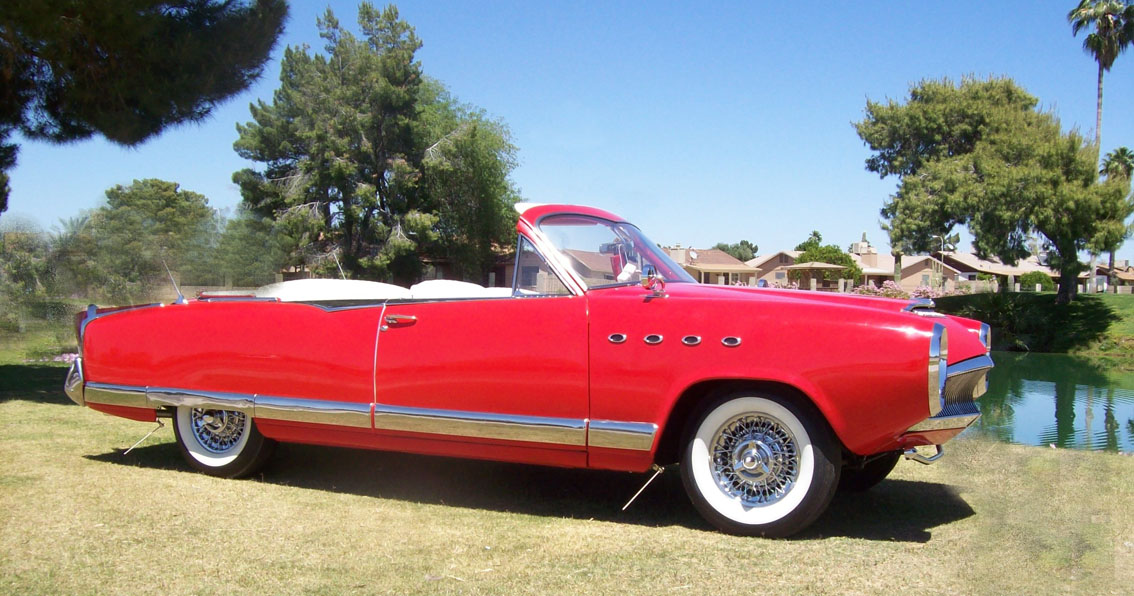 Click image for a 16:9 wide screen photo.

---
---