1962 Plymouth Savoy Suburban Station Wagon
Owner: Jeffrey from the San Francisco, California - USA
Factory numbers matching "Superstock 413" engine.
The engine is called a "Superstock 413" for Plymouth and a "Max Wedge" for Dodge.
It was a maximum performance option. And yes, they did put these engines in these cars in 1962!
It produces 420 factory rated horsepower & 470 foot pounds of torque.
The compression ratio is 13.5:1. Dual 525 cfm Carter AFB four- barrels are mounted on a
stock alloy cross ram intake manifold. It requires 107 octane leaded fuel and gets 8 miles per gallon.
The upsweep exhaust manifolds are stock as well. They feed into 3-inch head pipes to factory dumps.
The transmission is push button activated with a 3800 stall converter. Rear axle is 8.75 inch with a Sure-Grip 4.10 gear set.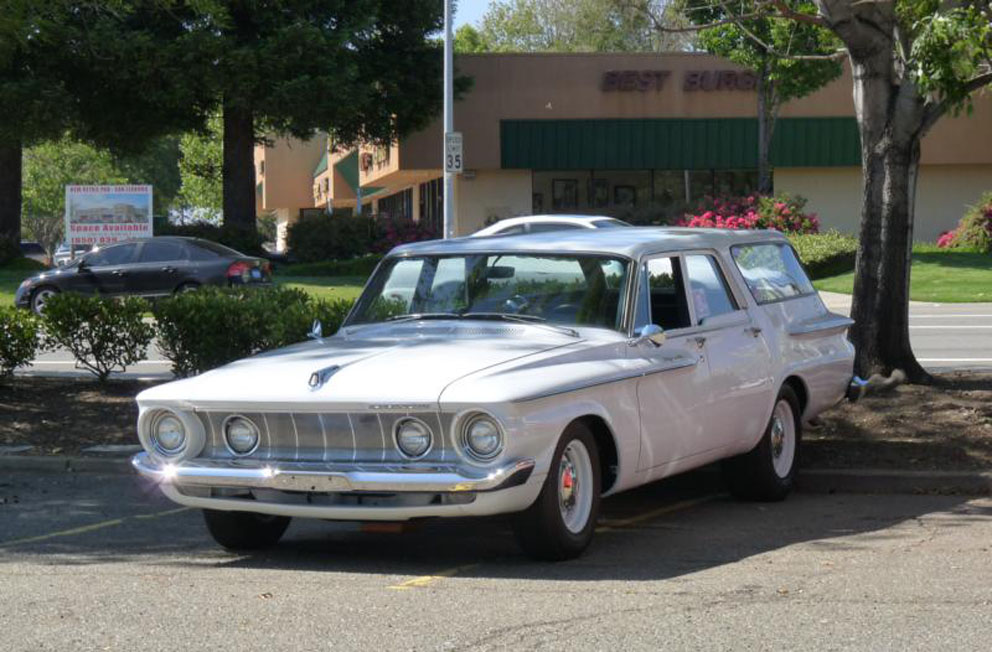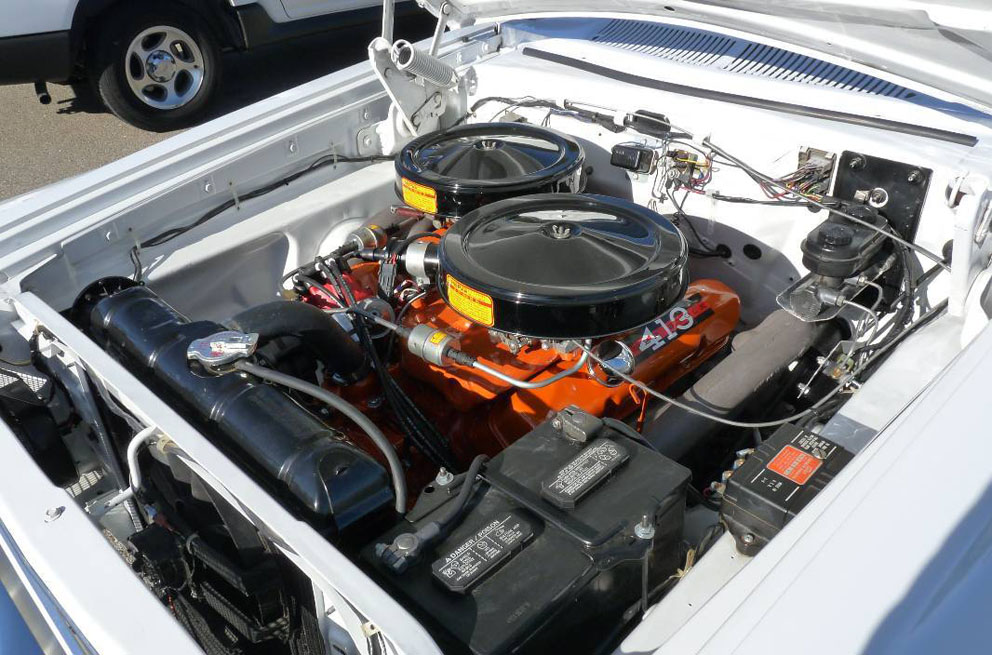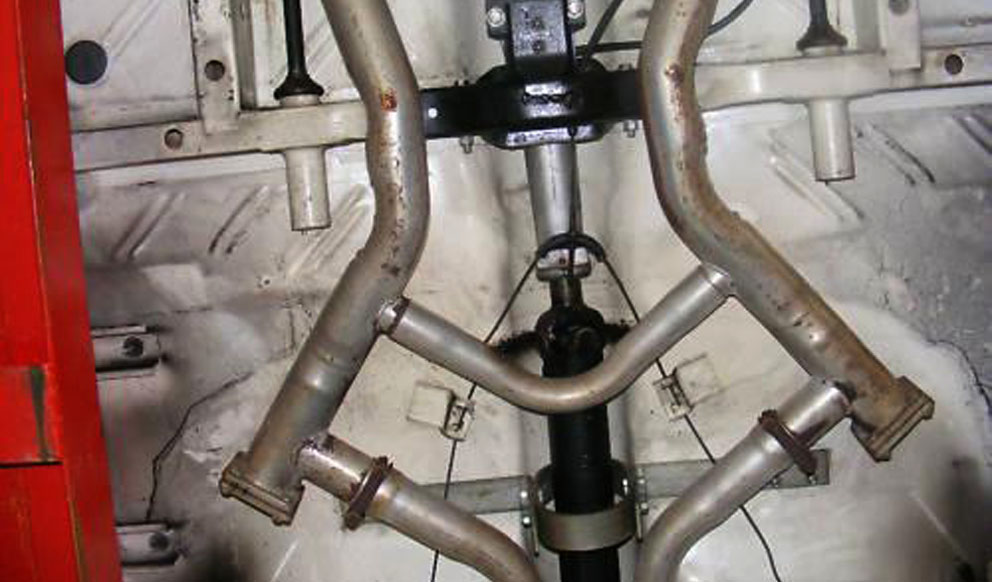 ---
---