1958 Nash Metropolitan
Owner: Gaines Evans from Dallas, Texas - USA
I bought this car in April 2001, and have done a full cosmetic restoration on it myself,
all but squirting the paint. It has the 1500cc BMC 4 cylinder, with three-on-the-tree manual shift.
Having not done anything to the engine except installing a Weber 32 ict carburetor, it still gives me about 35mpg.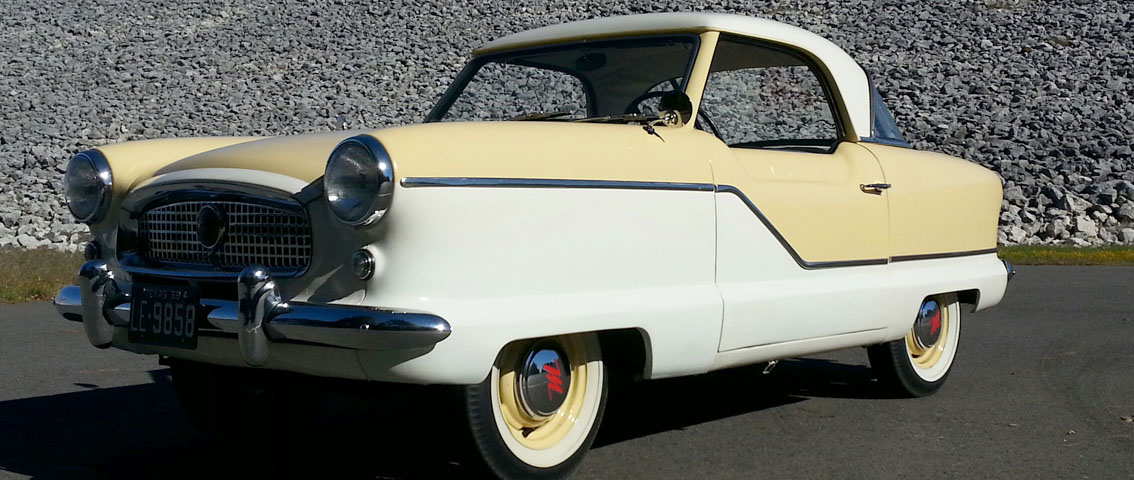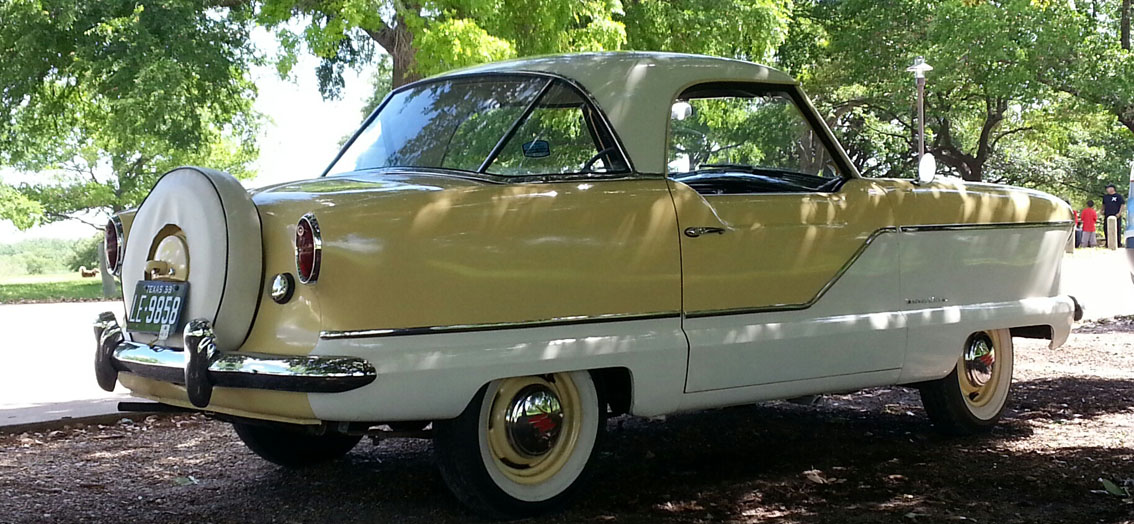 Gaines in white shirt and Dennis Gage (car enthusiast & TV personality).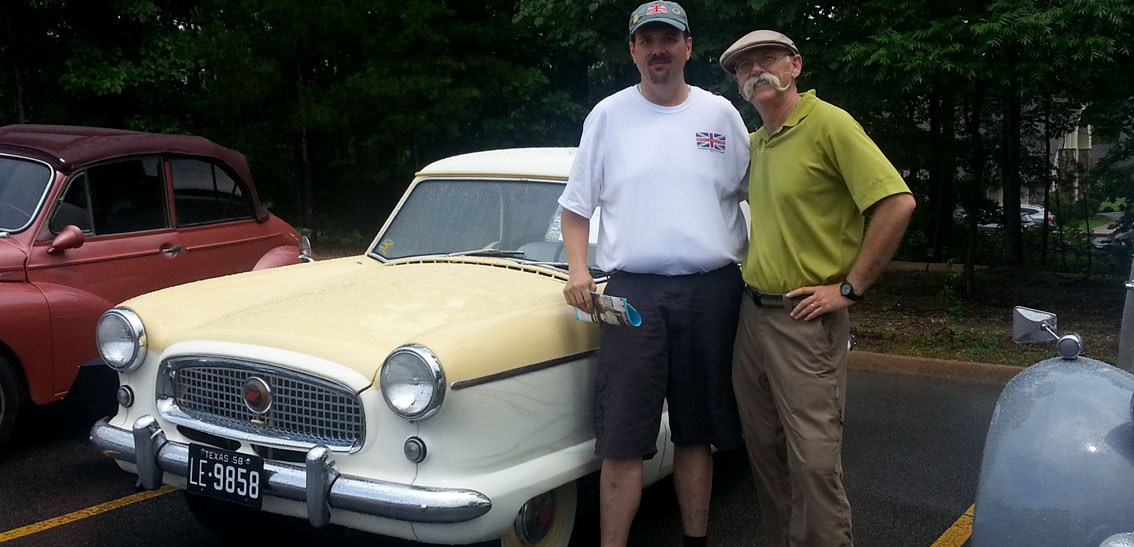 The way it looked when I bought it.

Restoration in progress.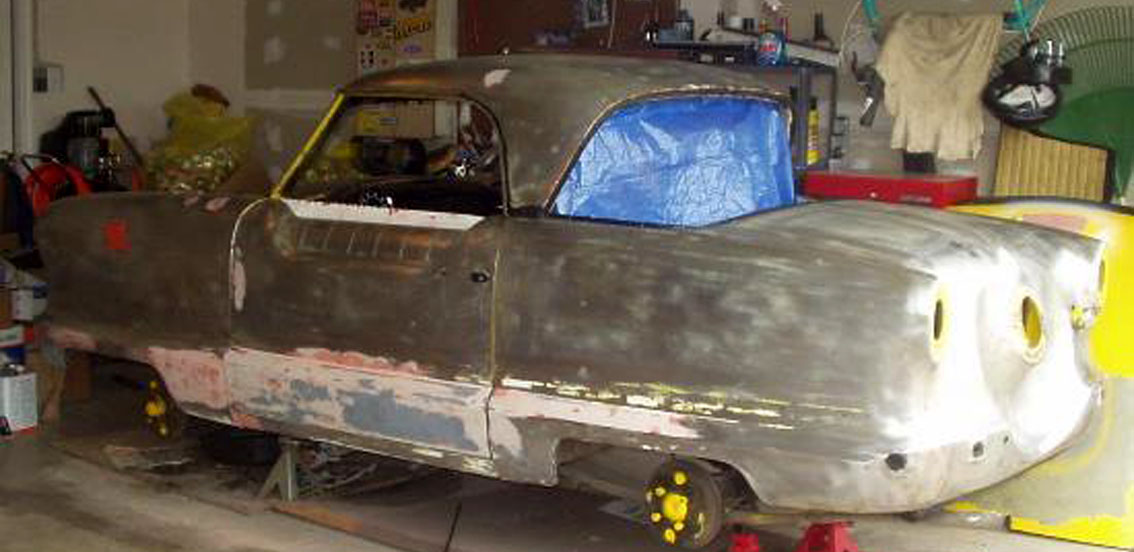 In 2008.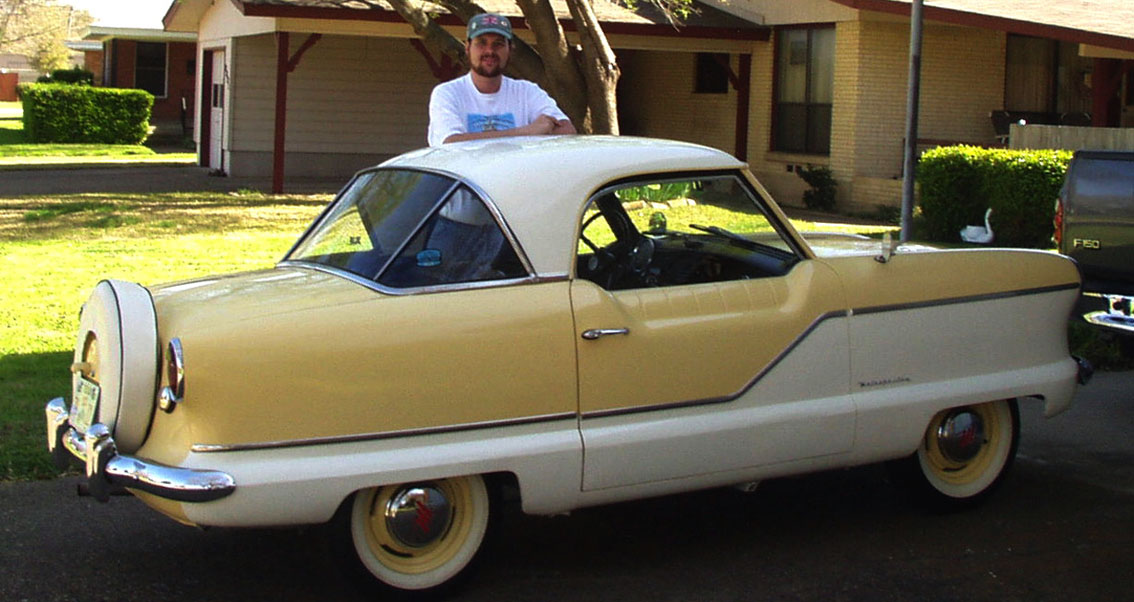 ---
>>>> Back to main menu/blog <<<<
>>>> Back to main blog latest updates <<<<
---