Roadtrip to Stadlandet, Norway
Photos by Hans Tore Tangerud

Today we are on bicycles on another section of the Kings/Royal road.
It is said that King Olav Den Hellige (King Olav The Holy) rode here back in 1023.
This section is called Galdane and was first a "horeseback" road, then in 1790 it was rebuilt to handle horse and carriage.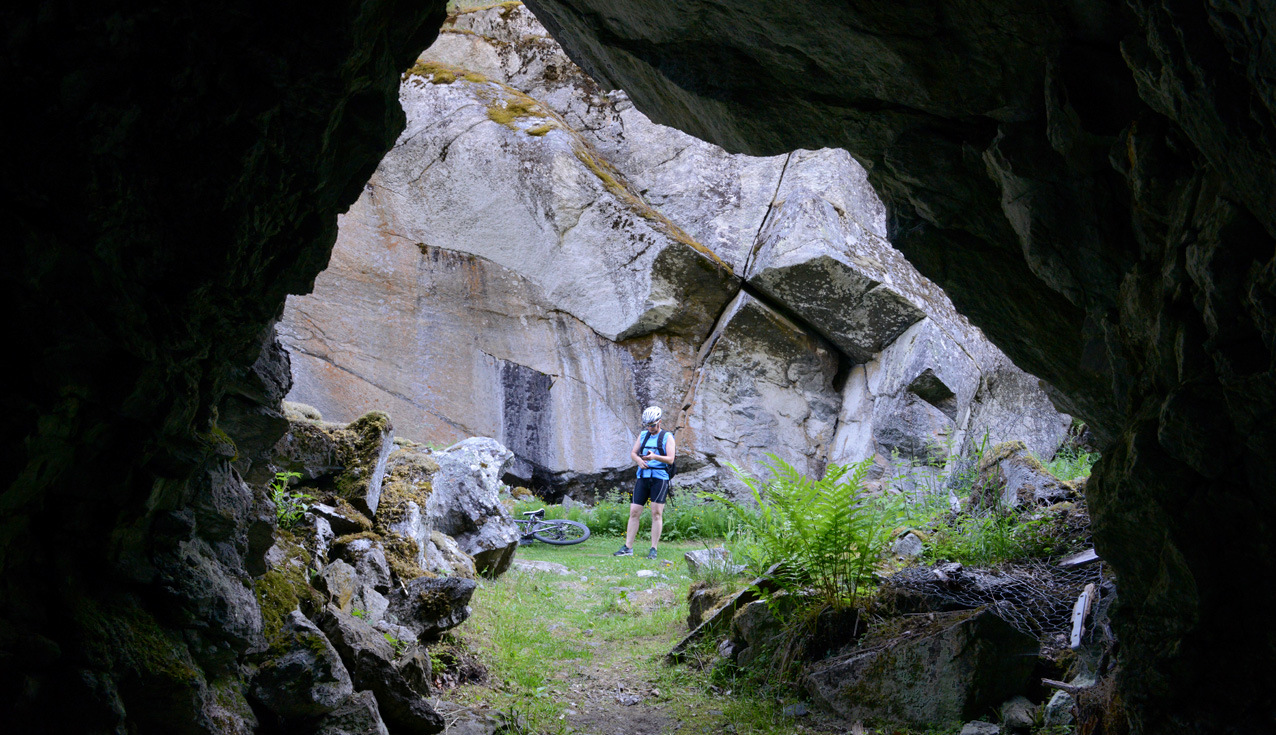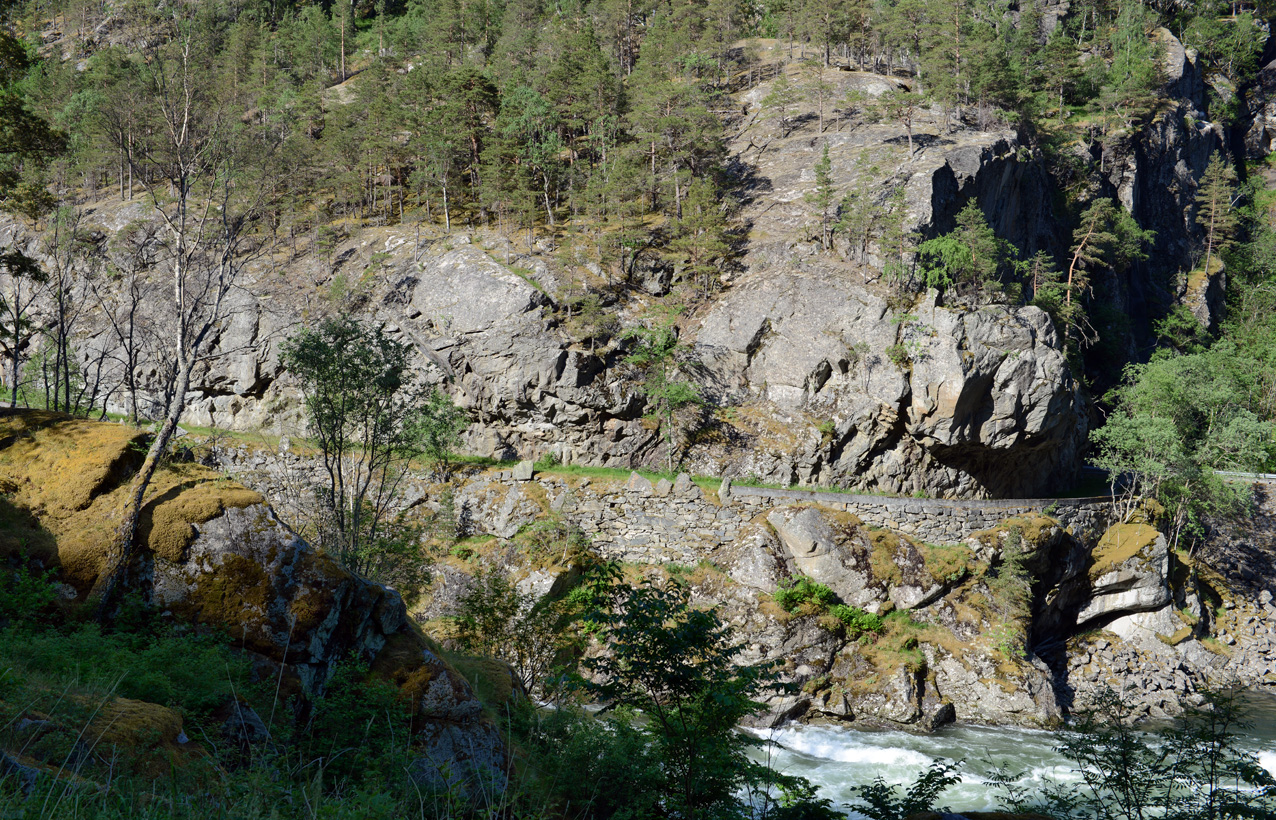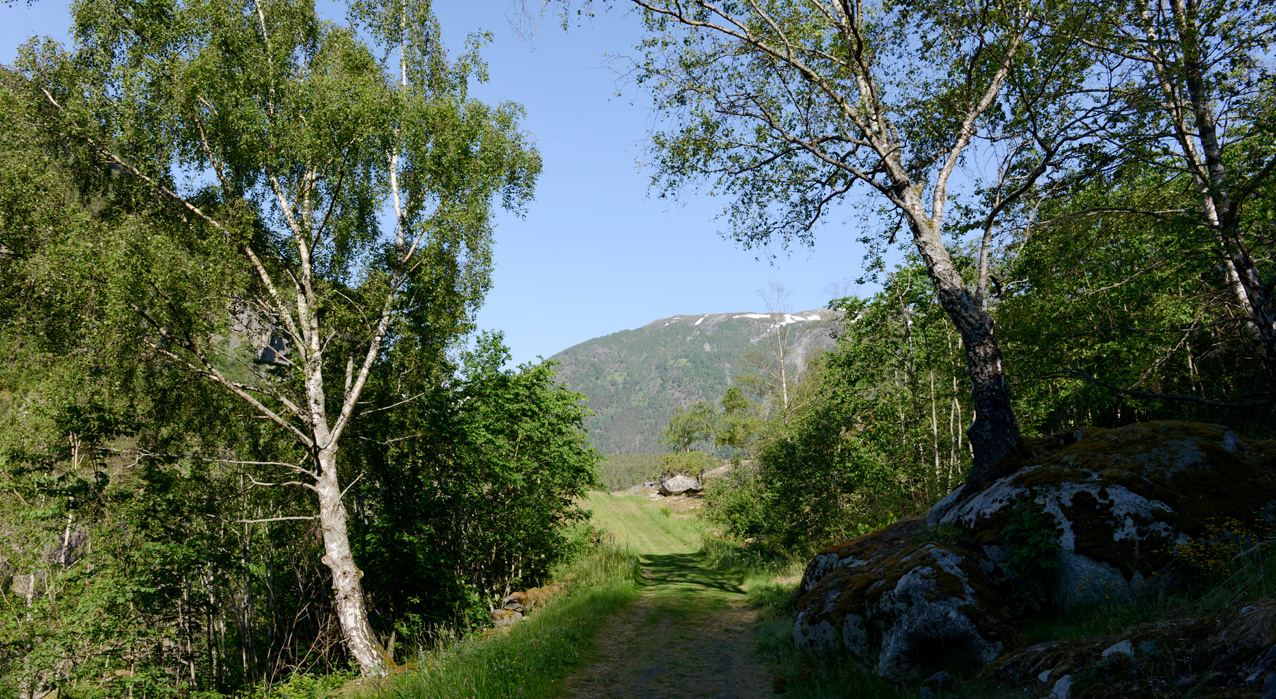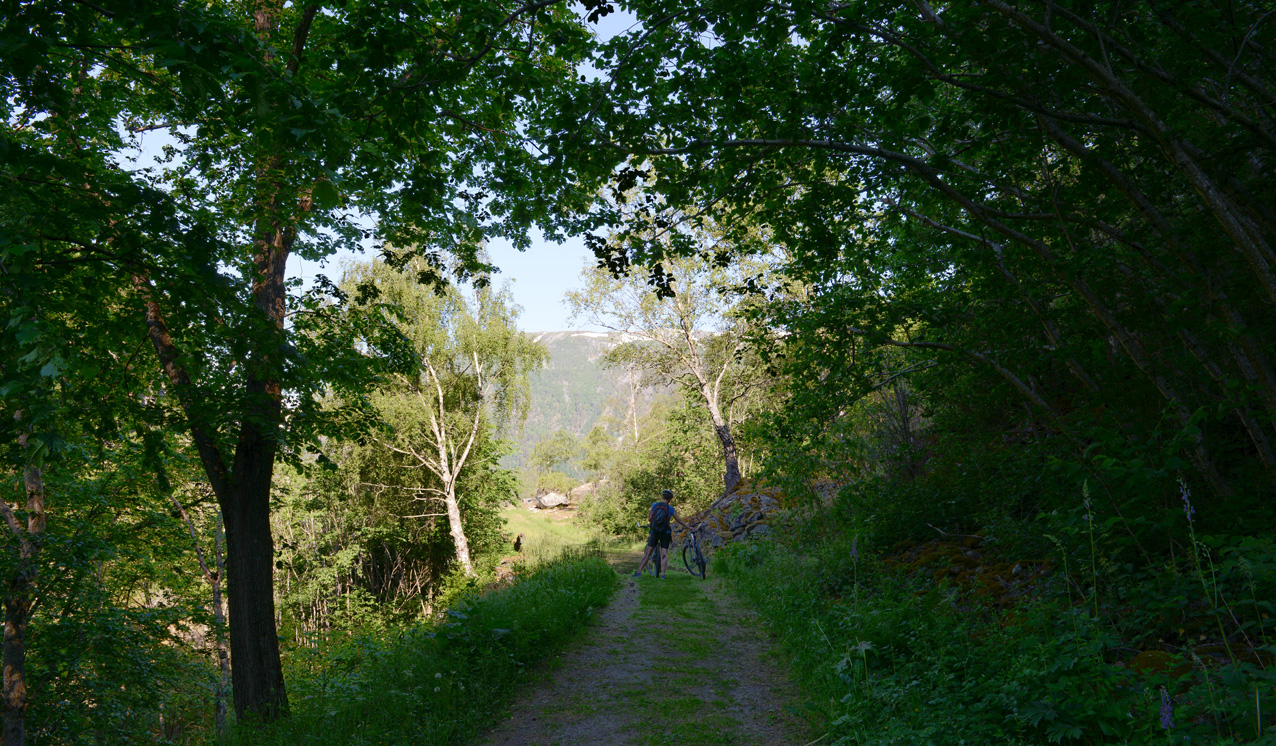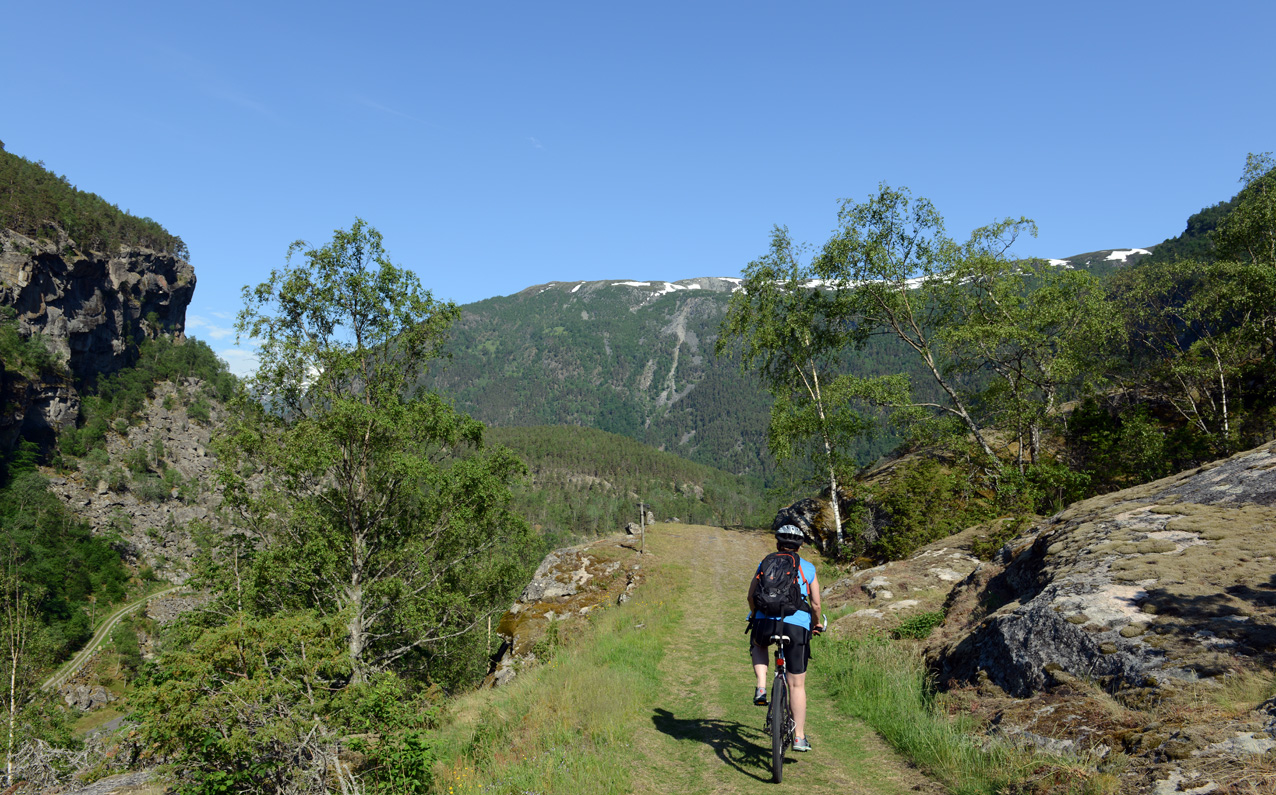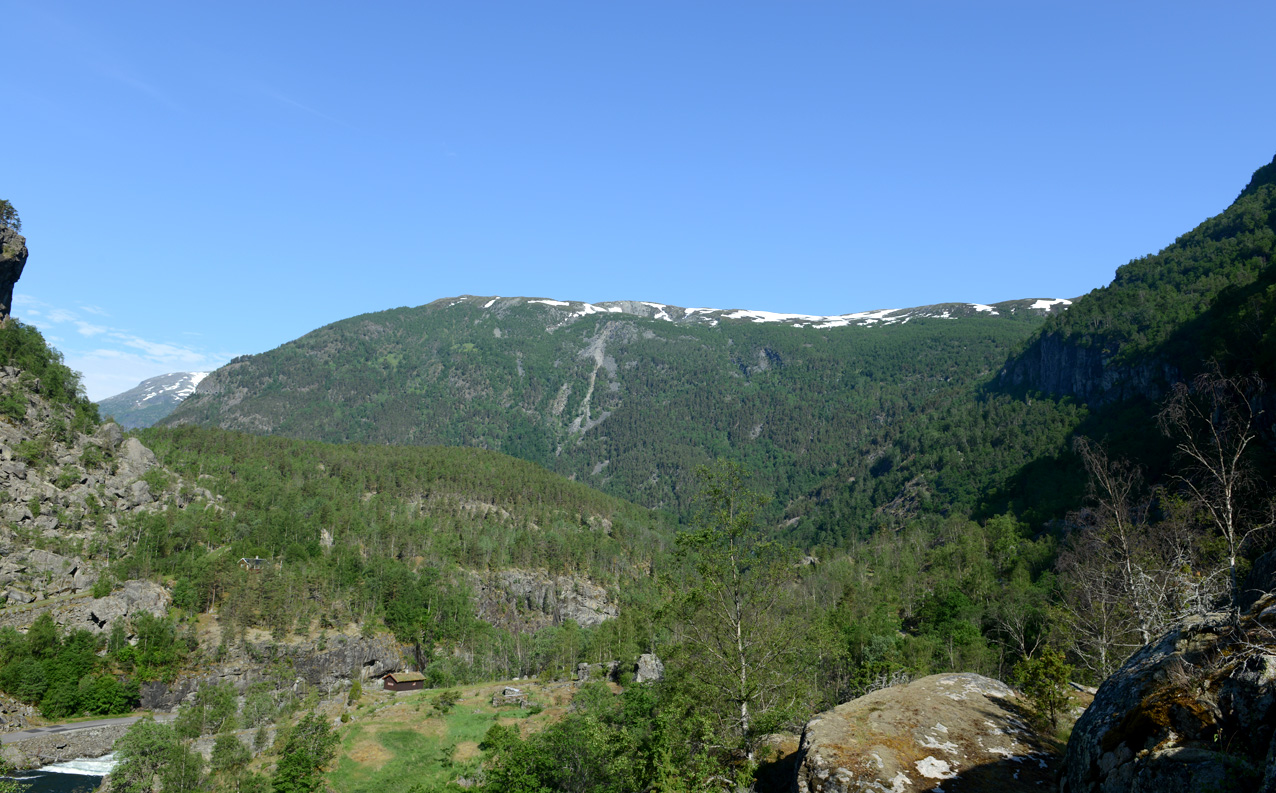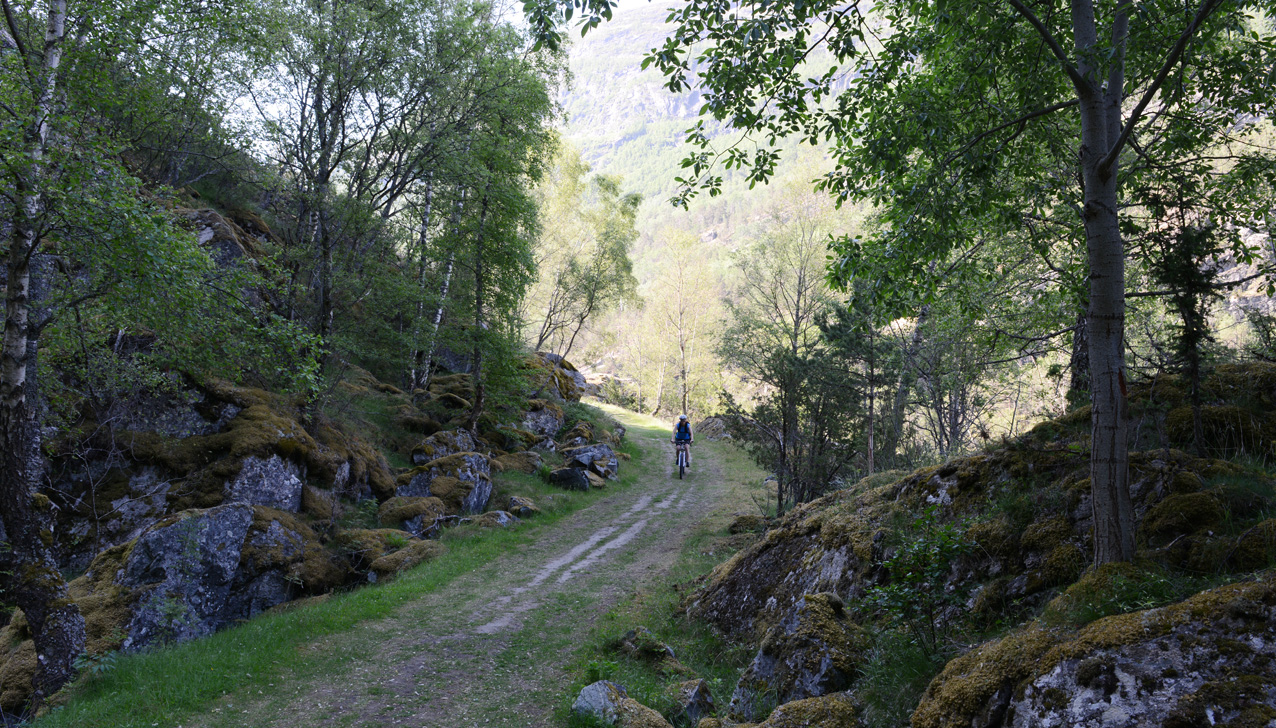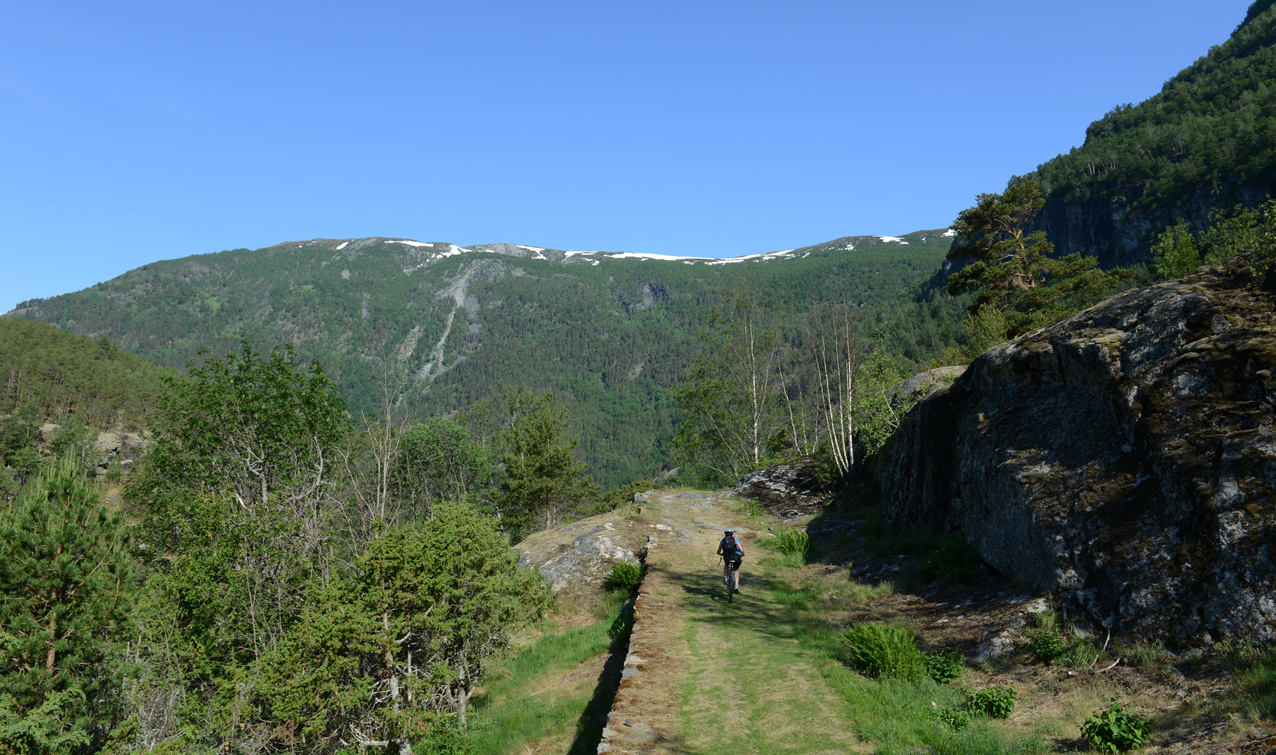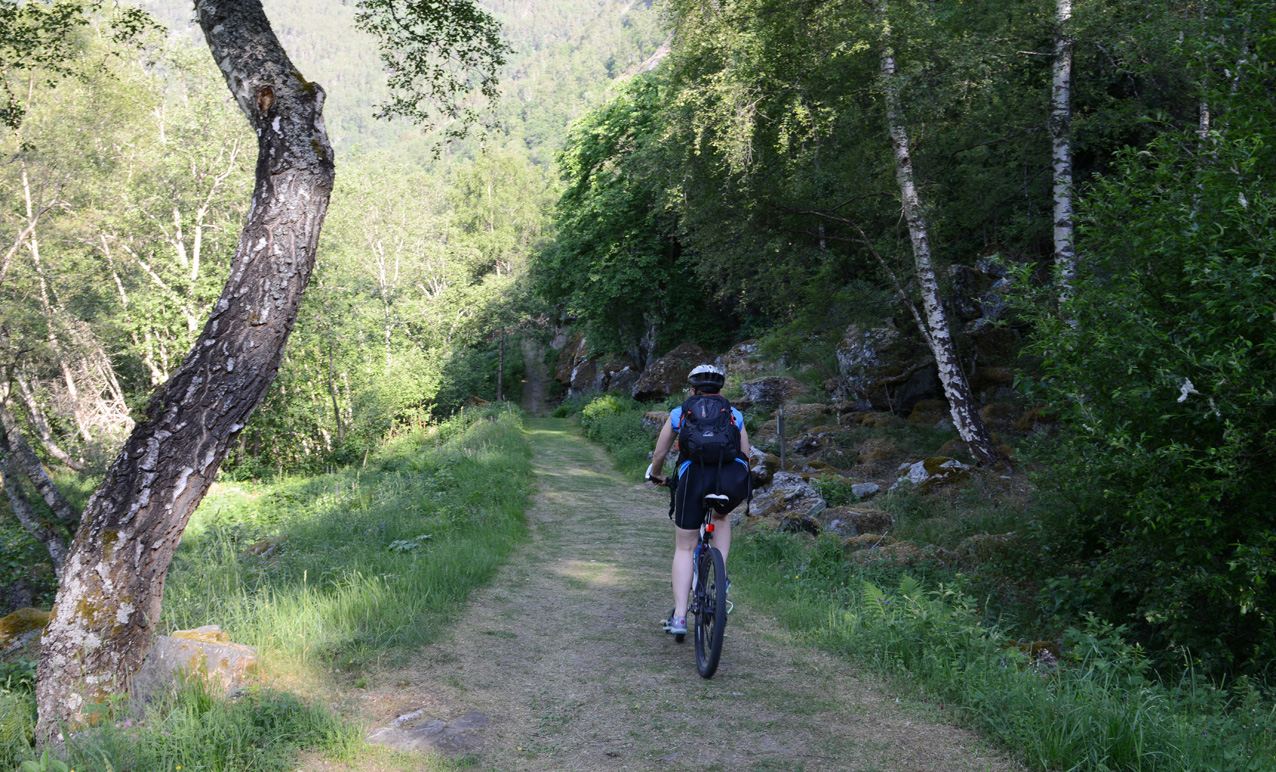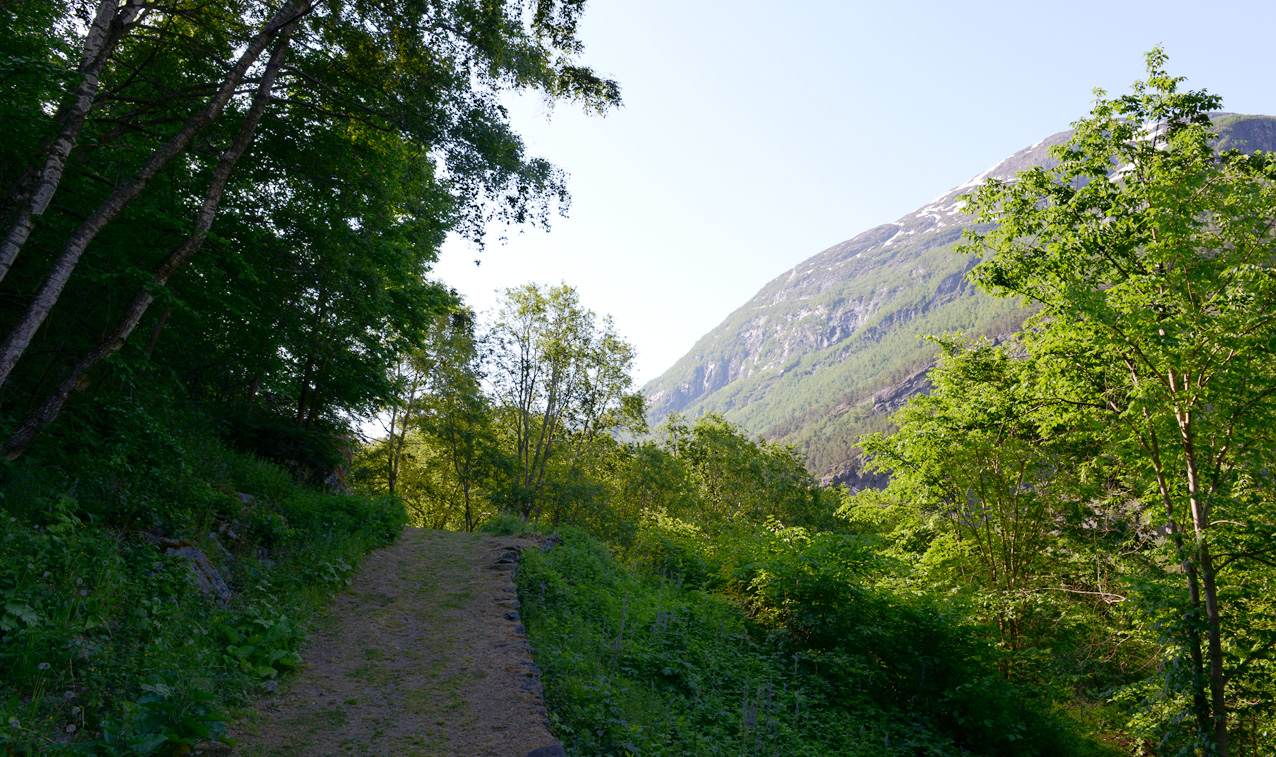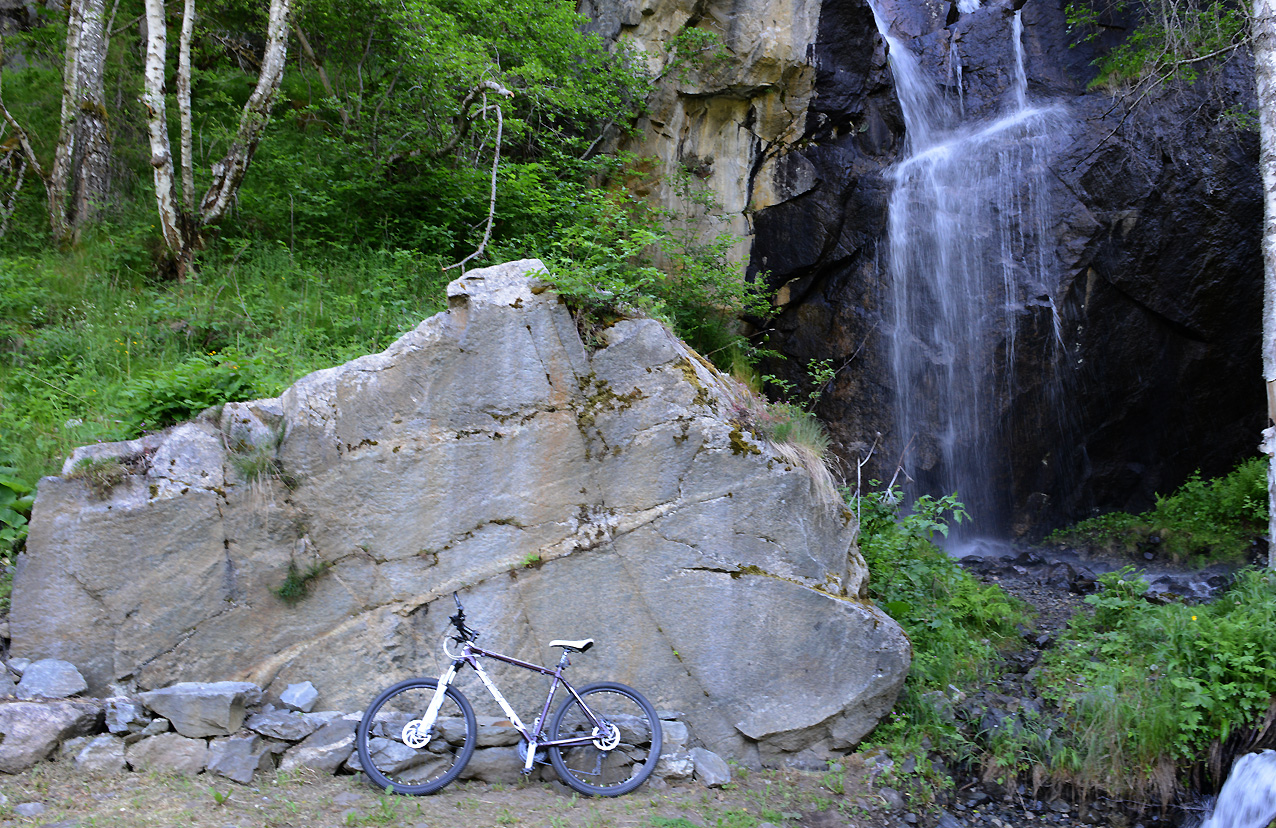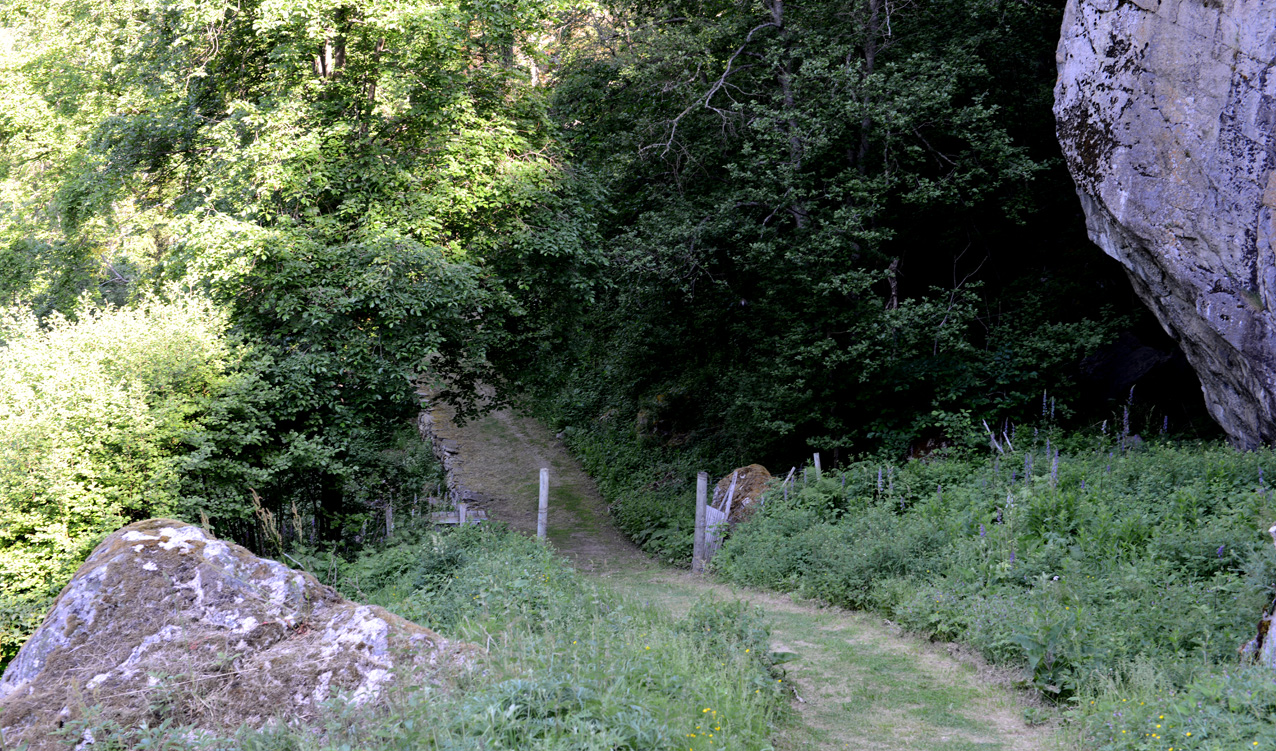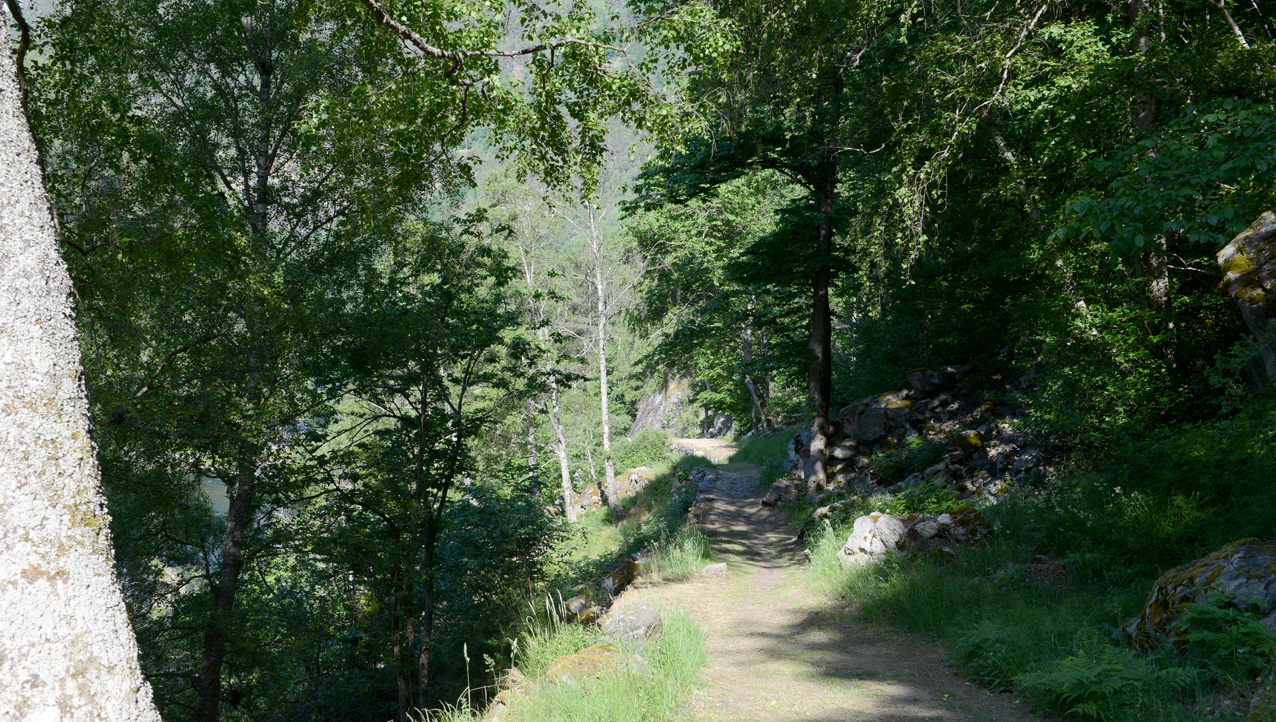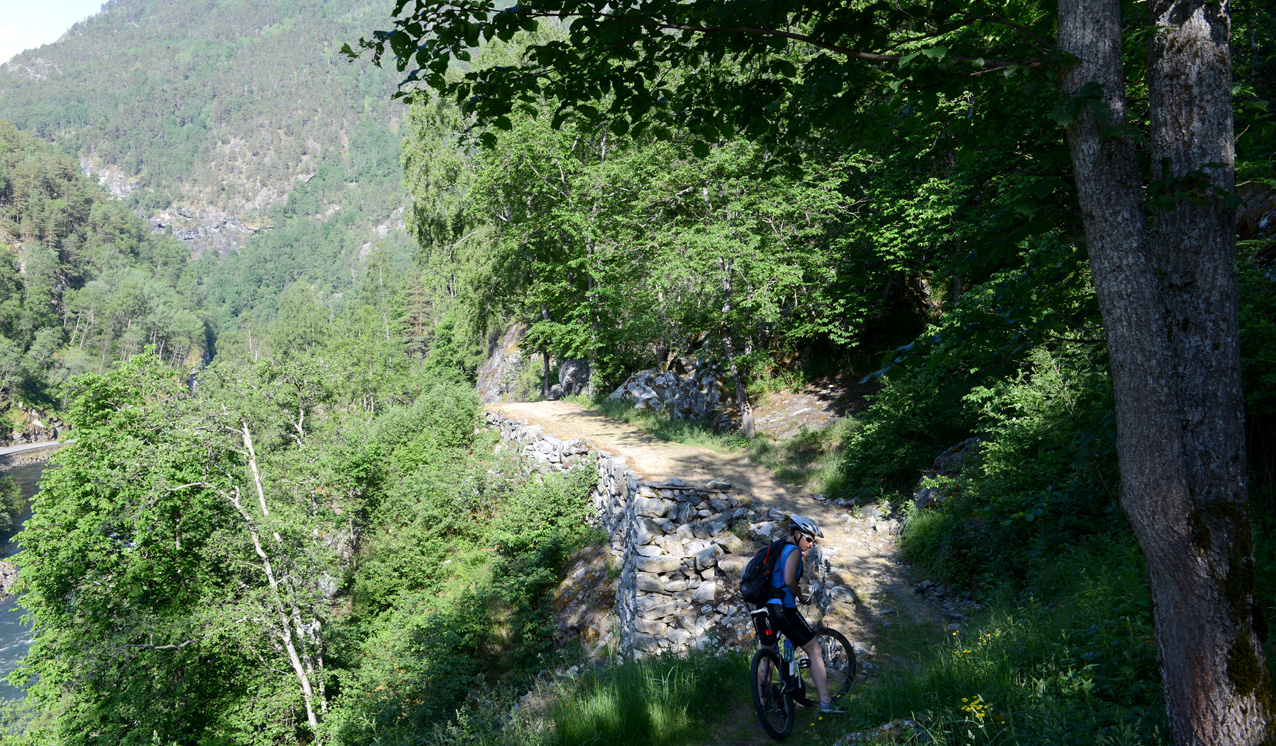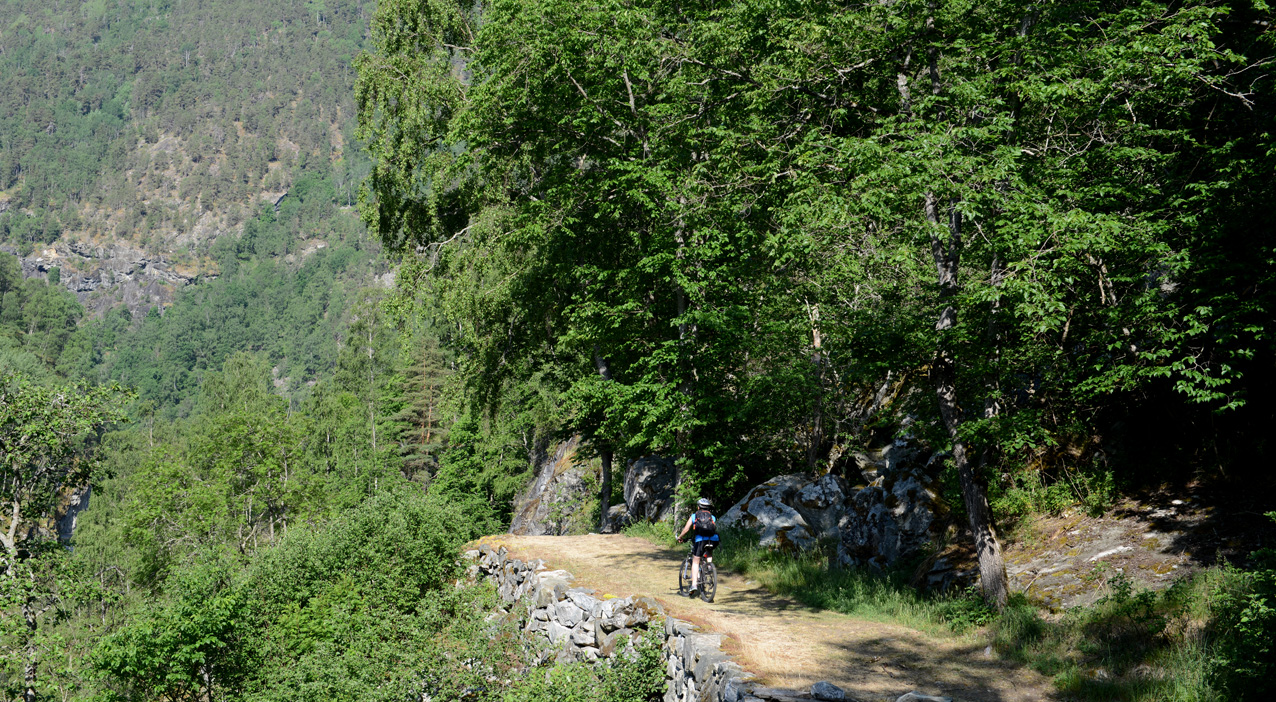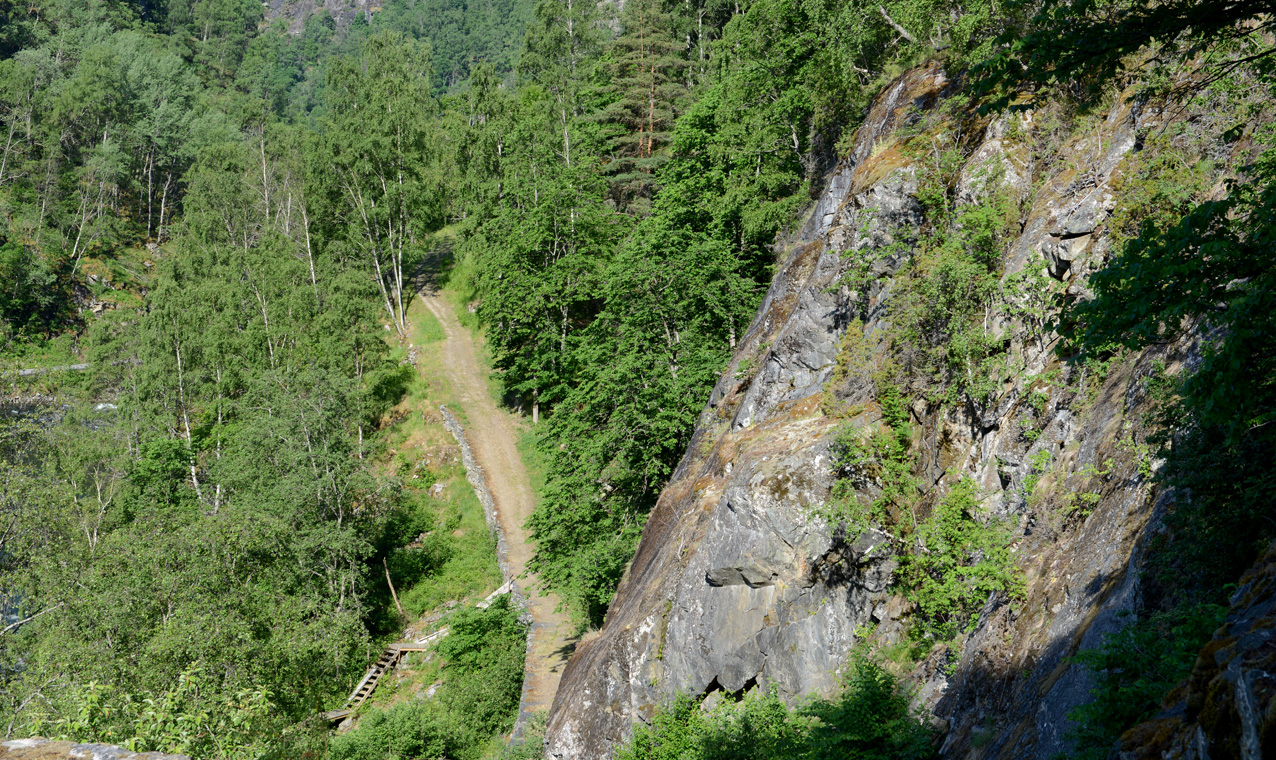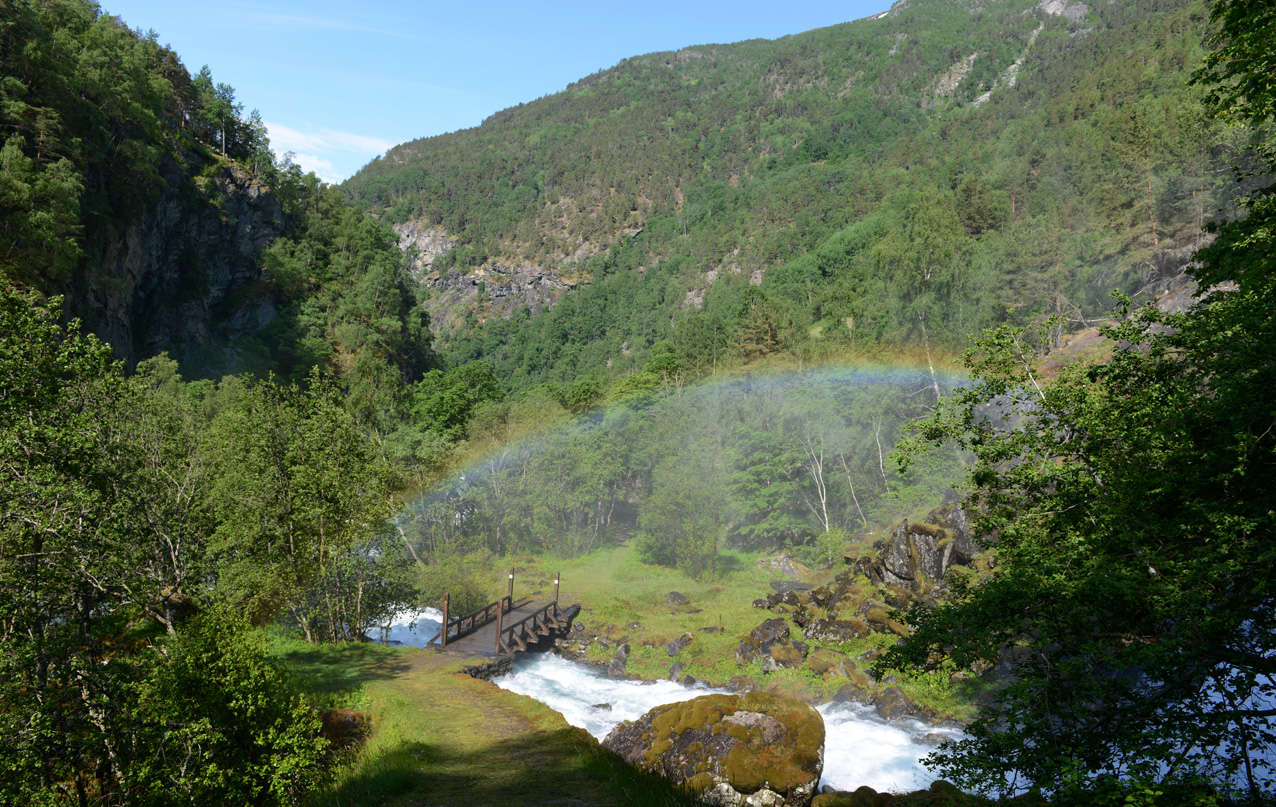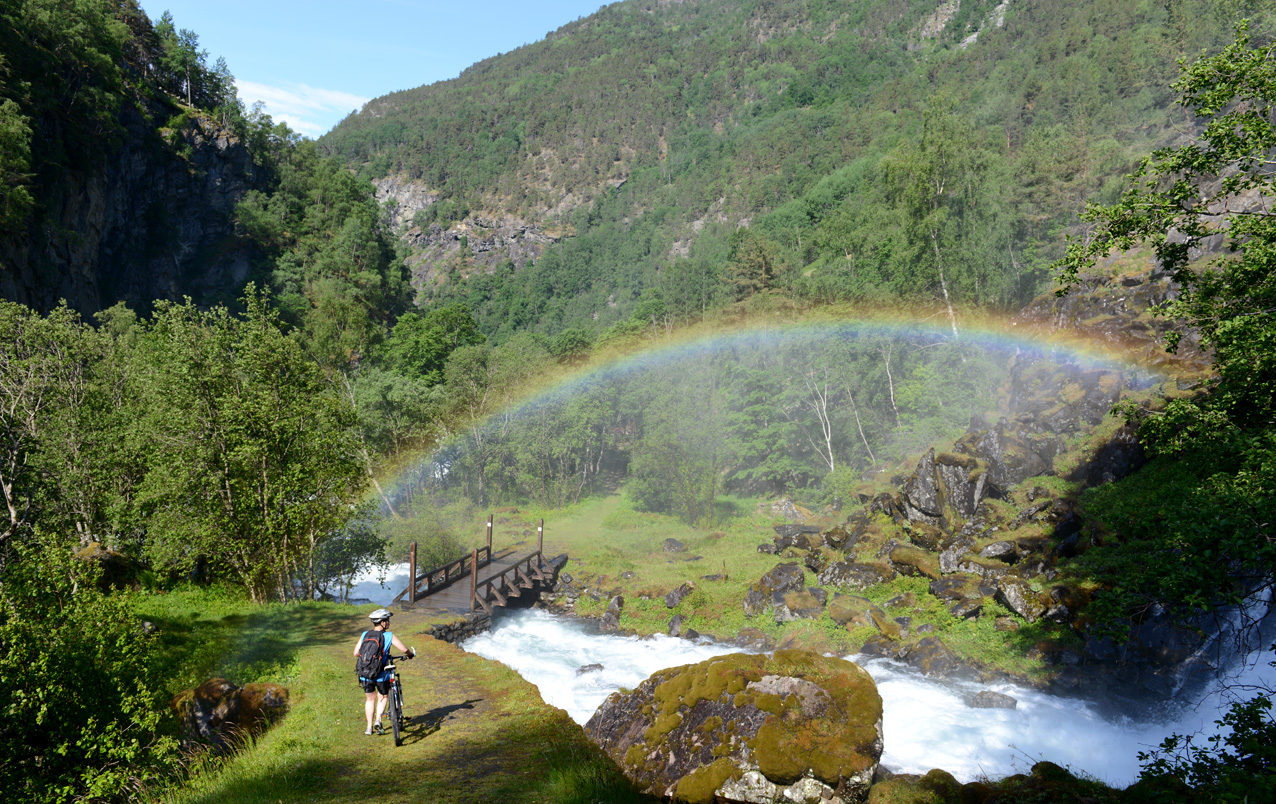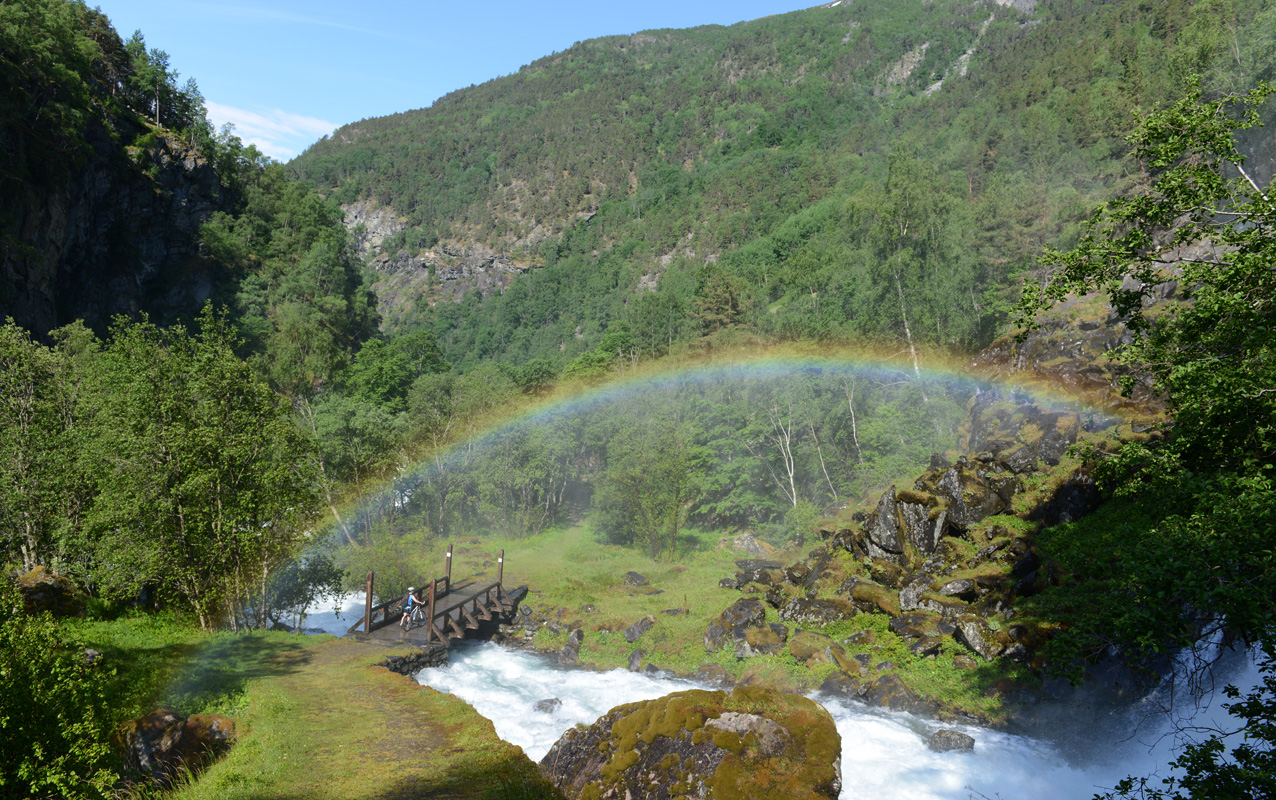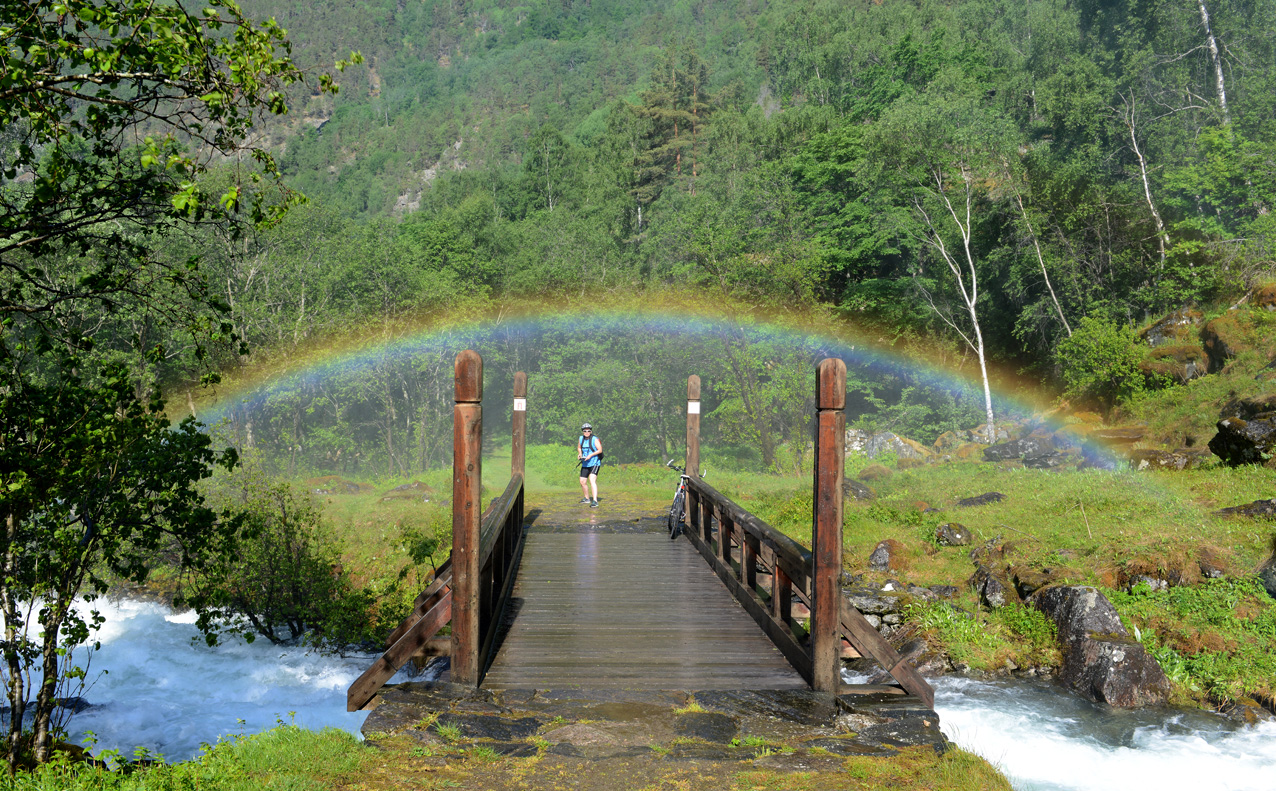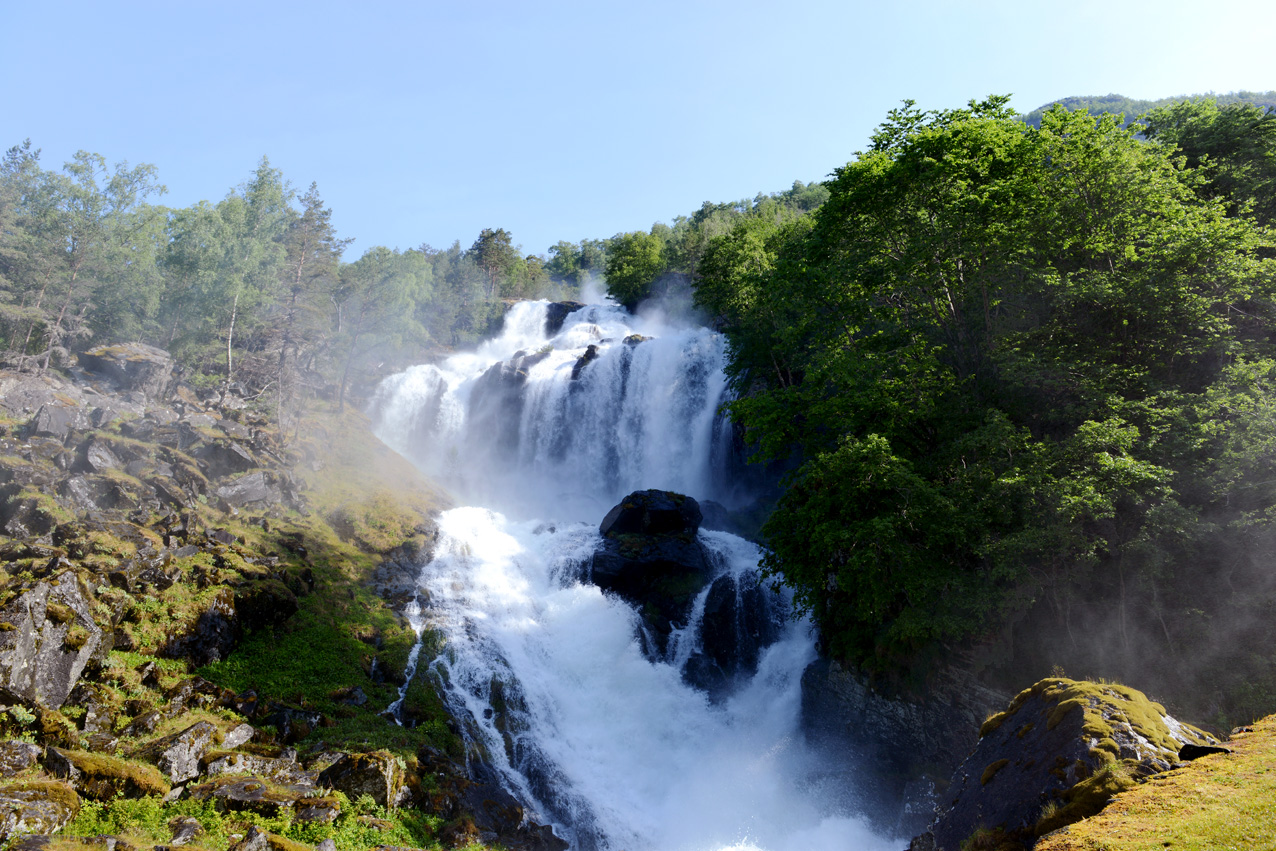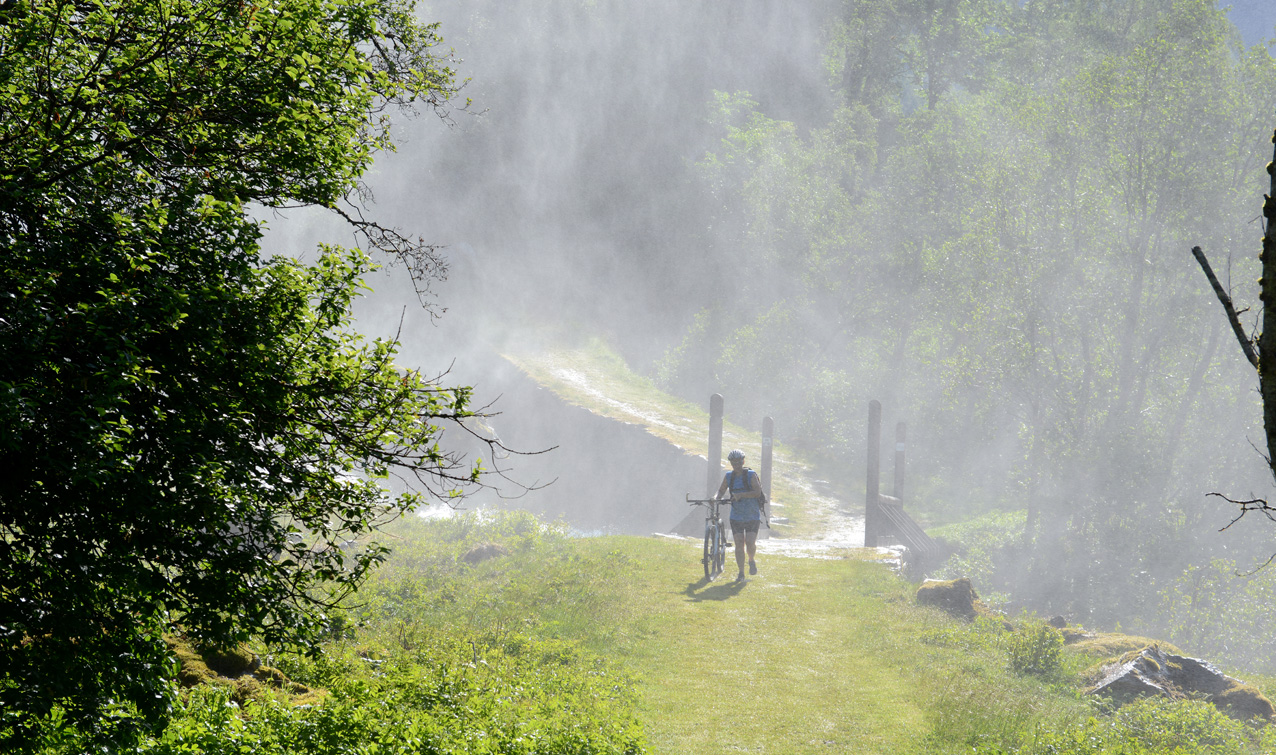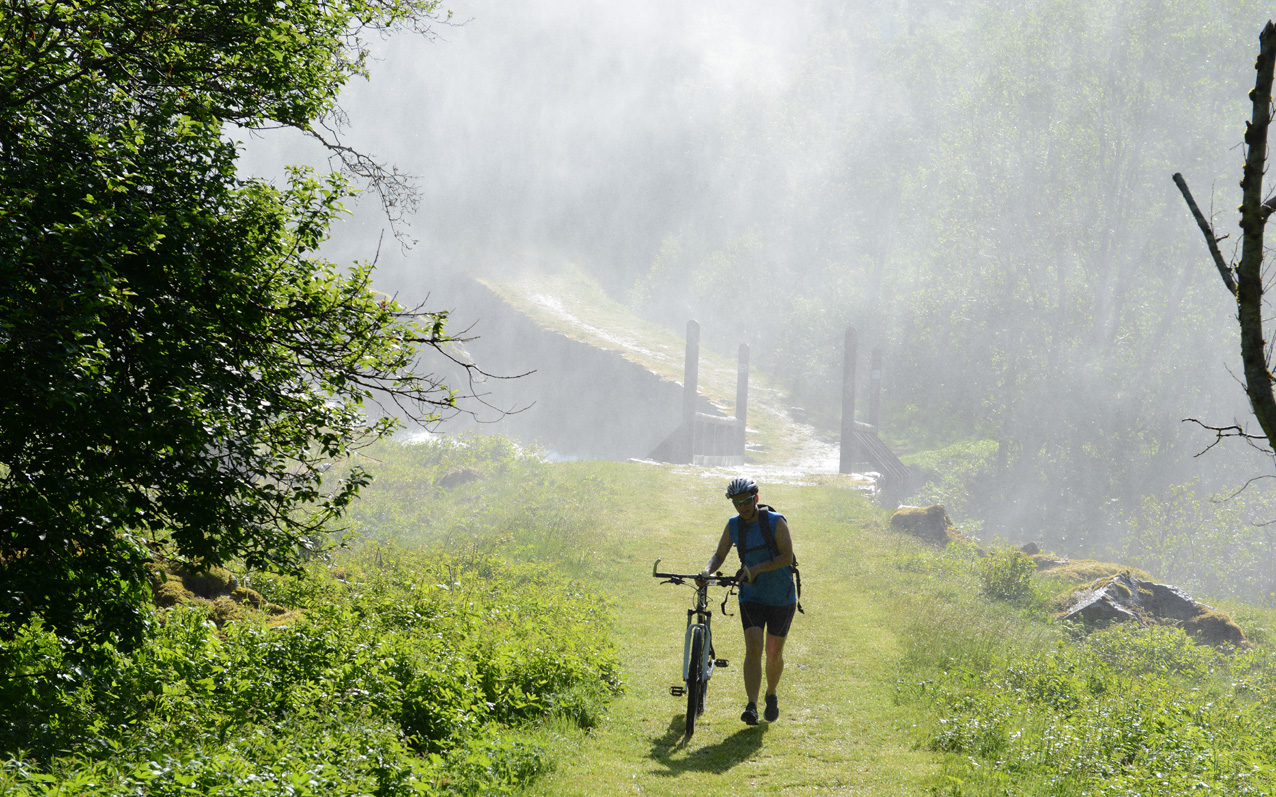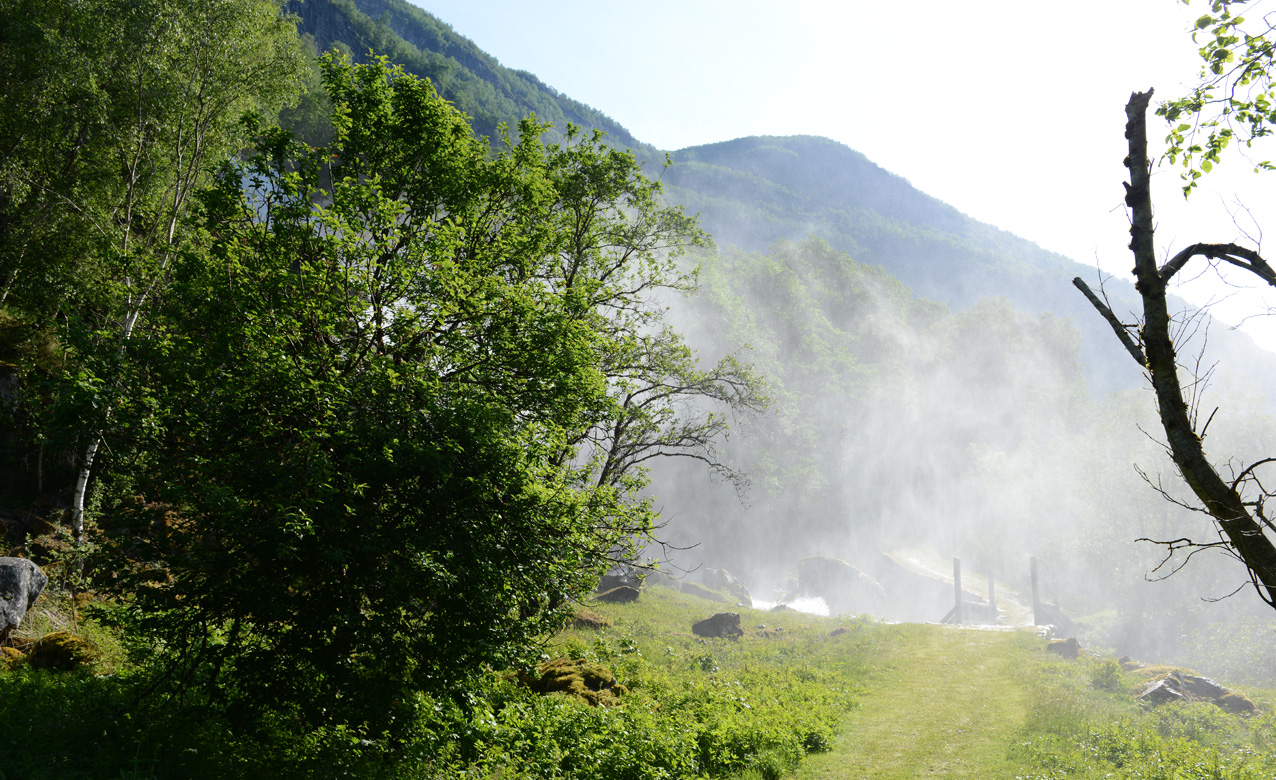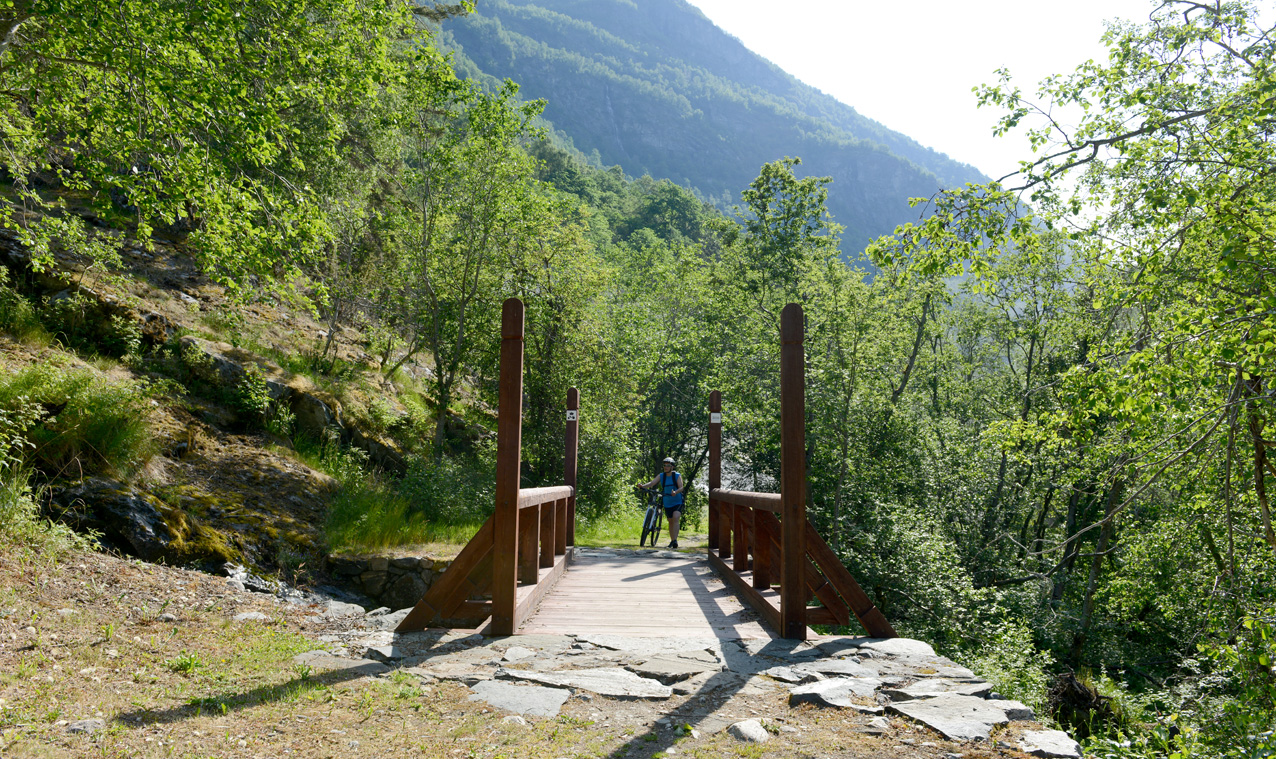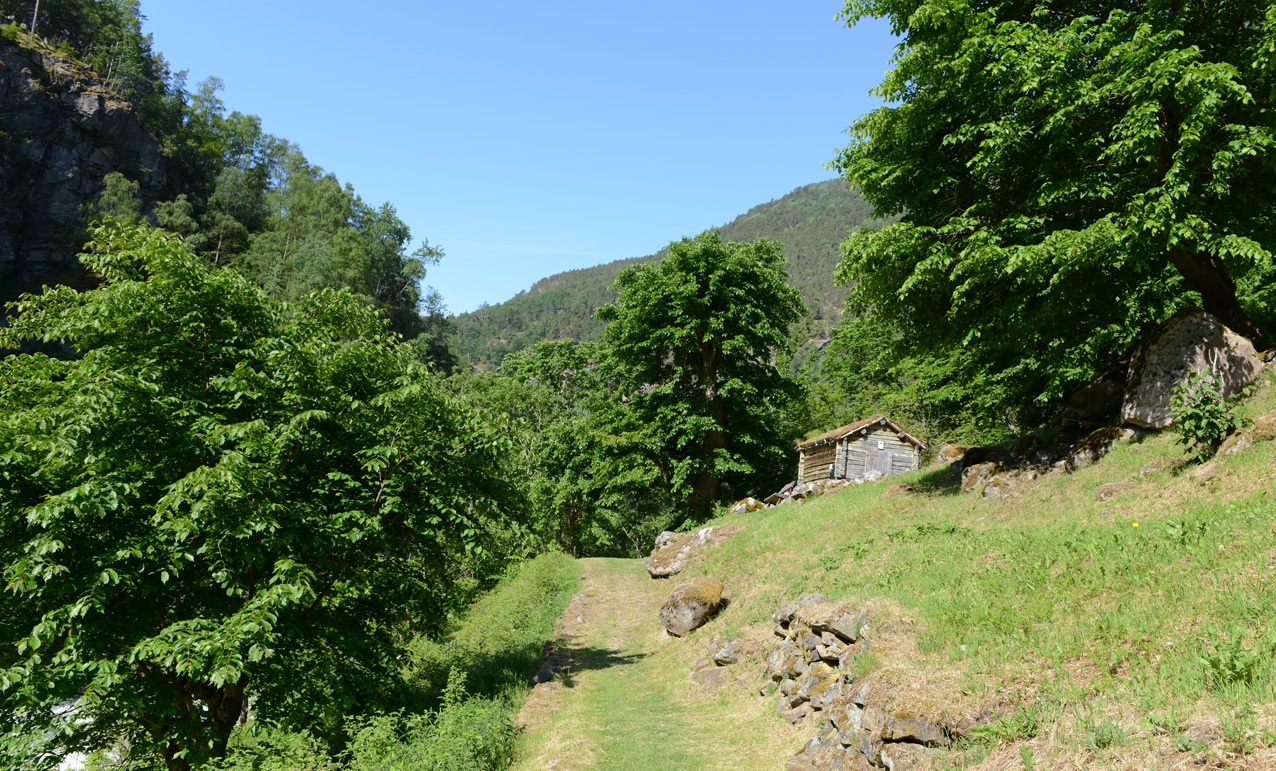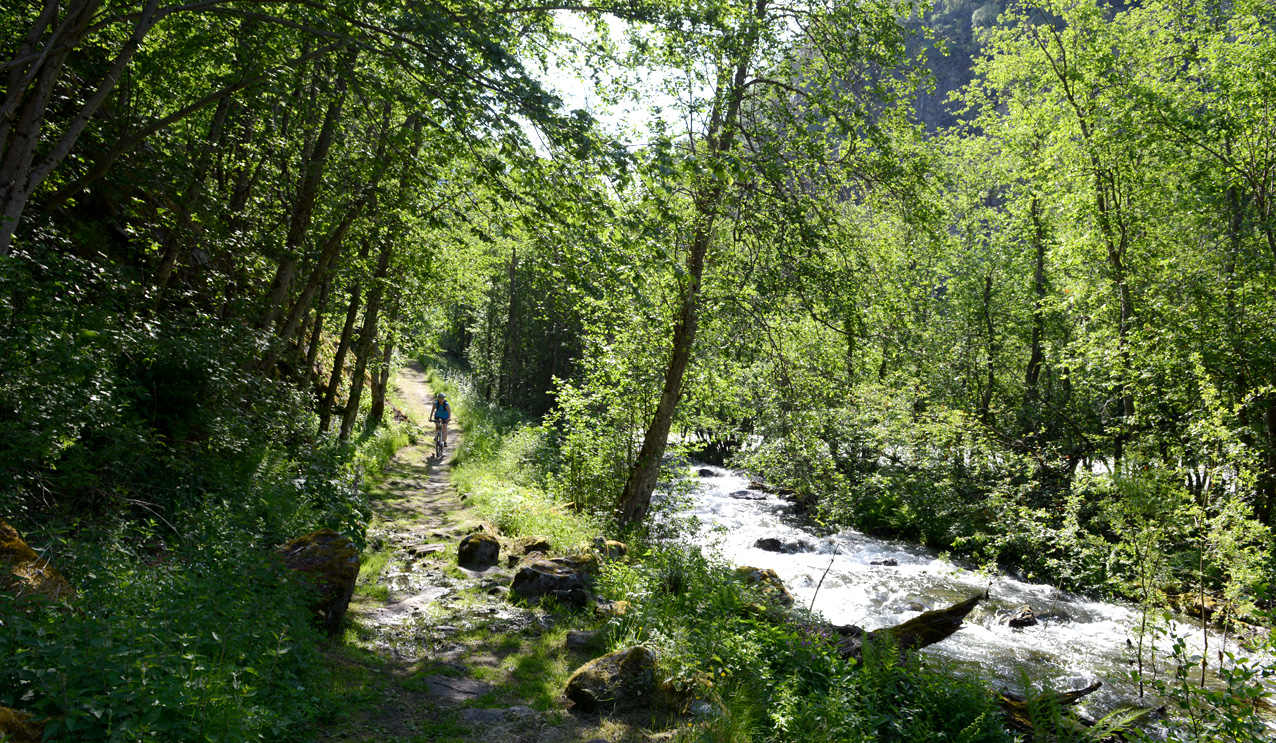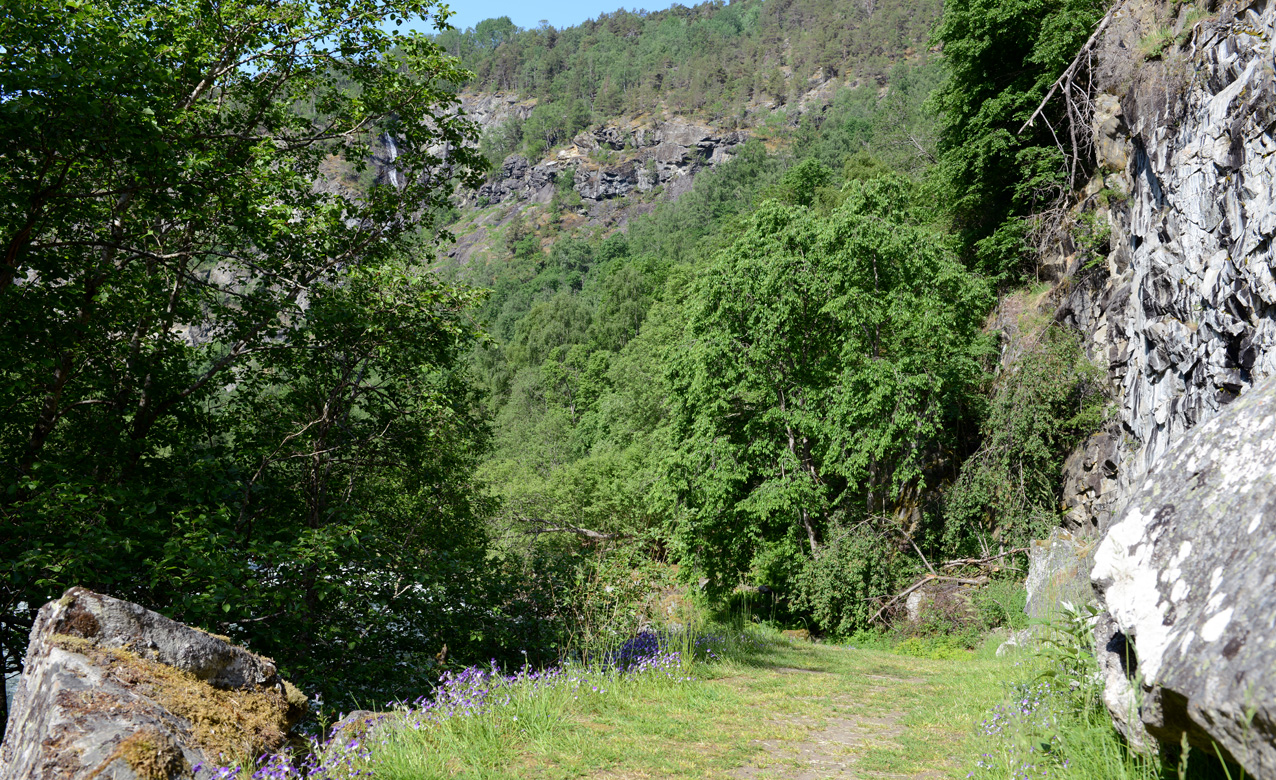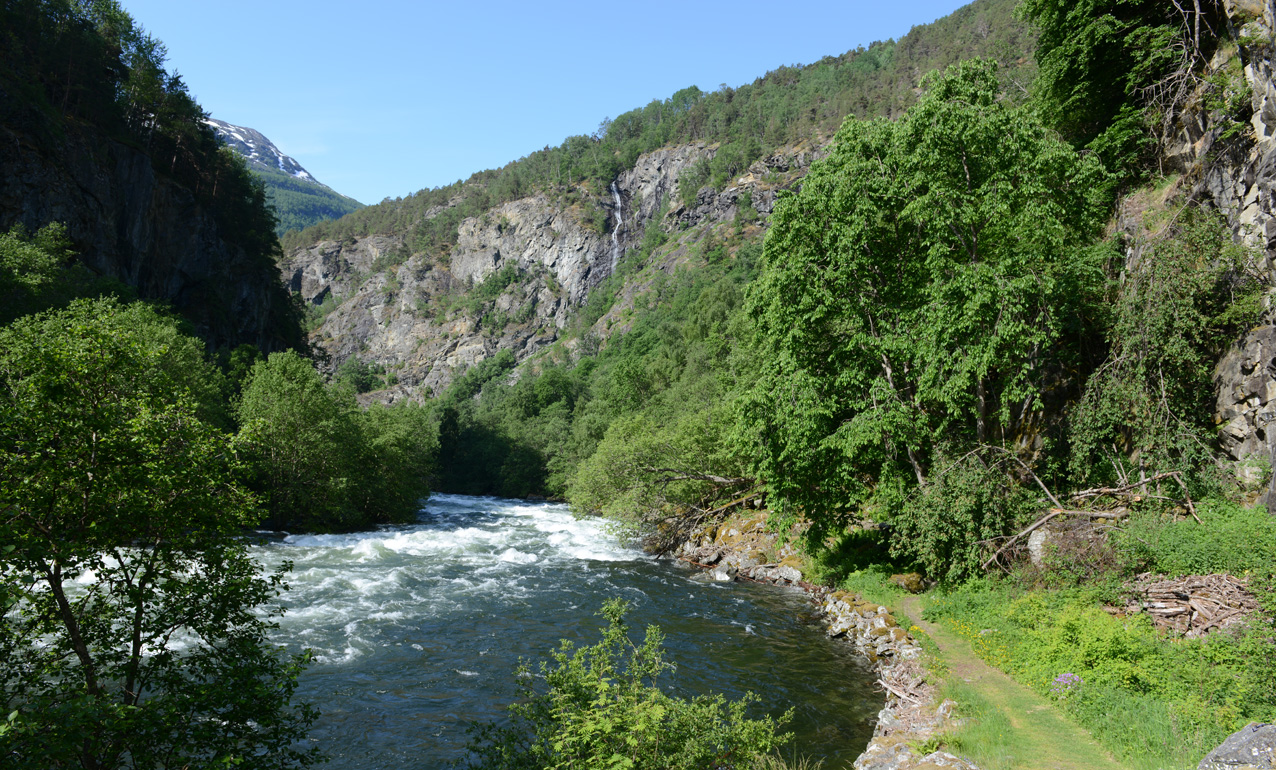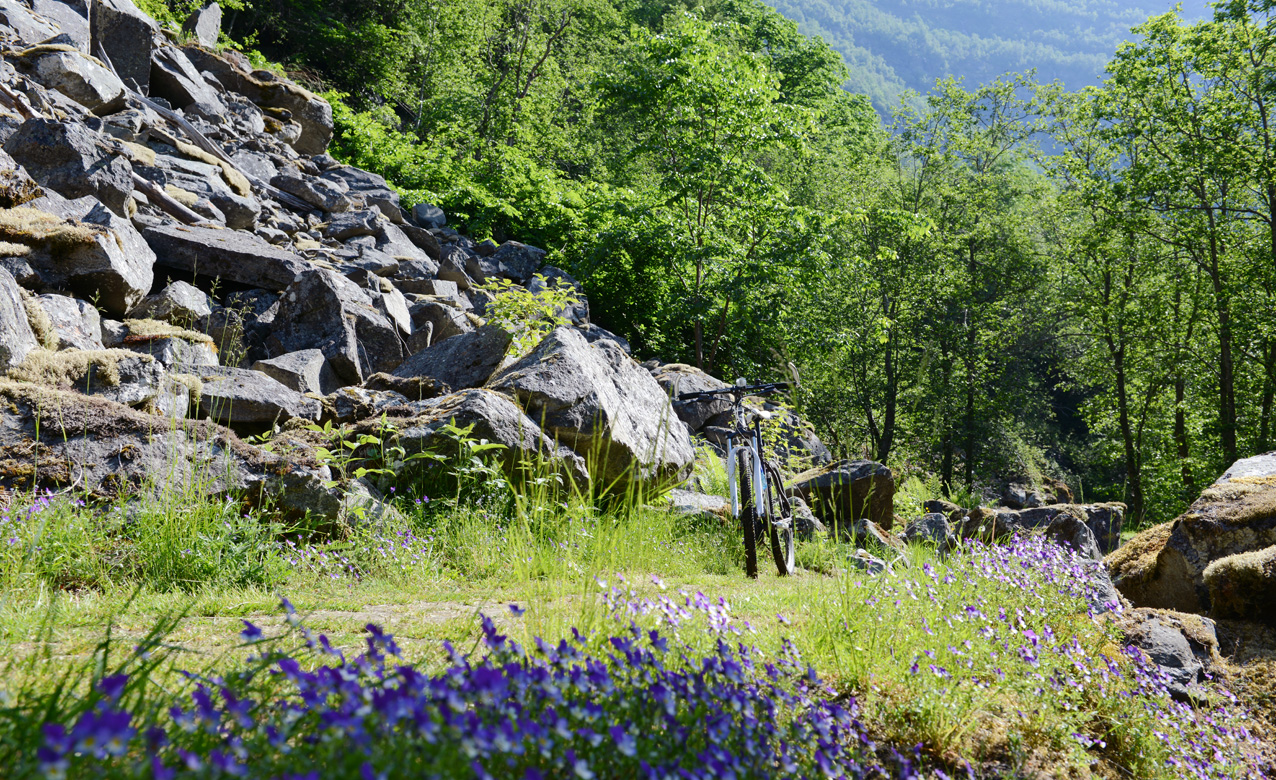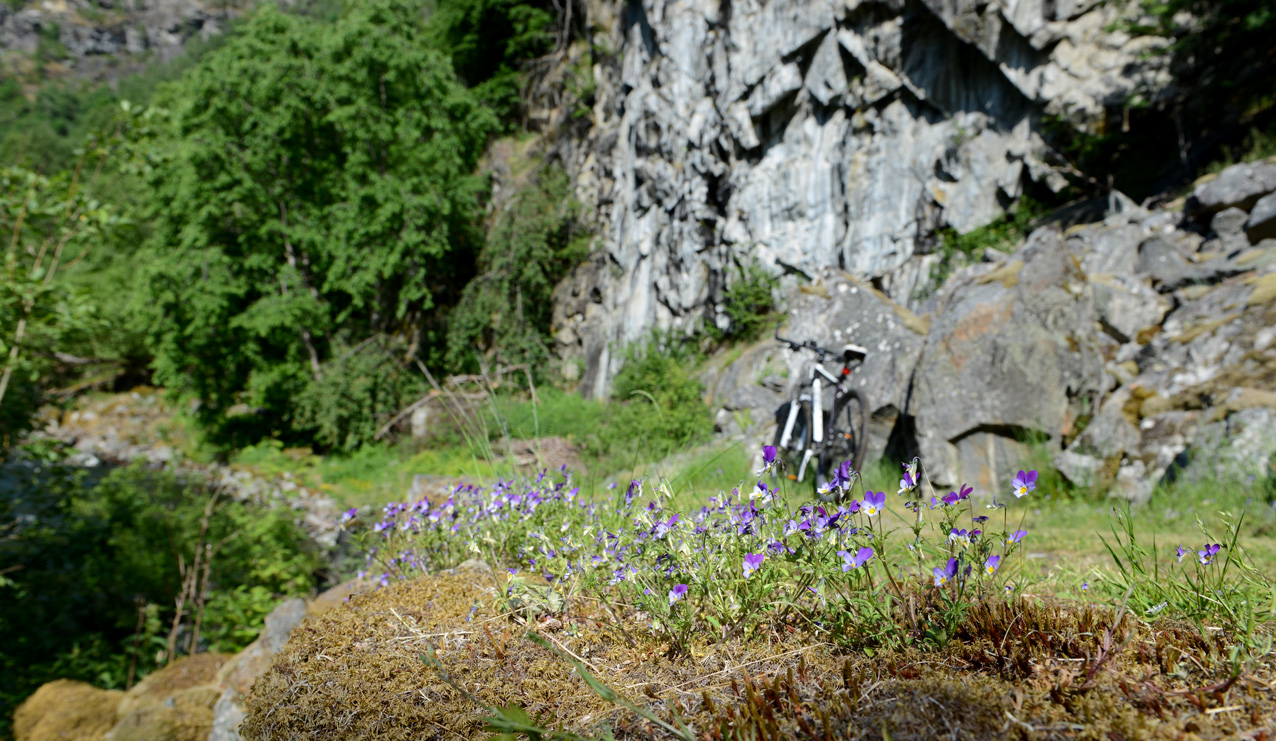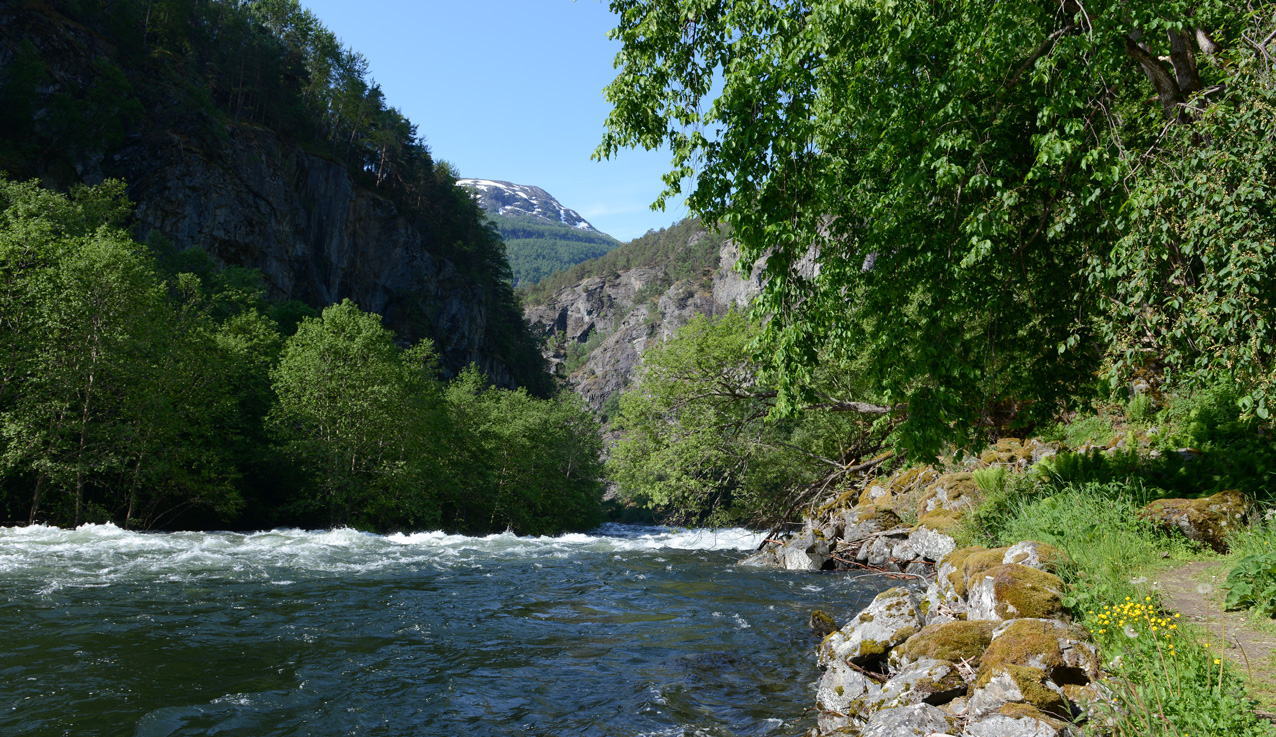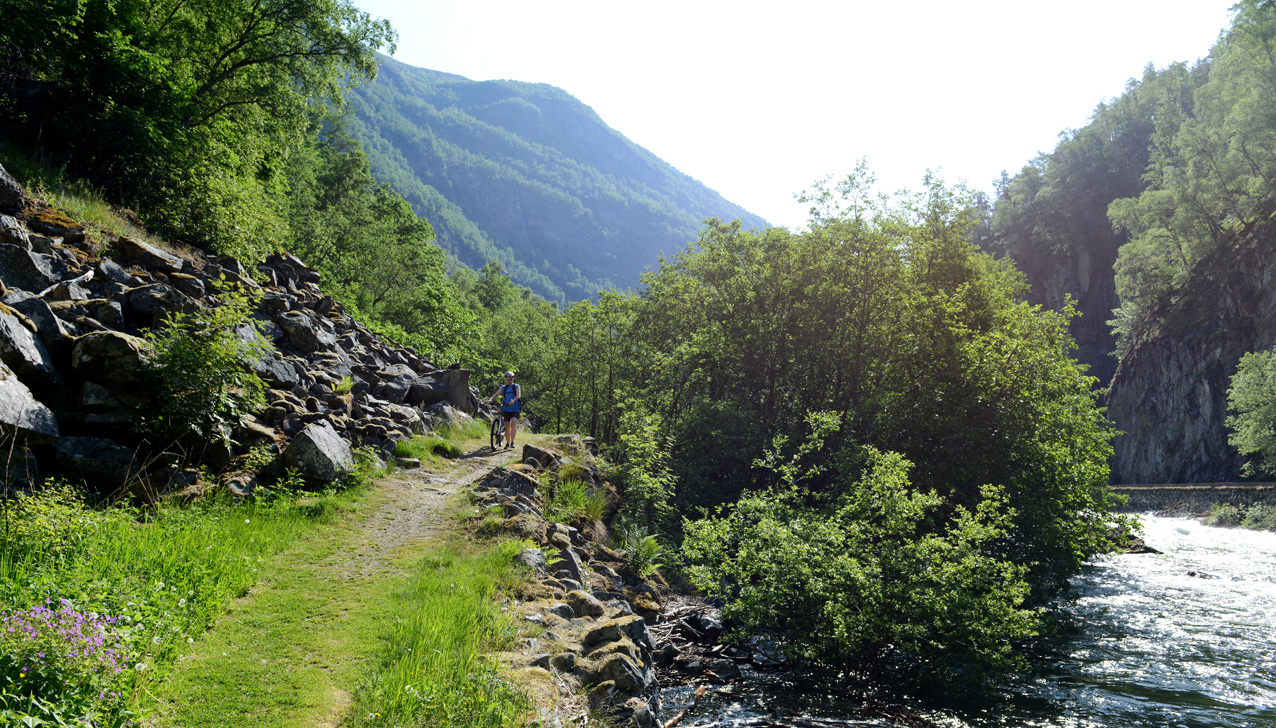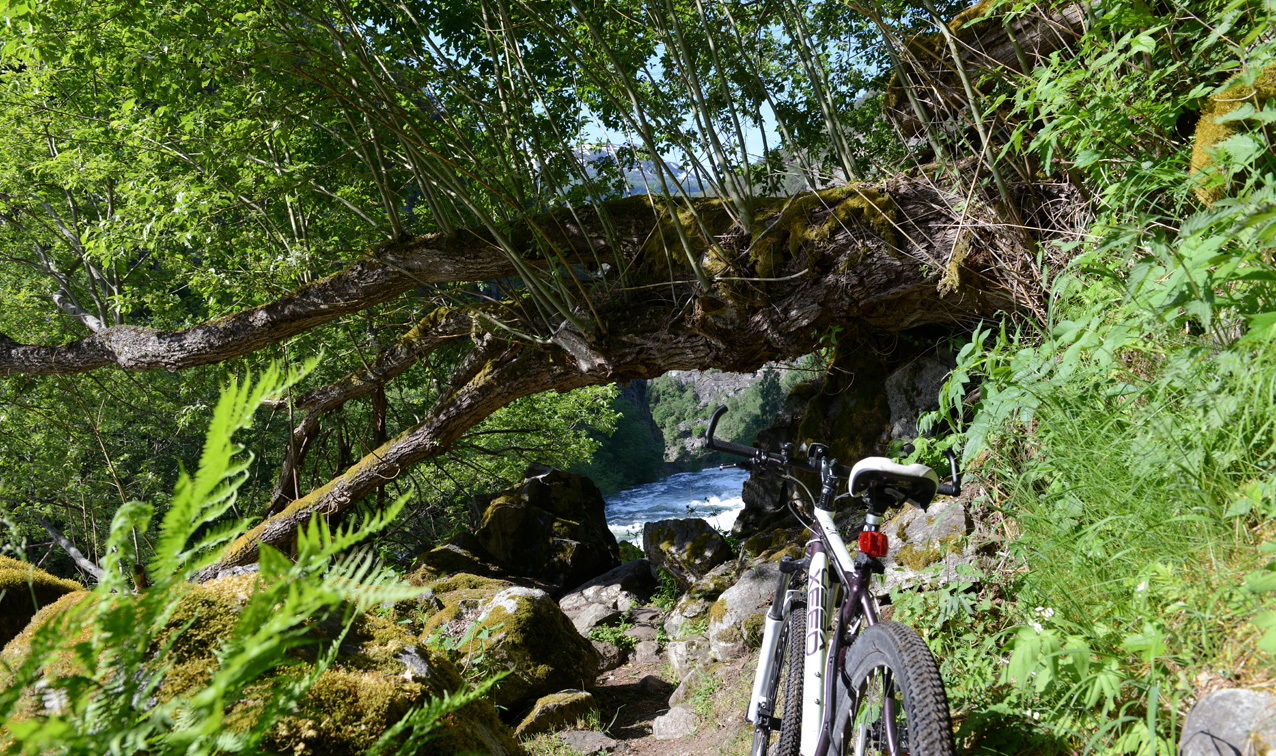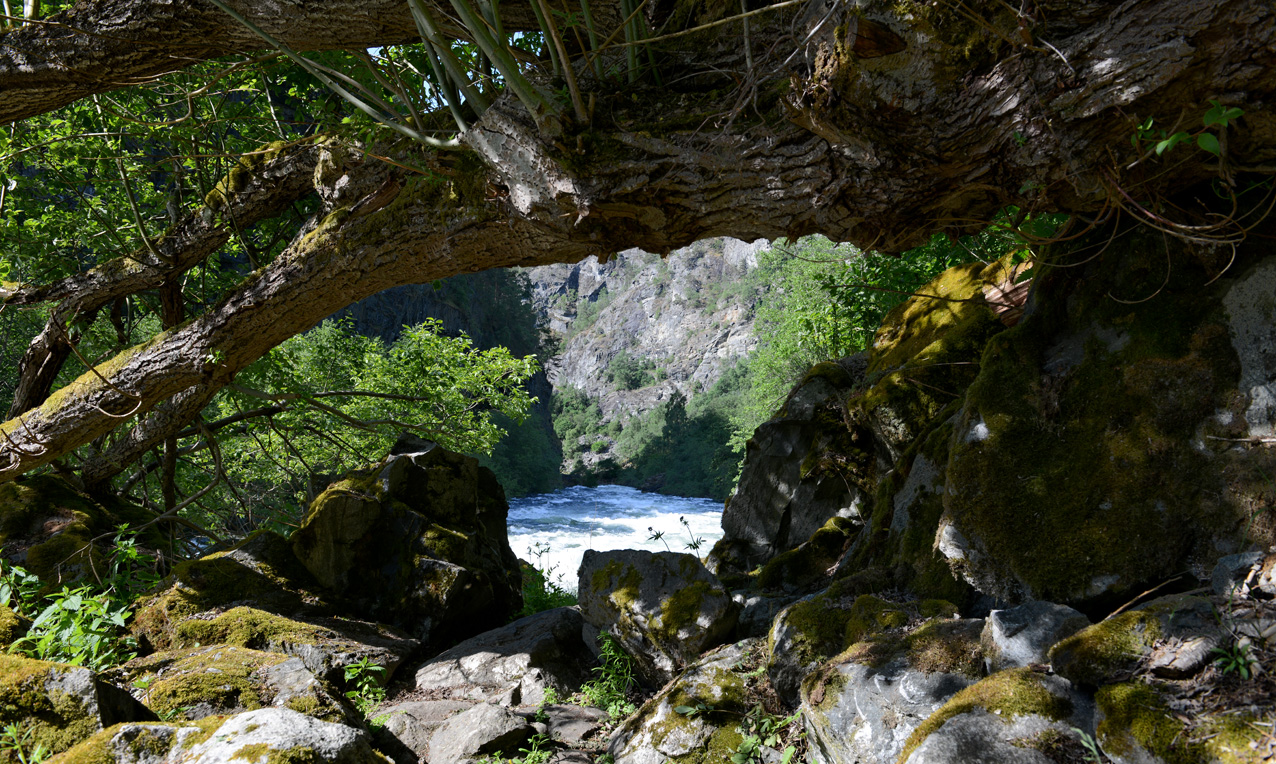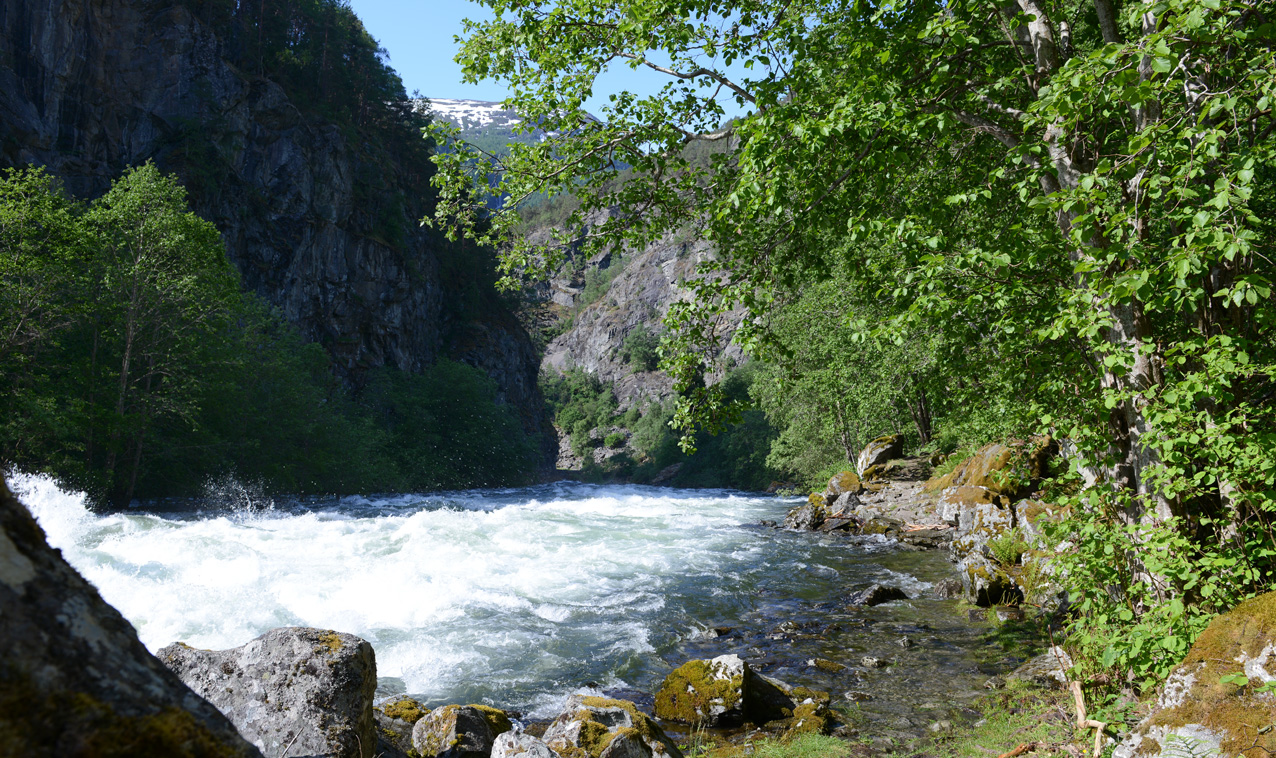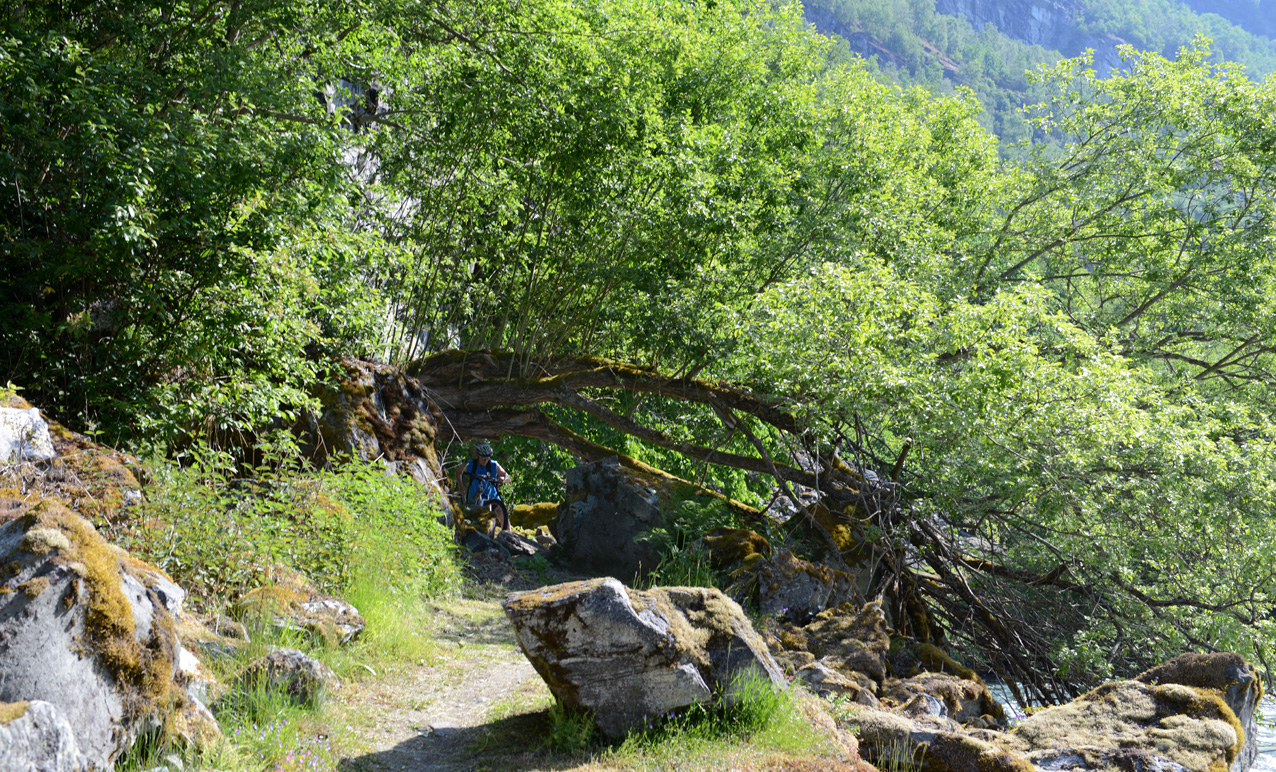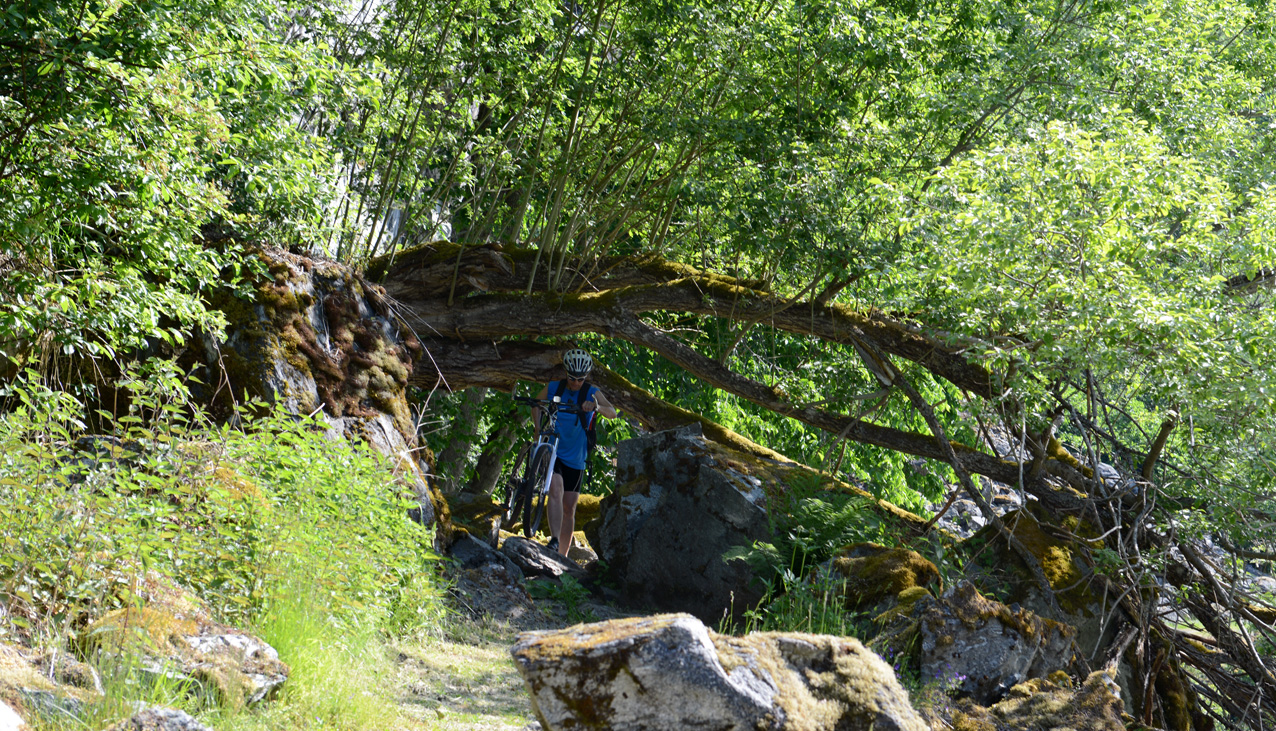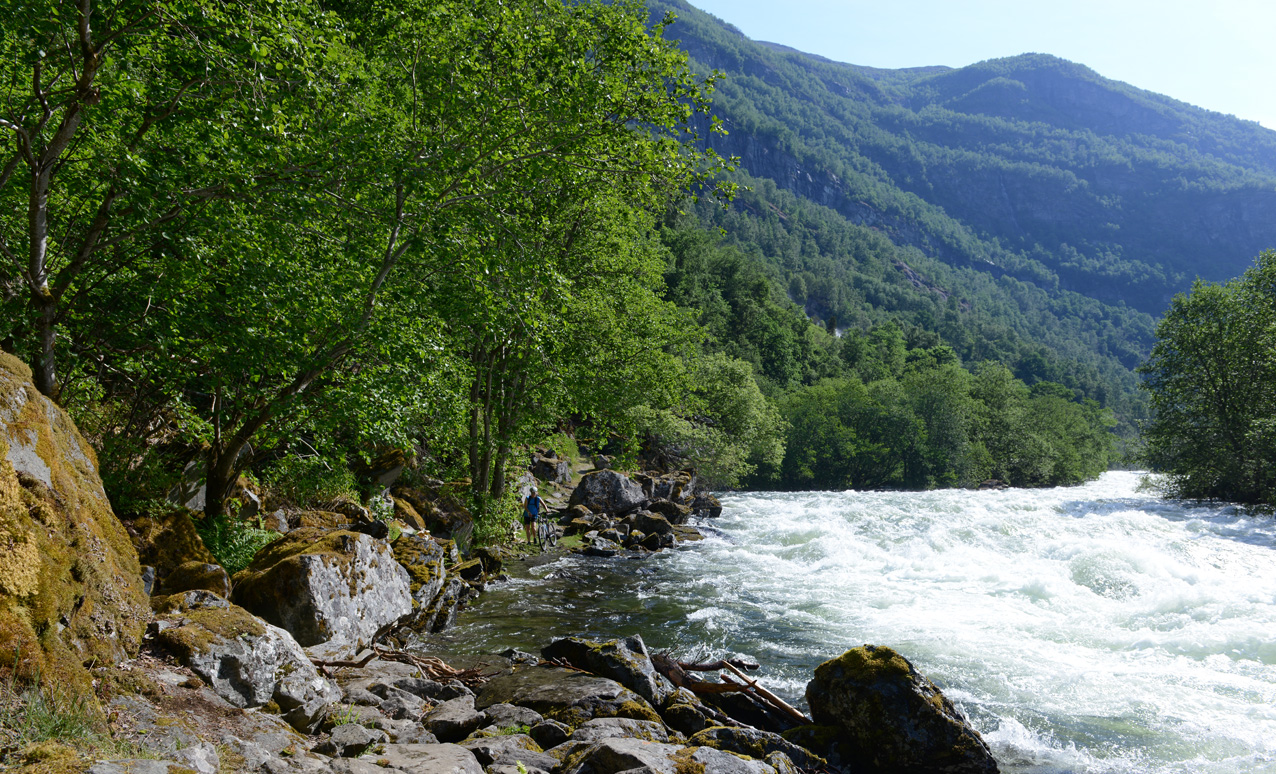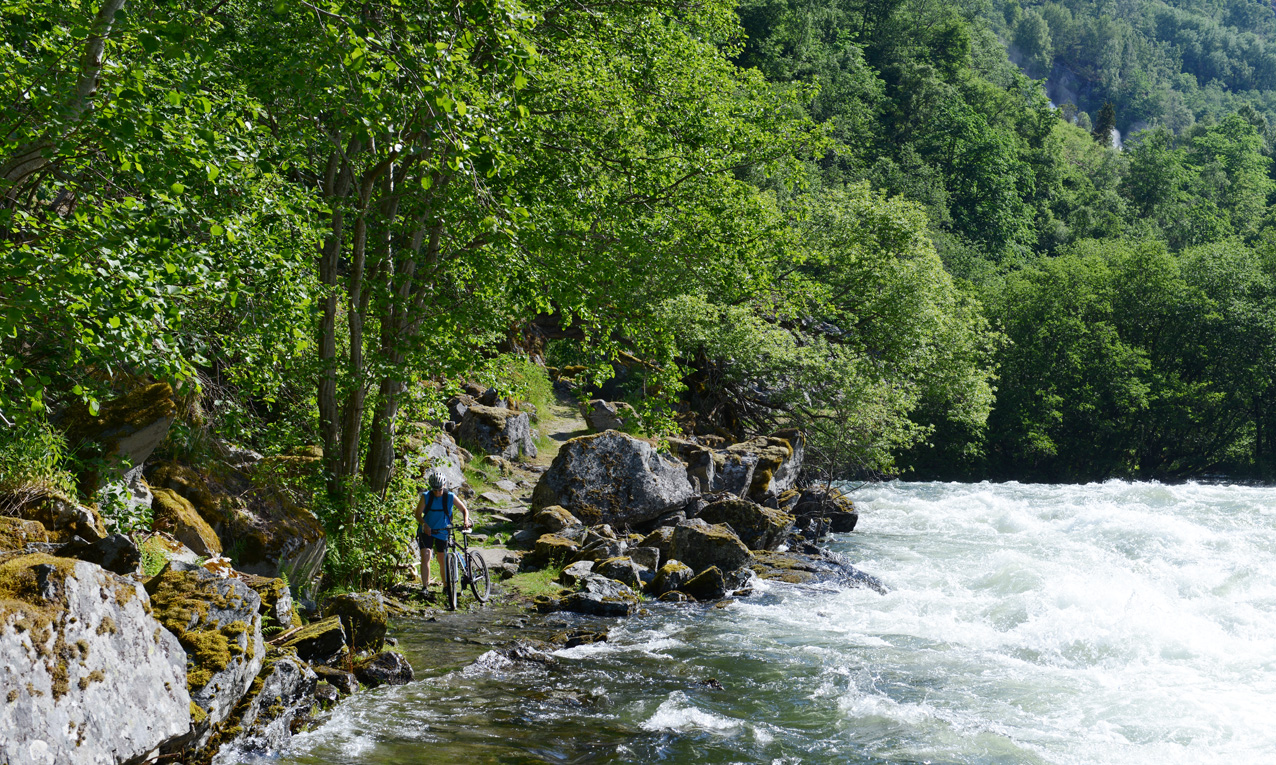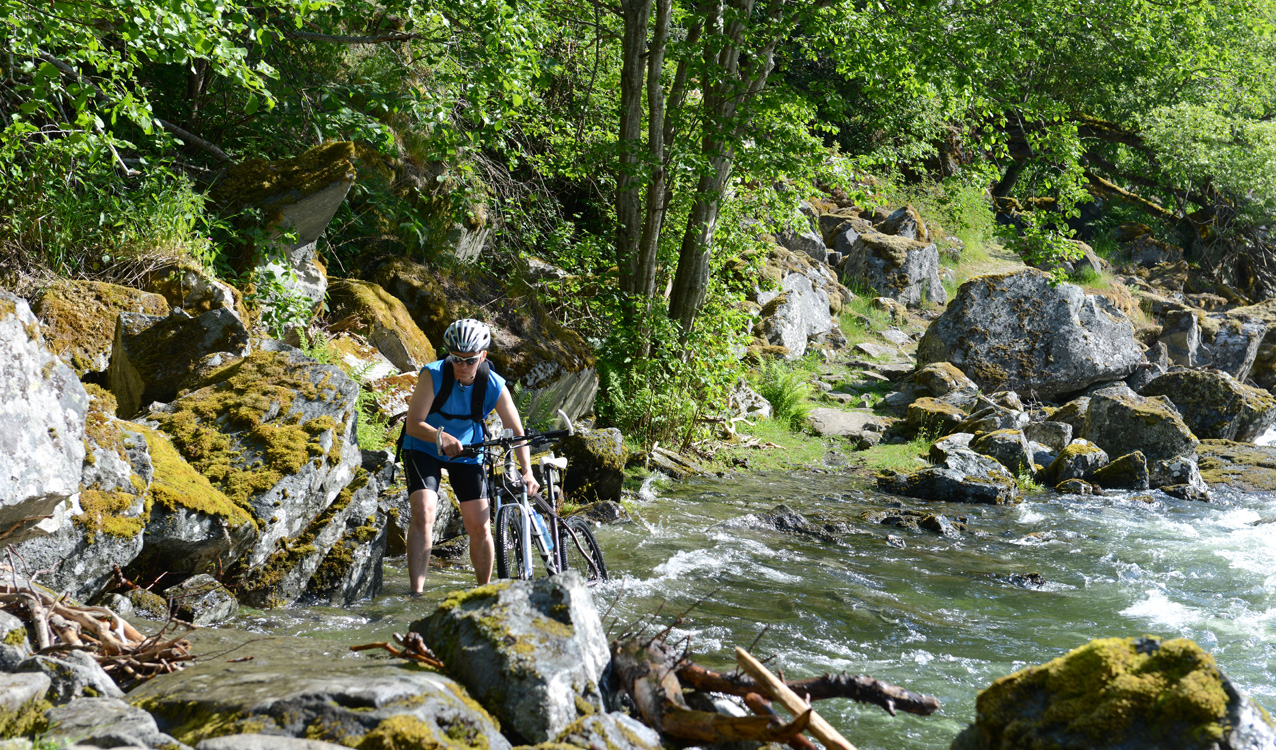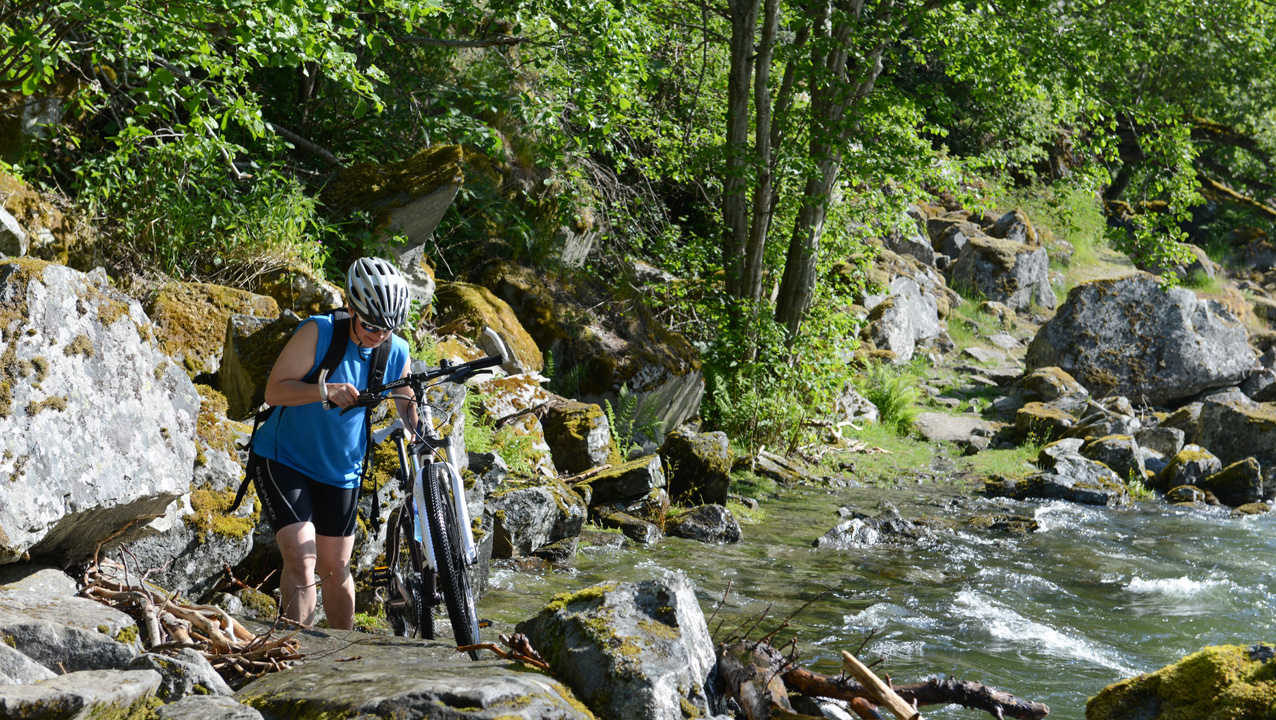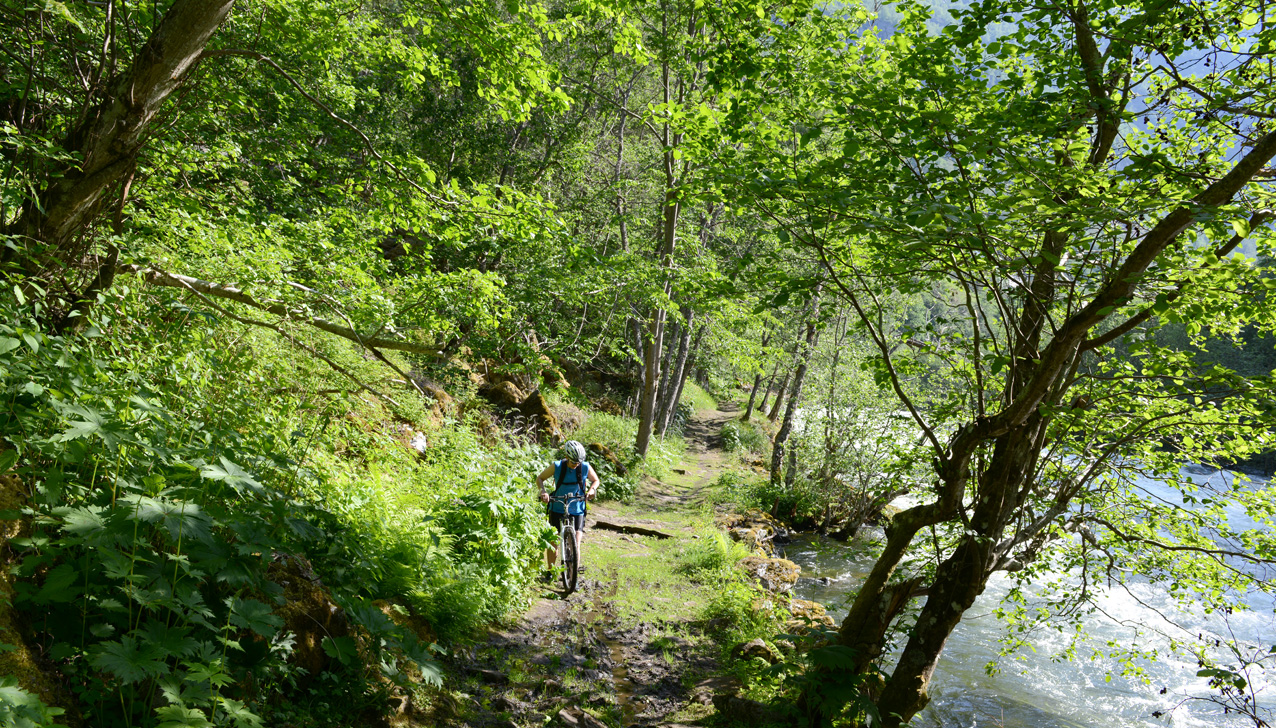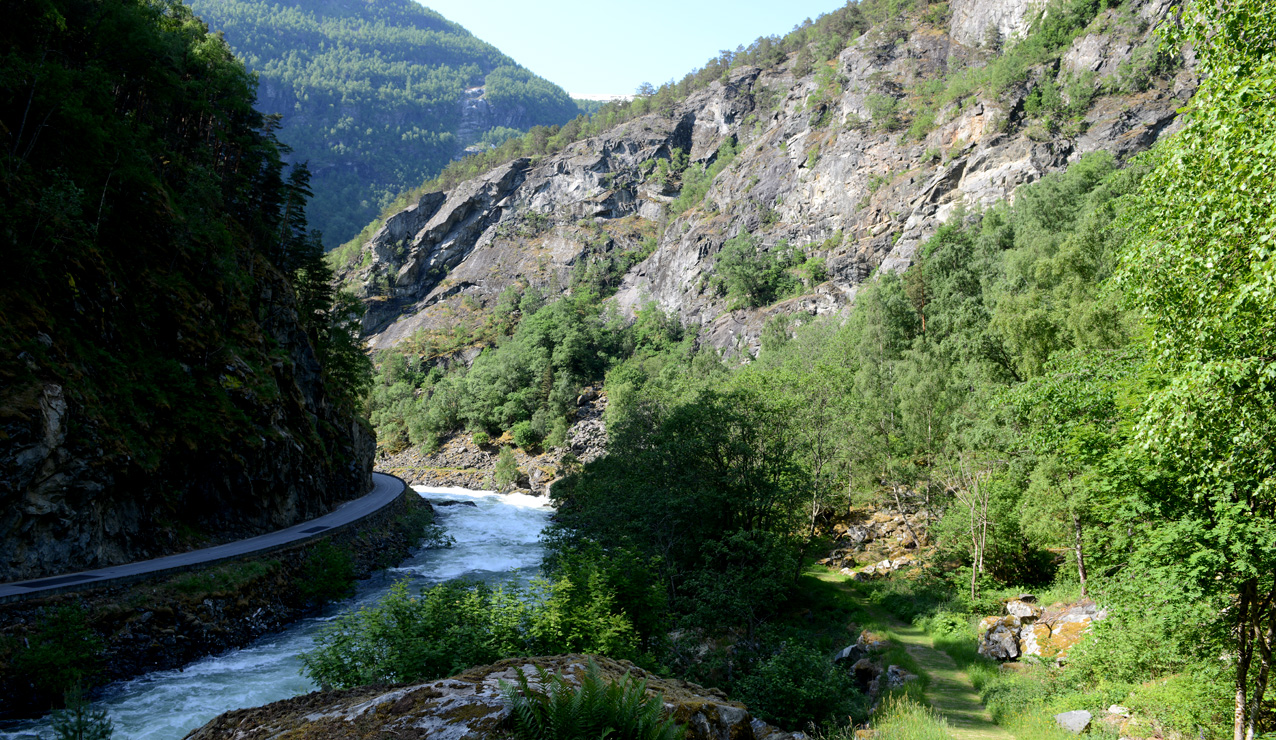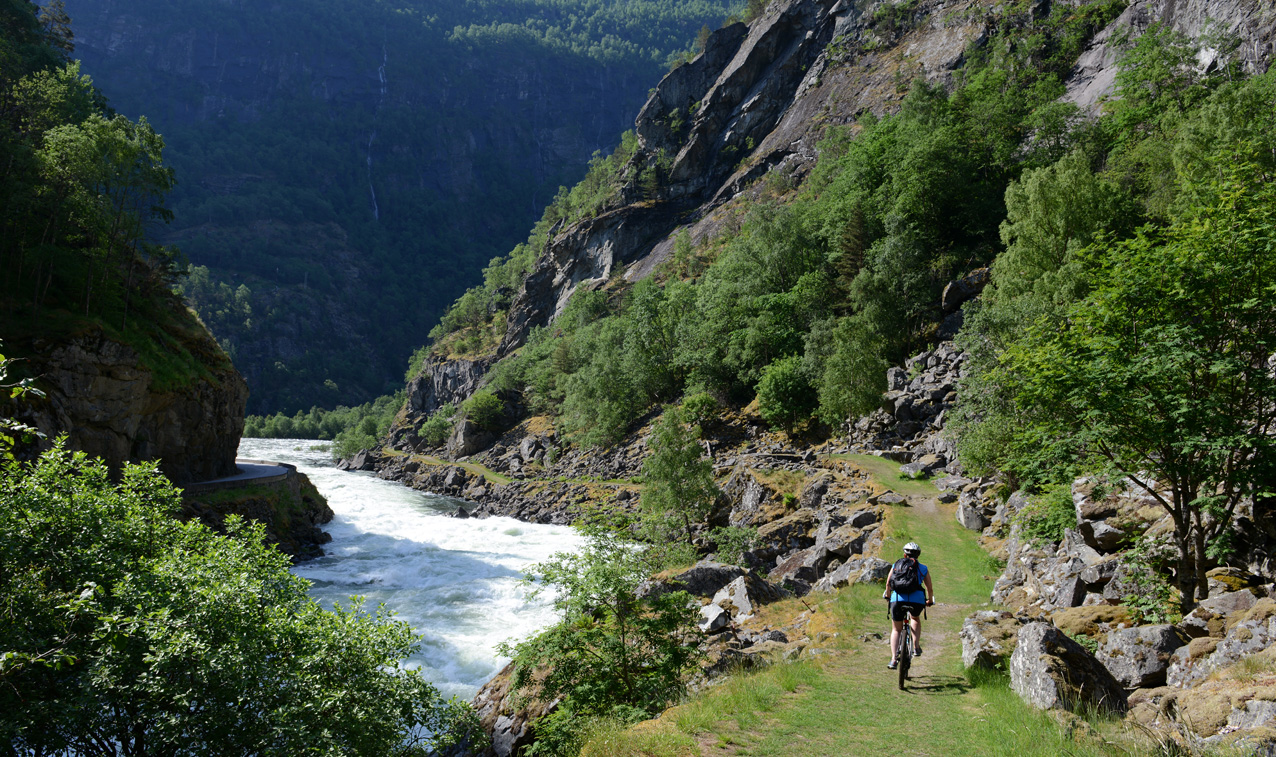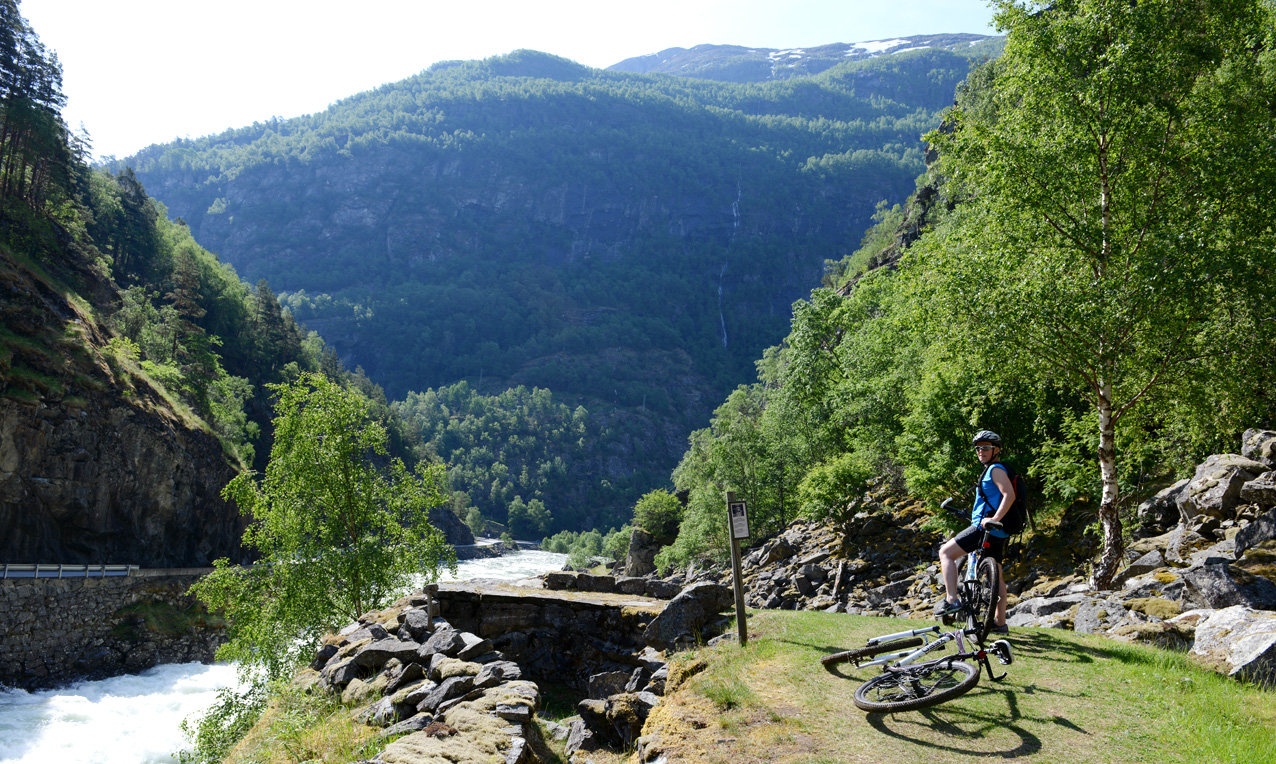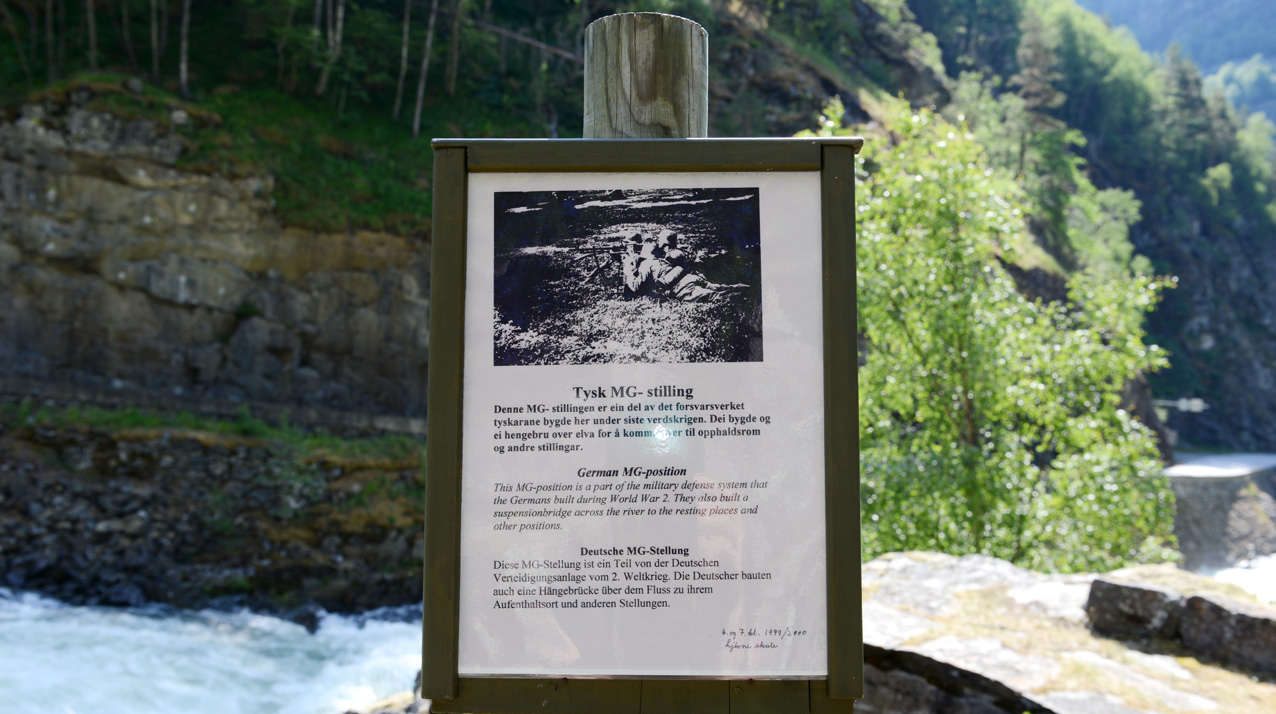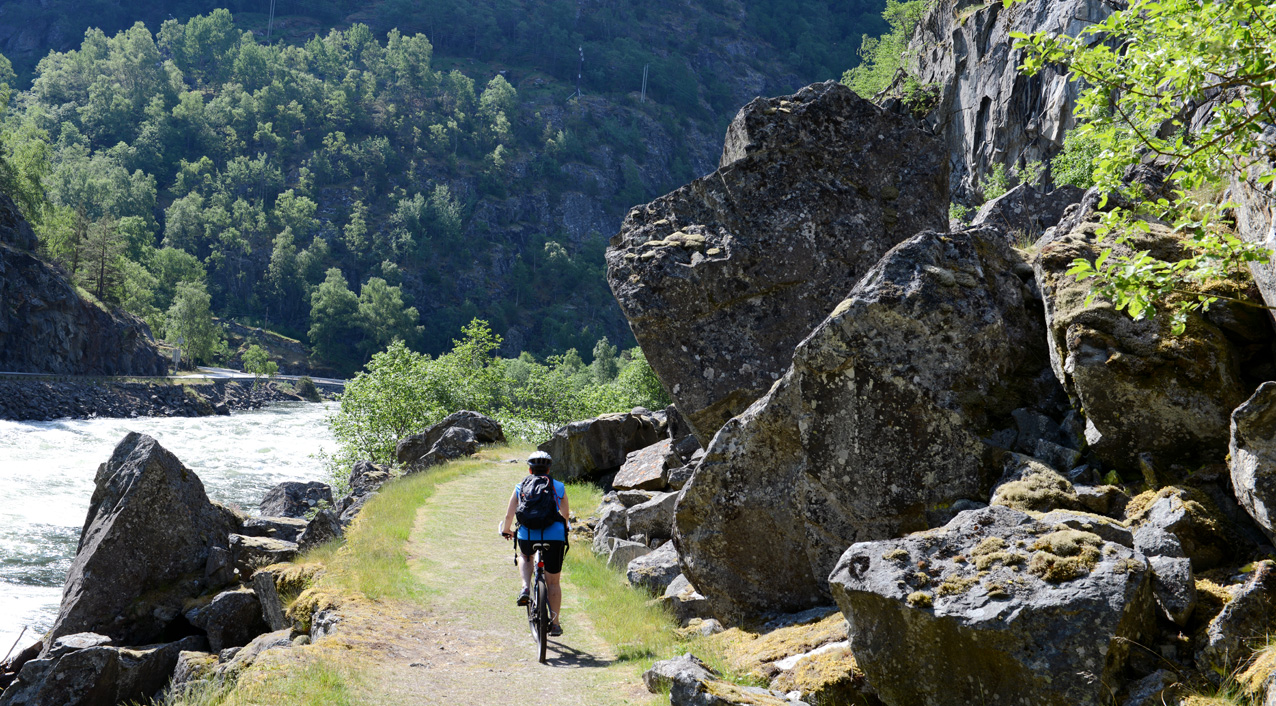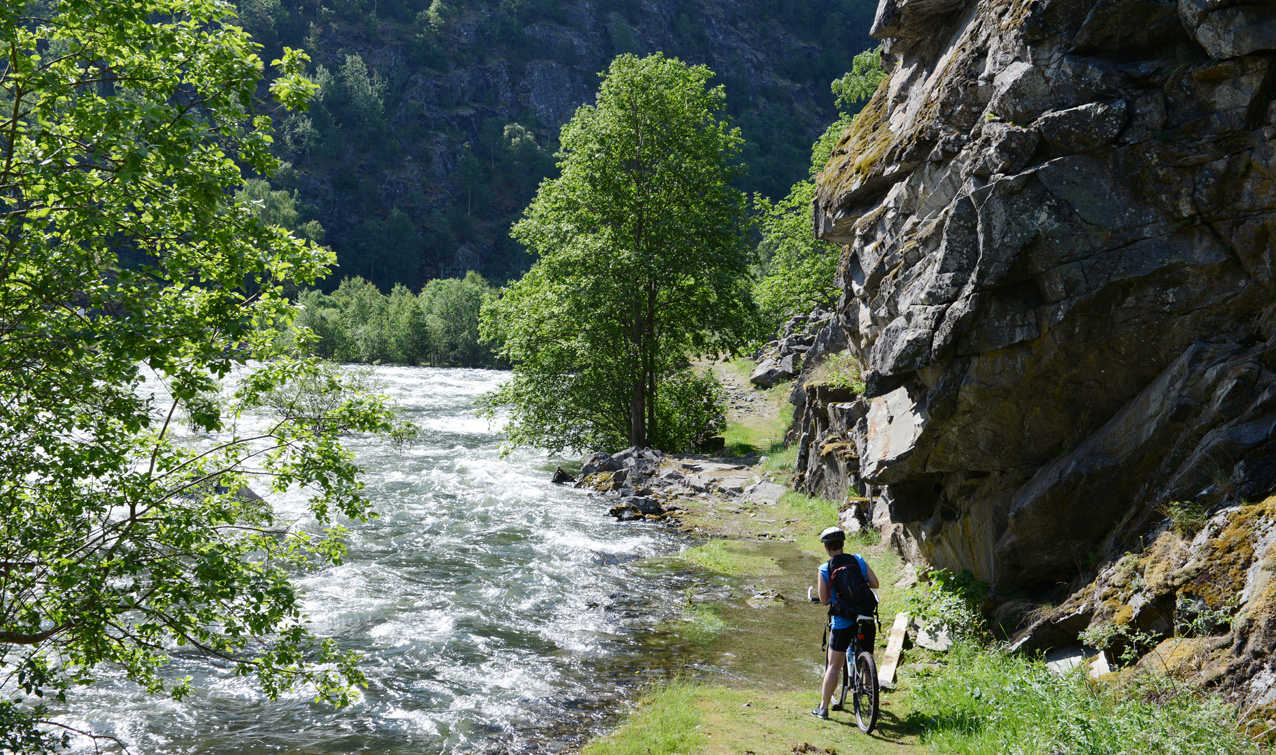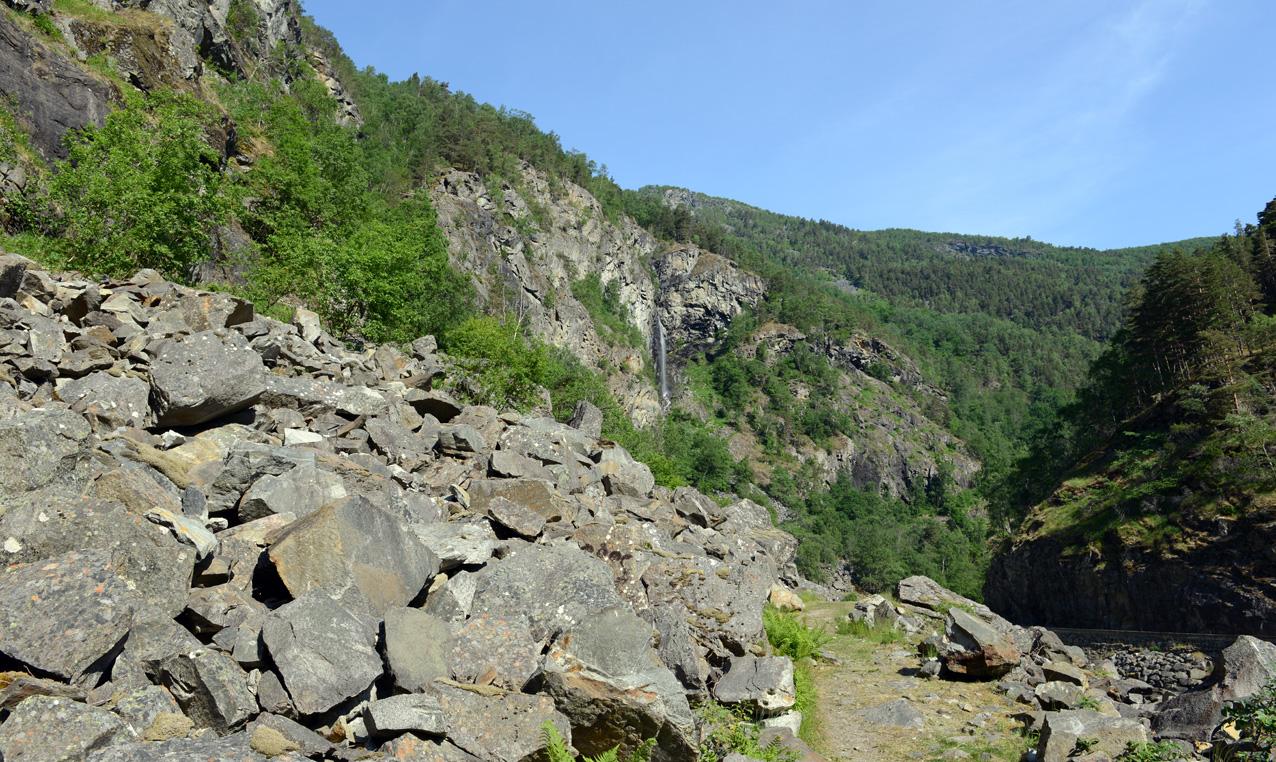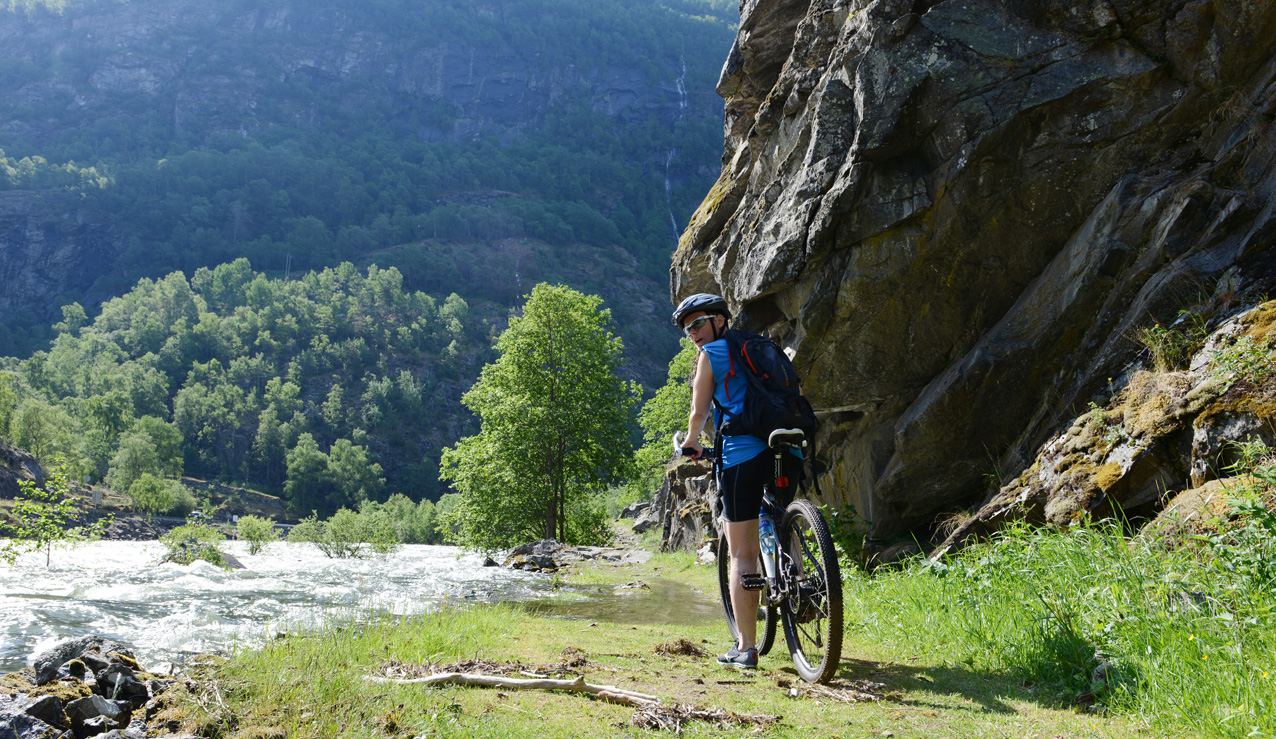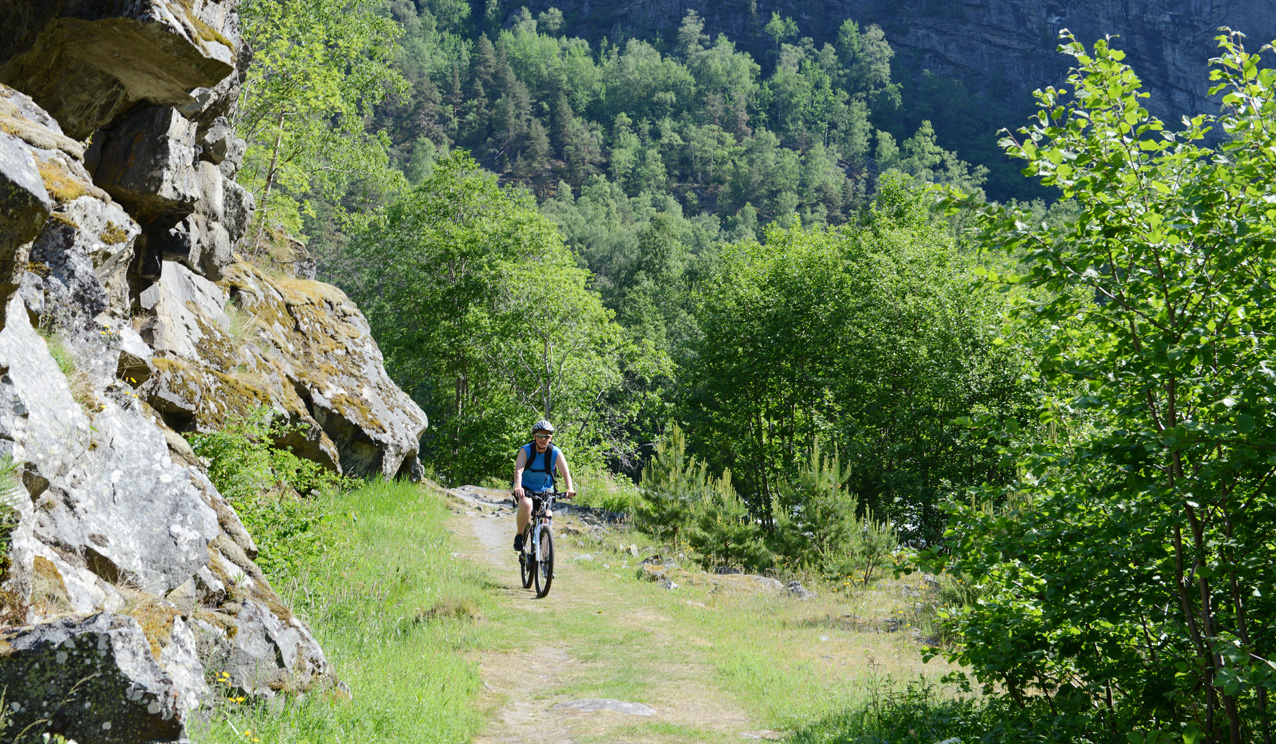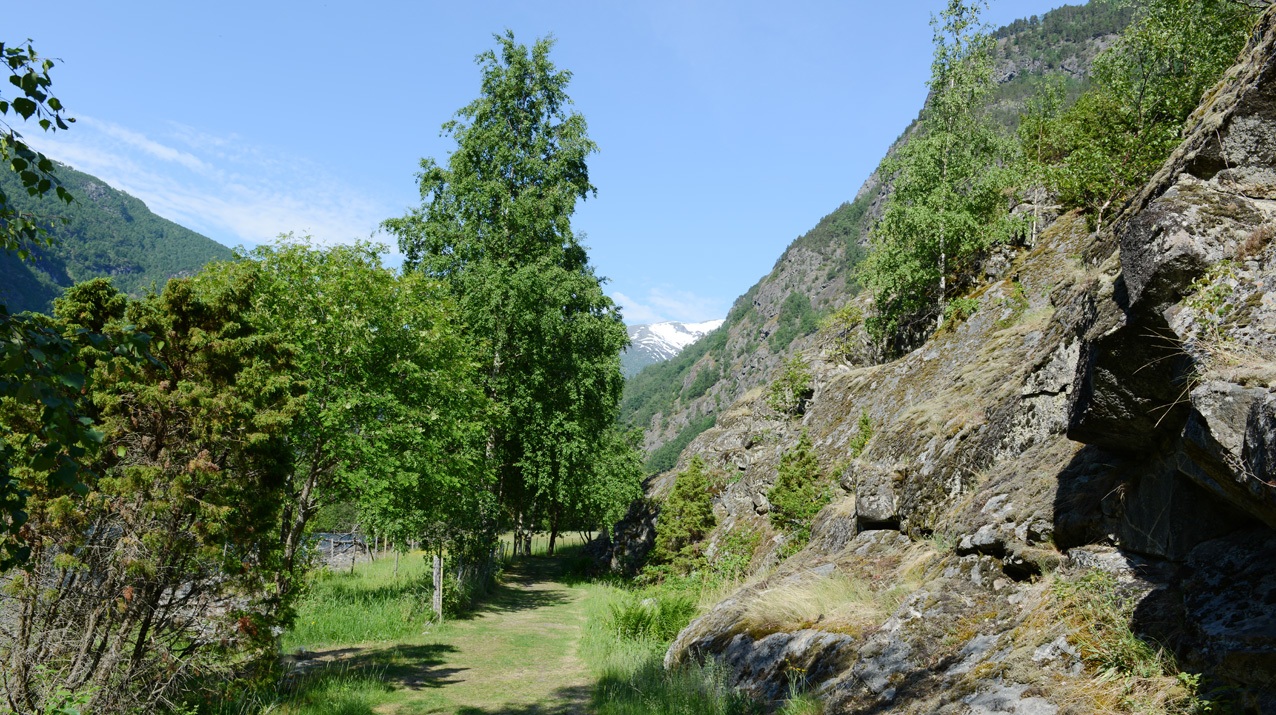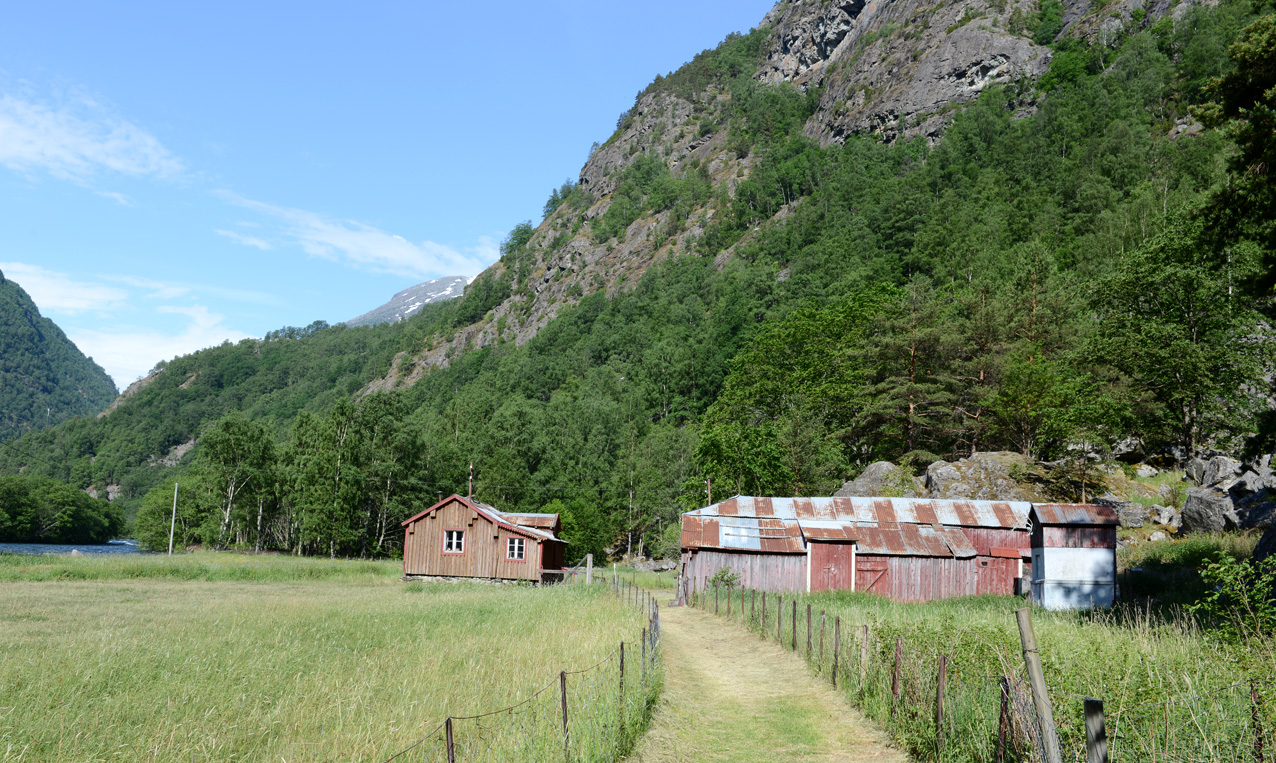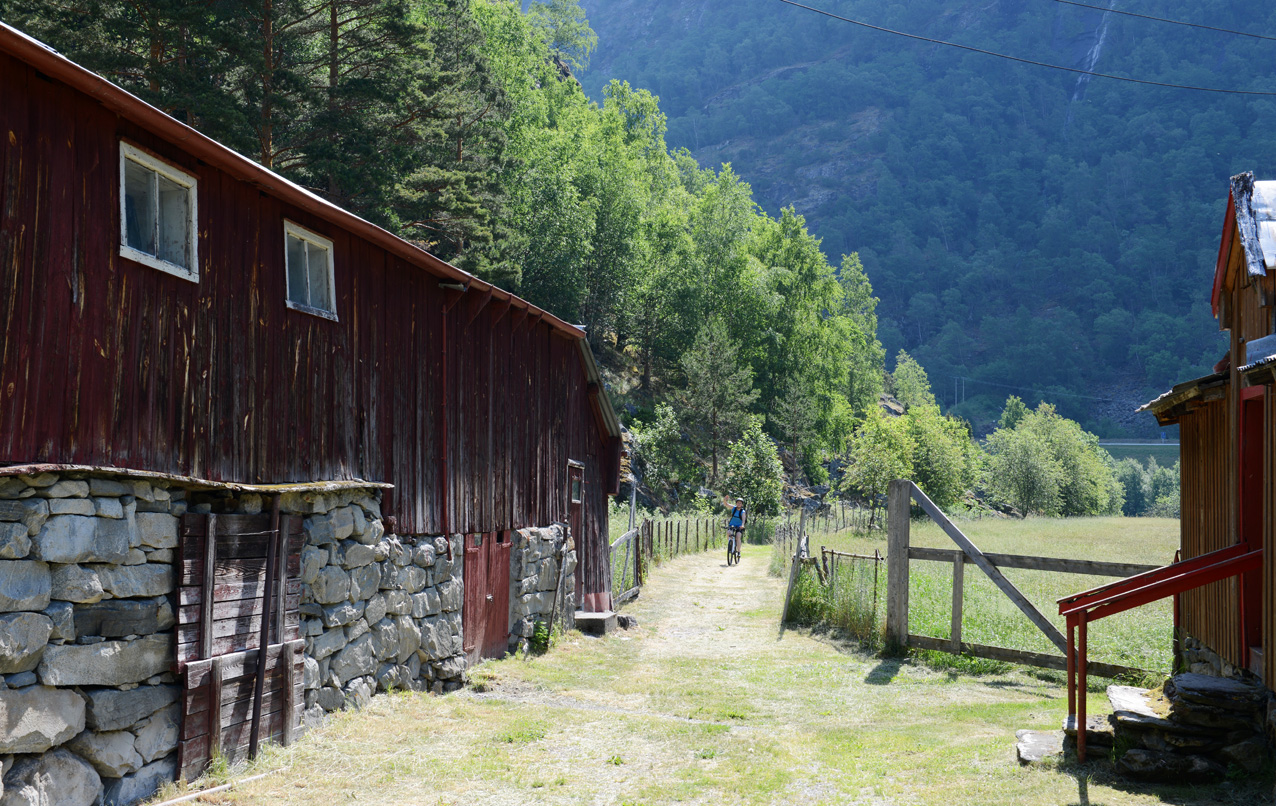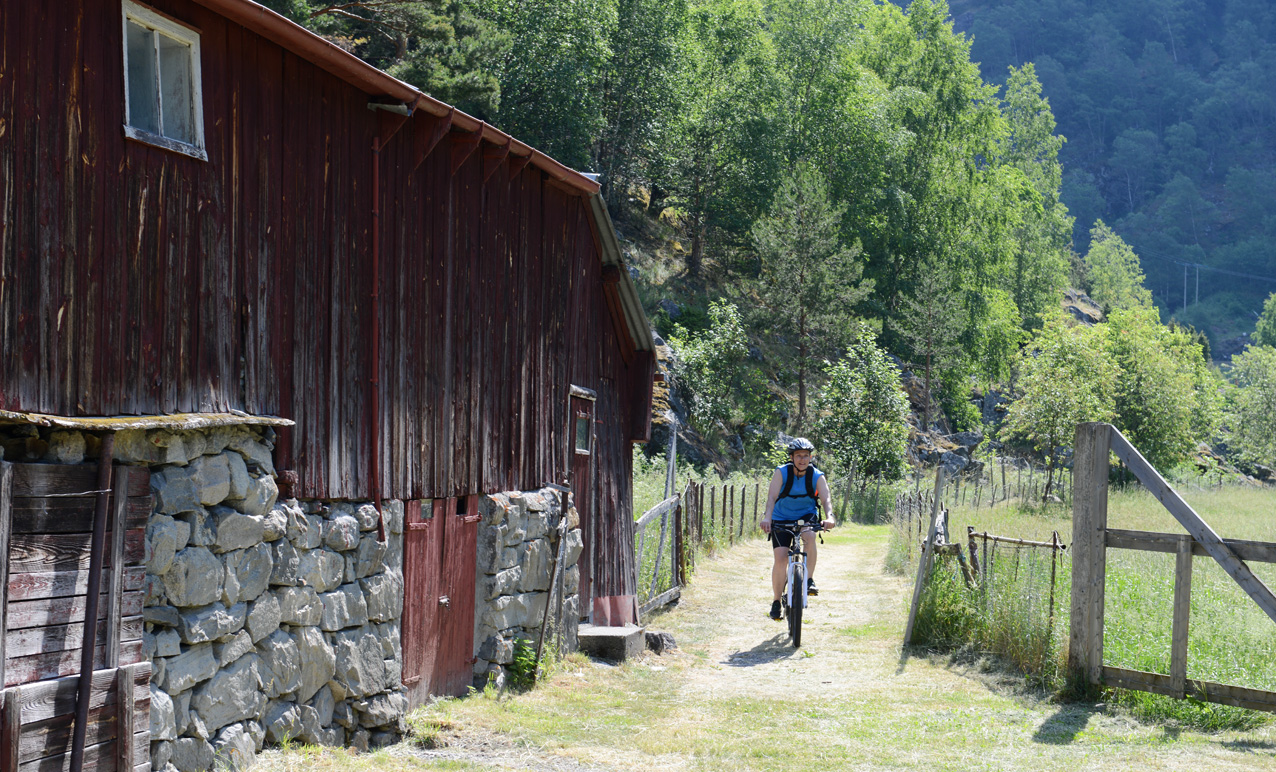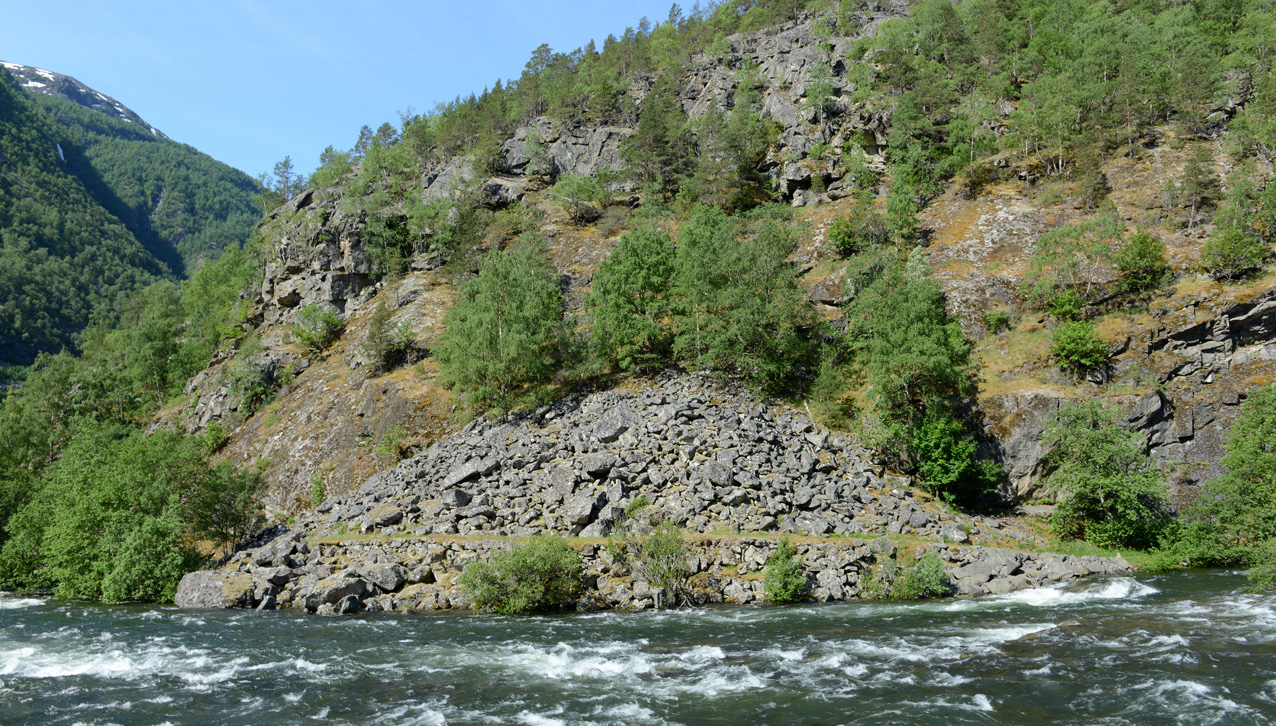 Now we are heading back in direction of our car.
The road we are on now is also considered a historic route.
It used to be a part of the main road Oslo to Bergen. Today's main road goes in a tunnel next to this road.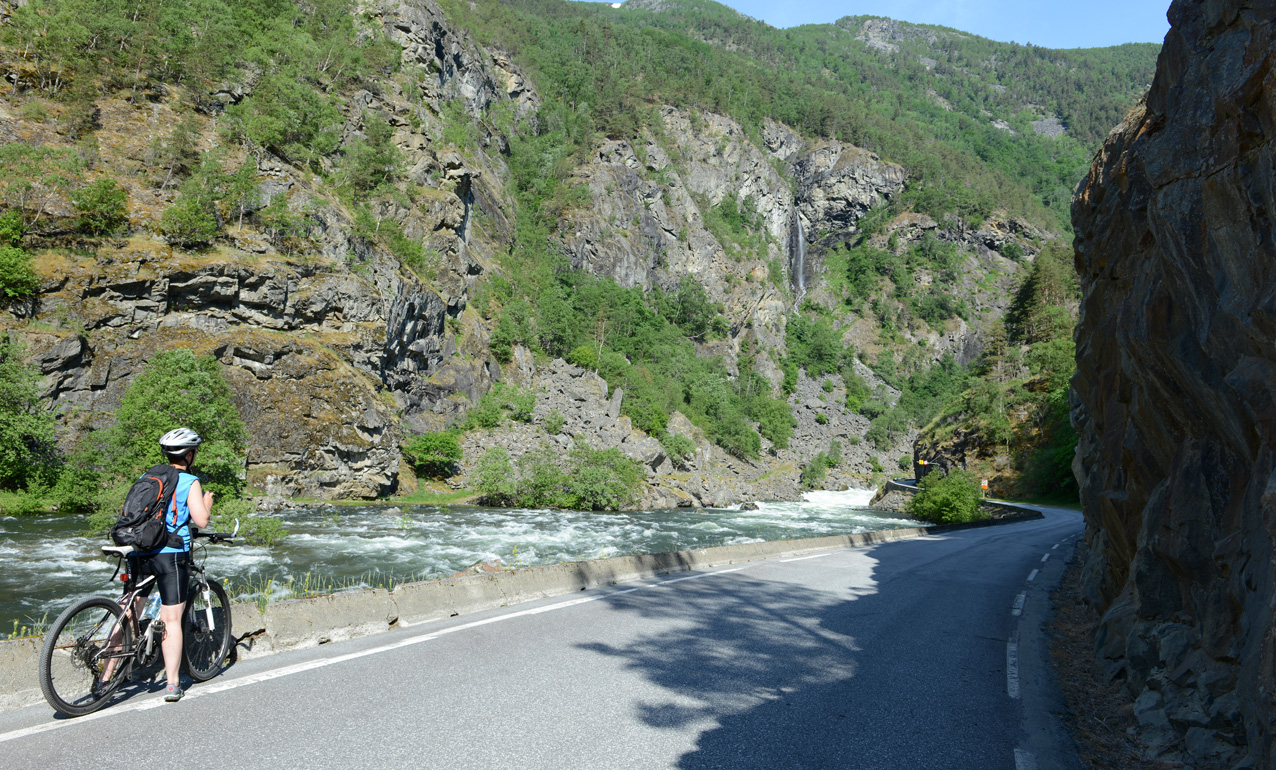 So the road on the other side of the river is the one we came down.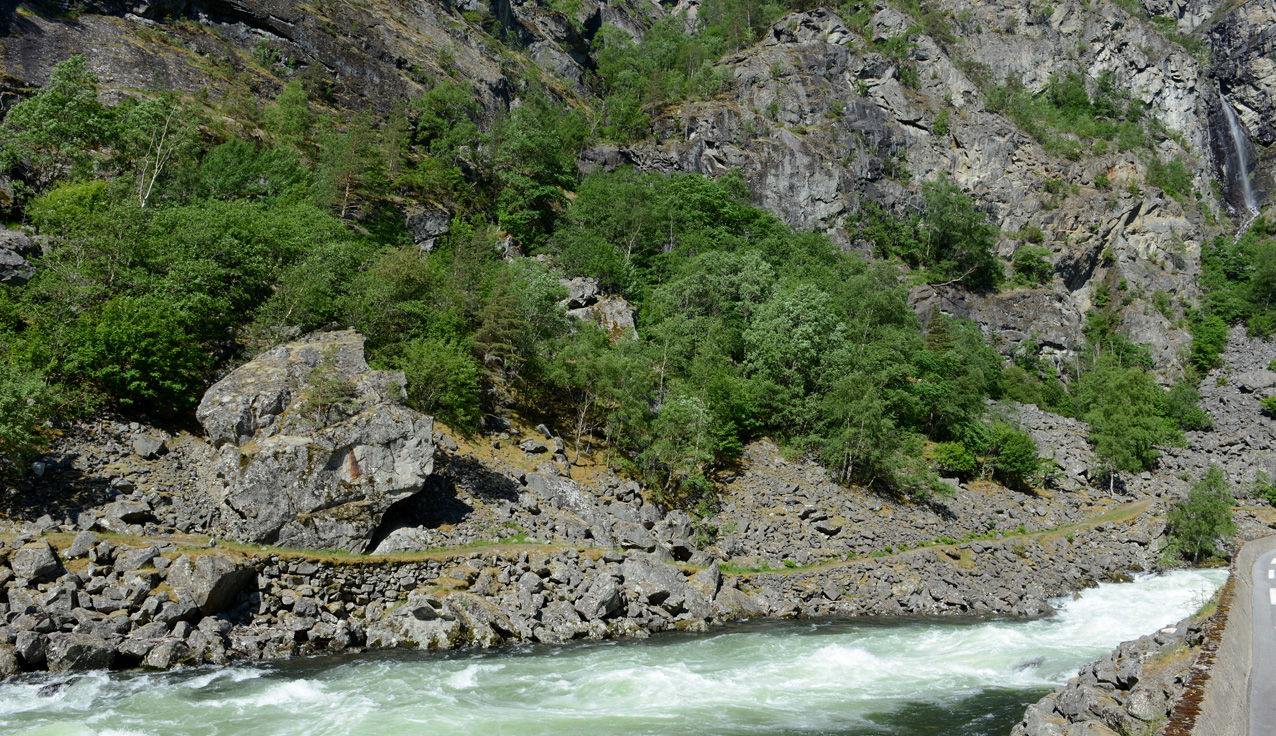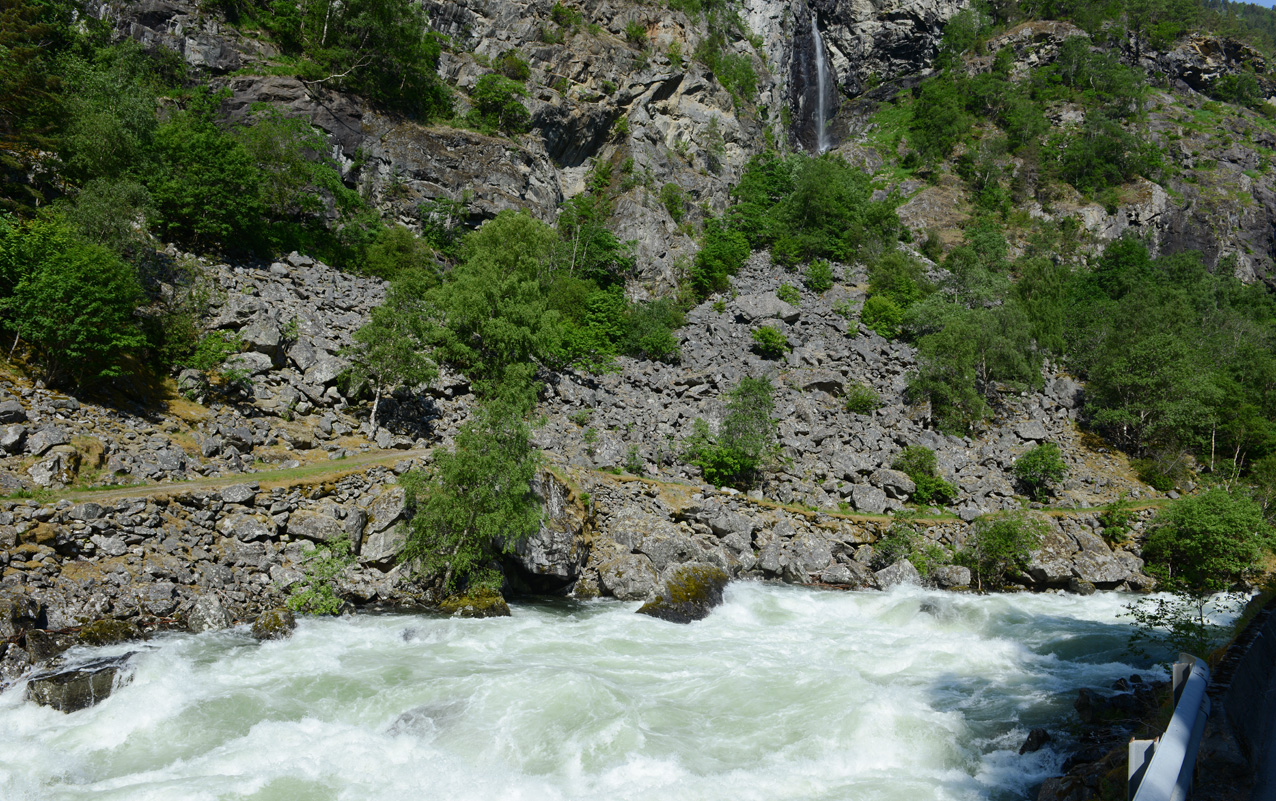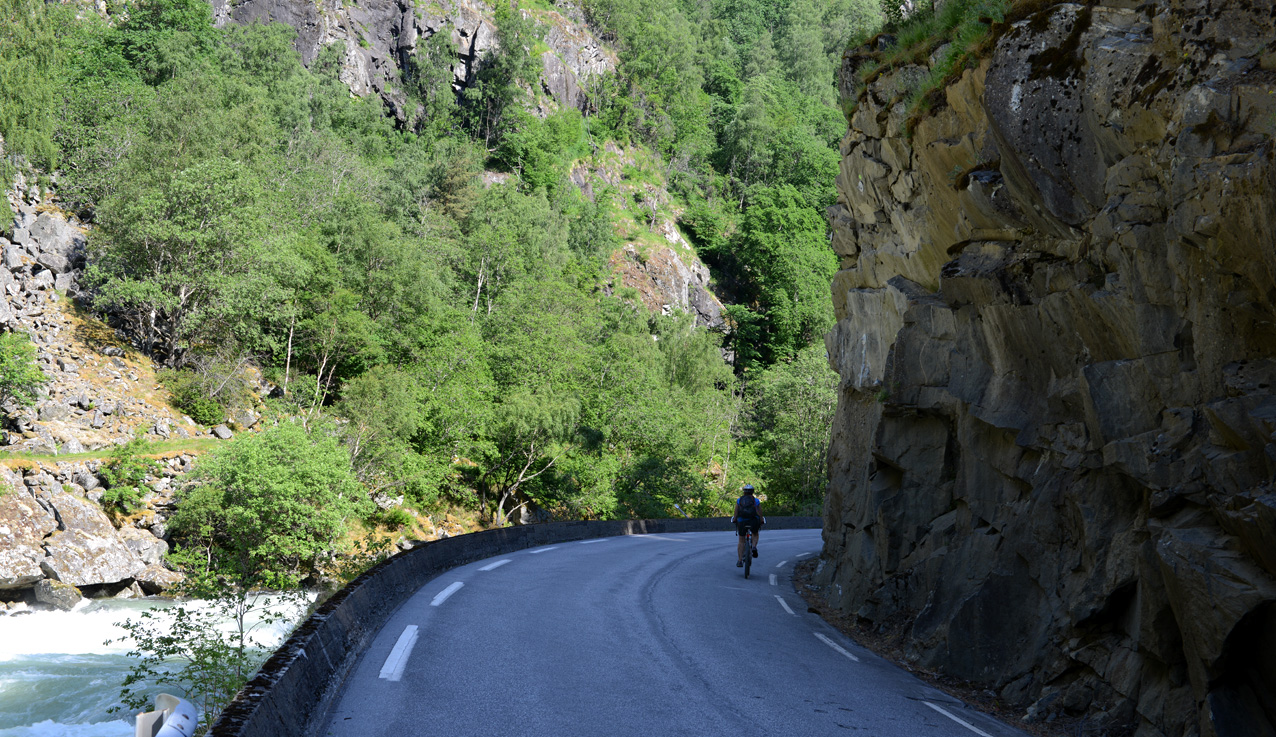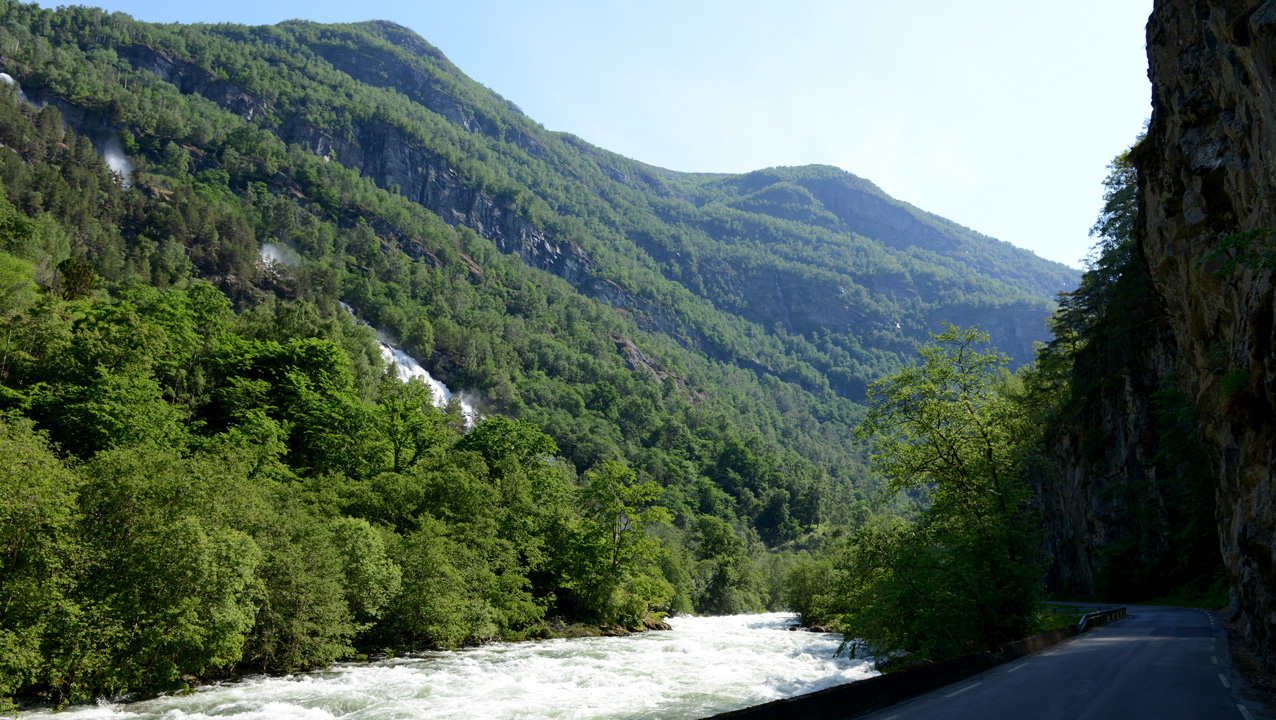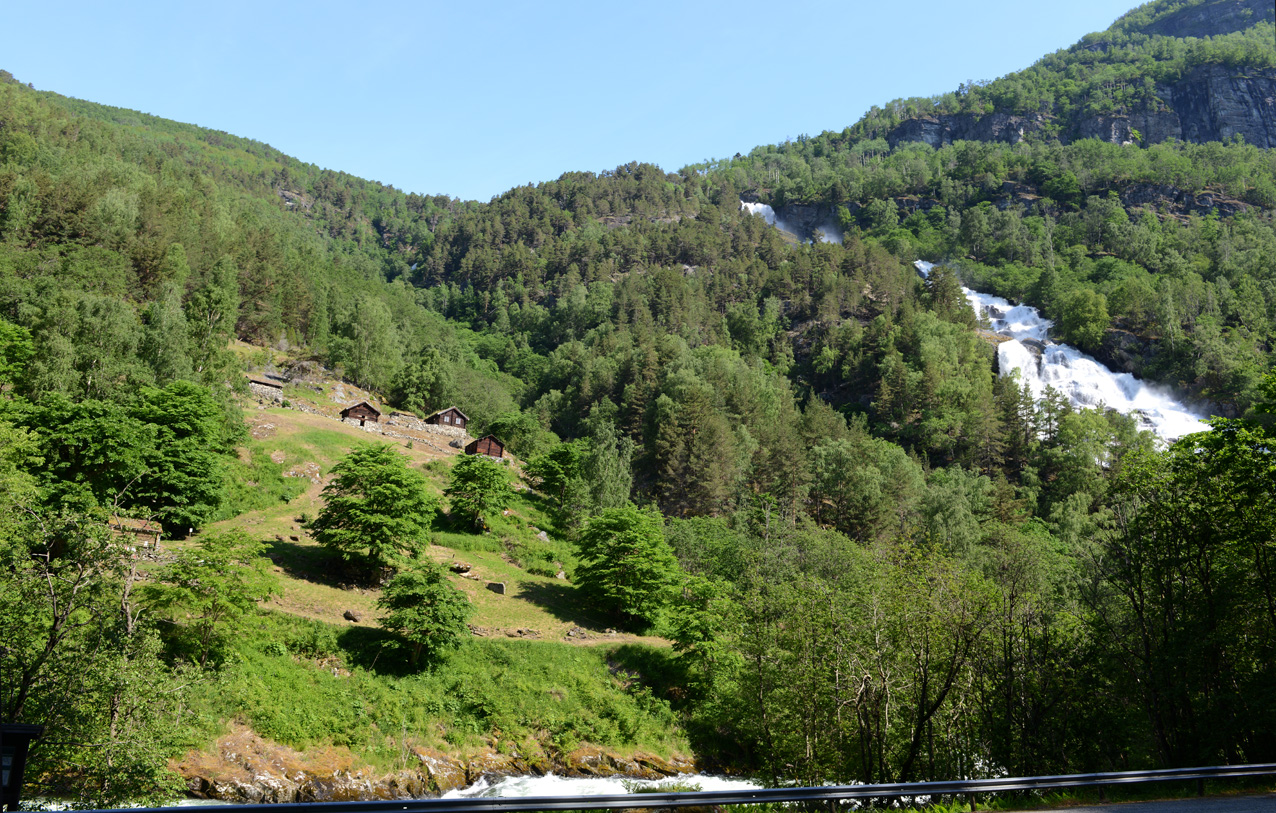 This is the waterfall with the bridge and the rainbow.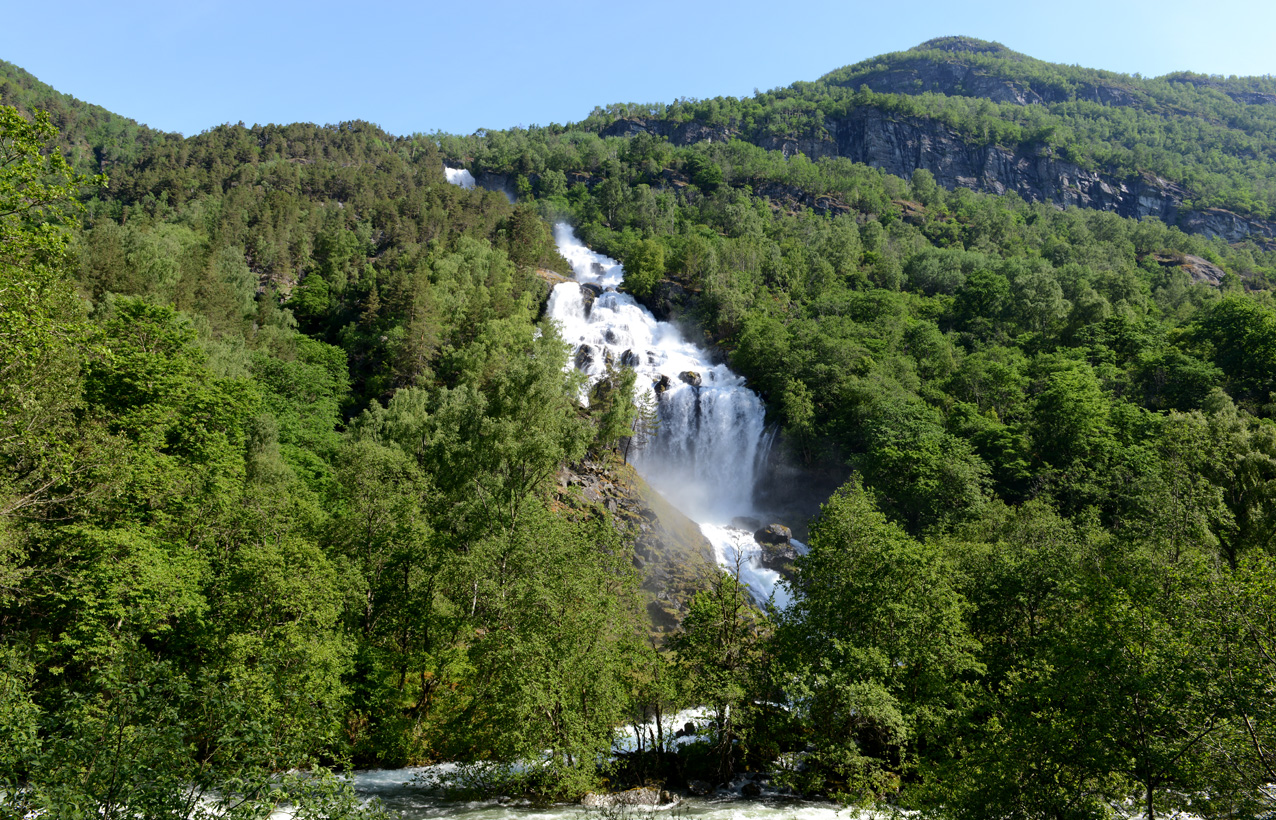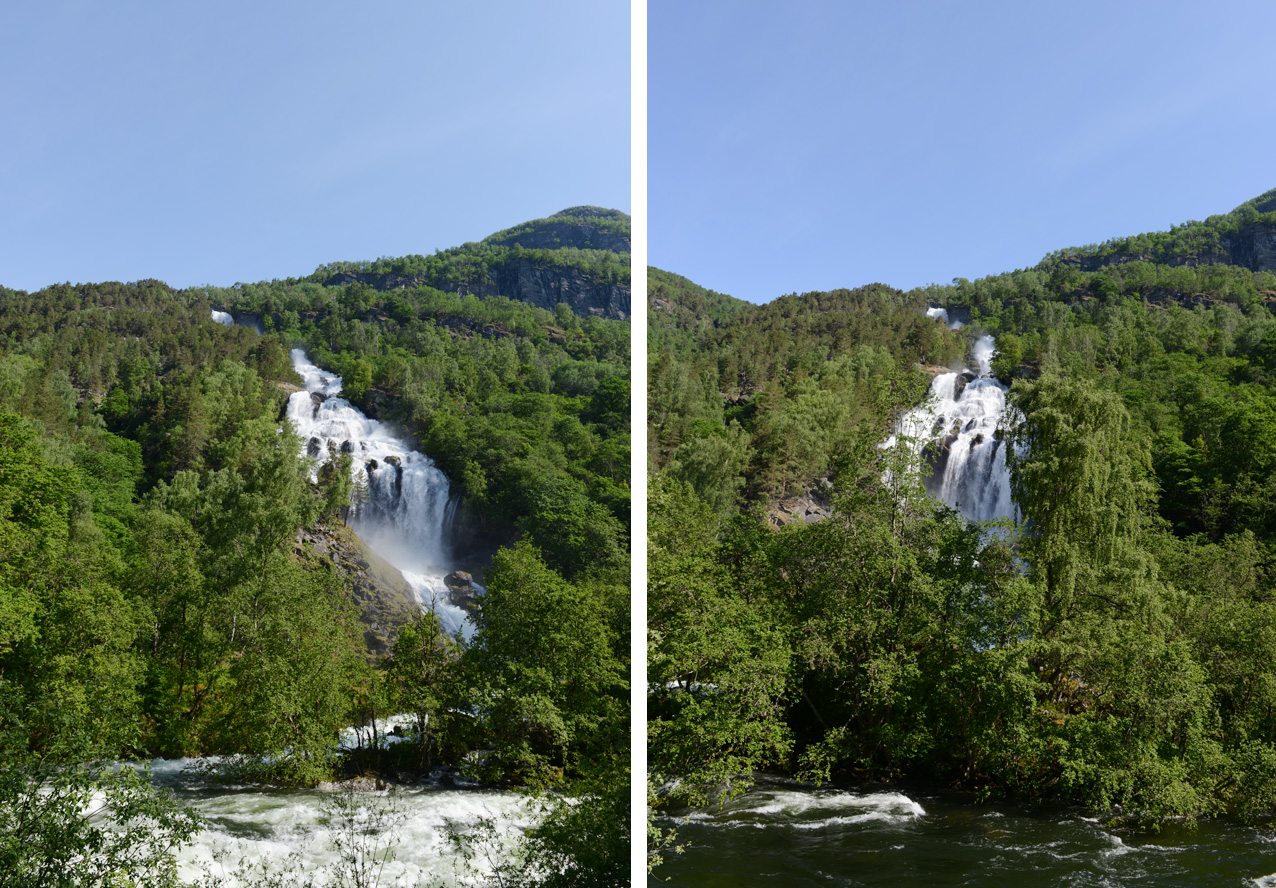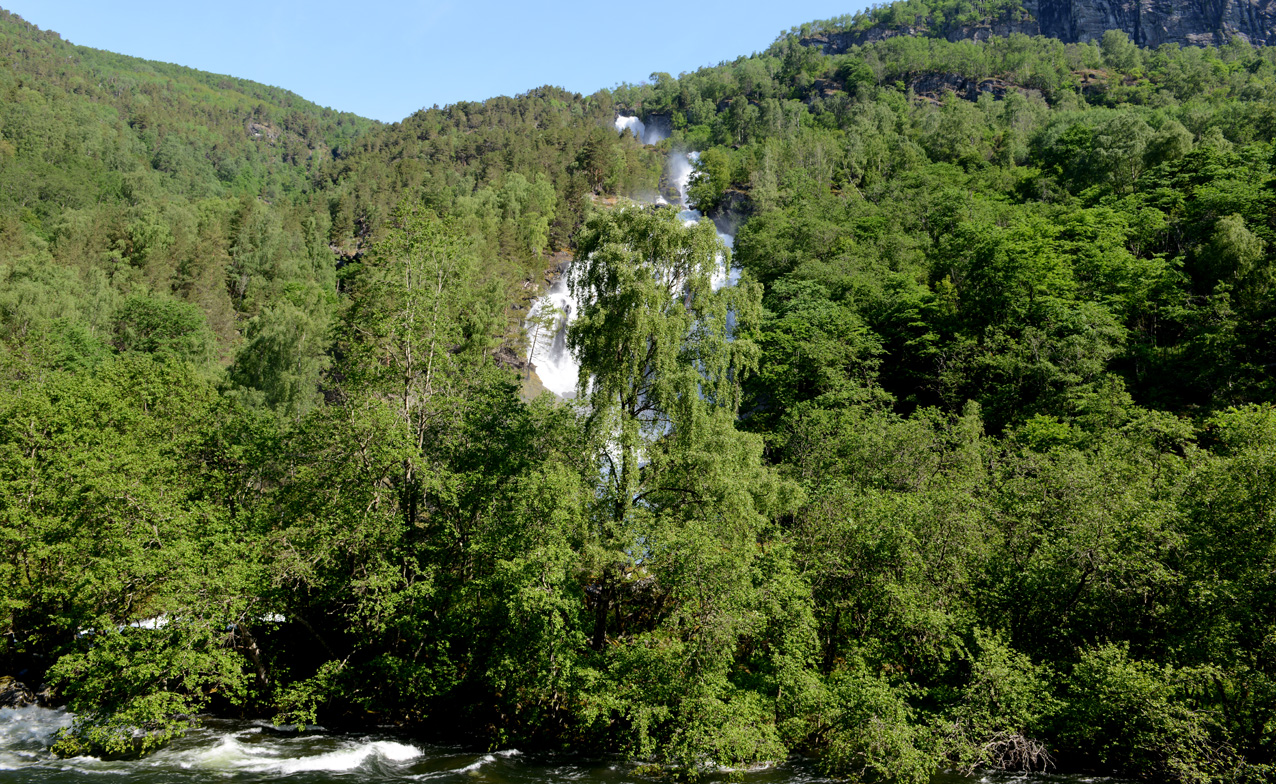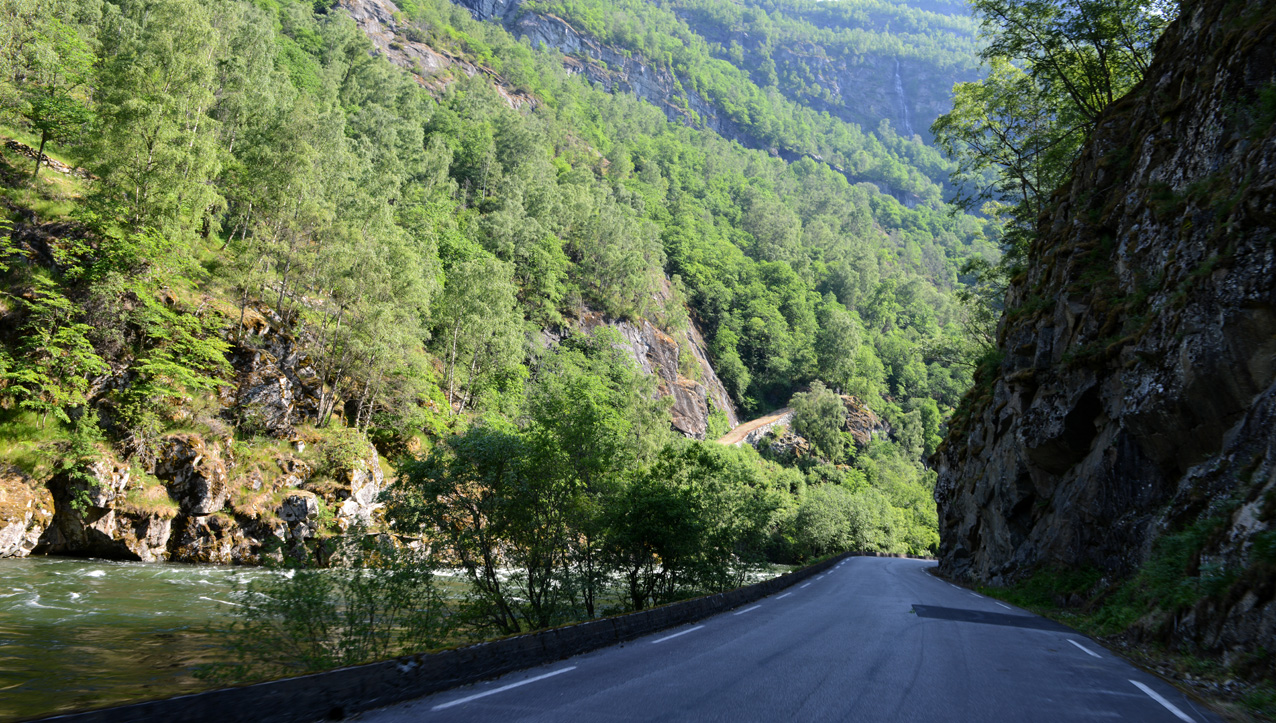 Fishing "path/platform".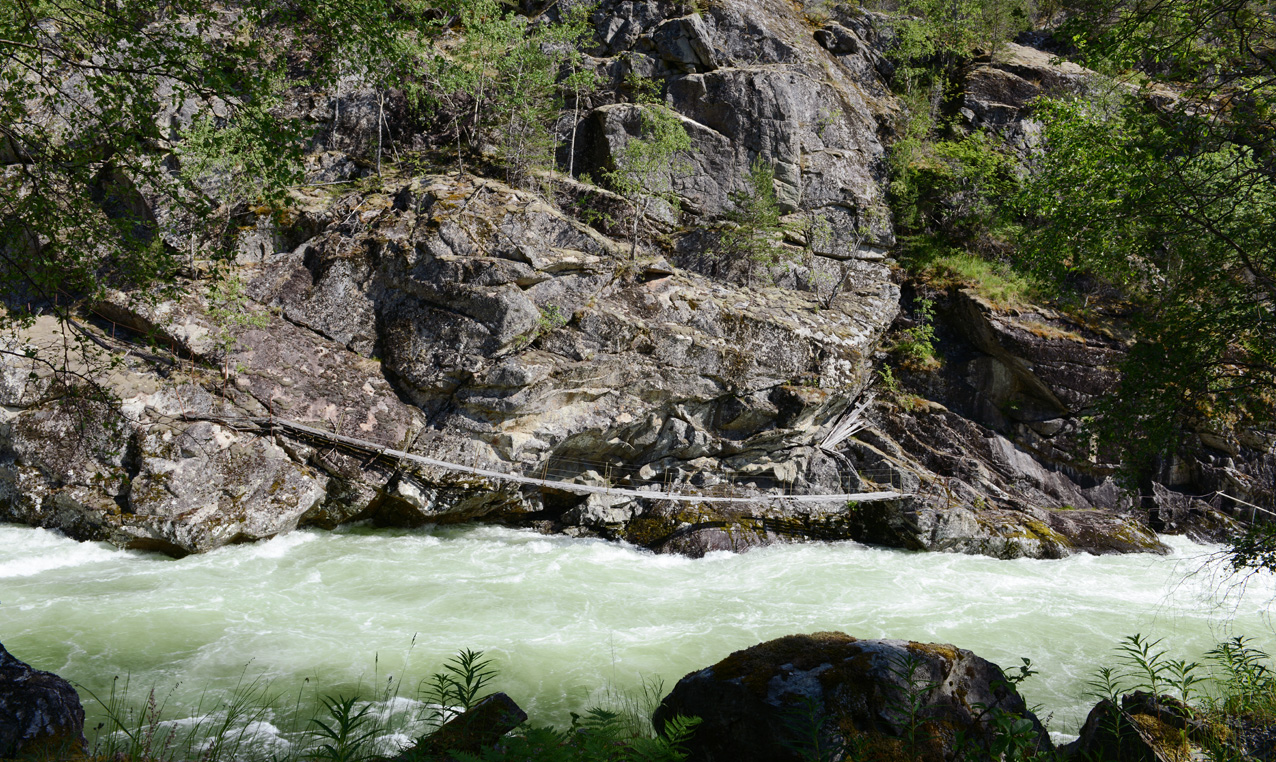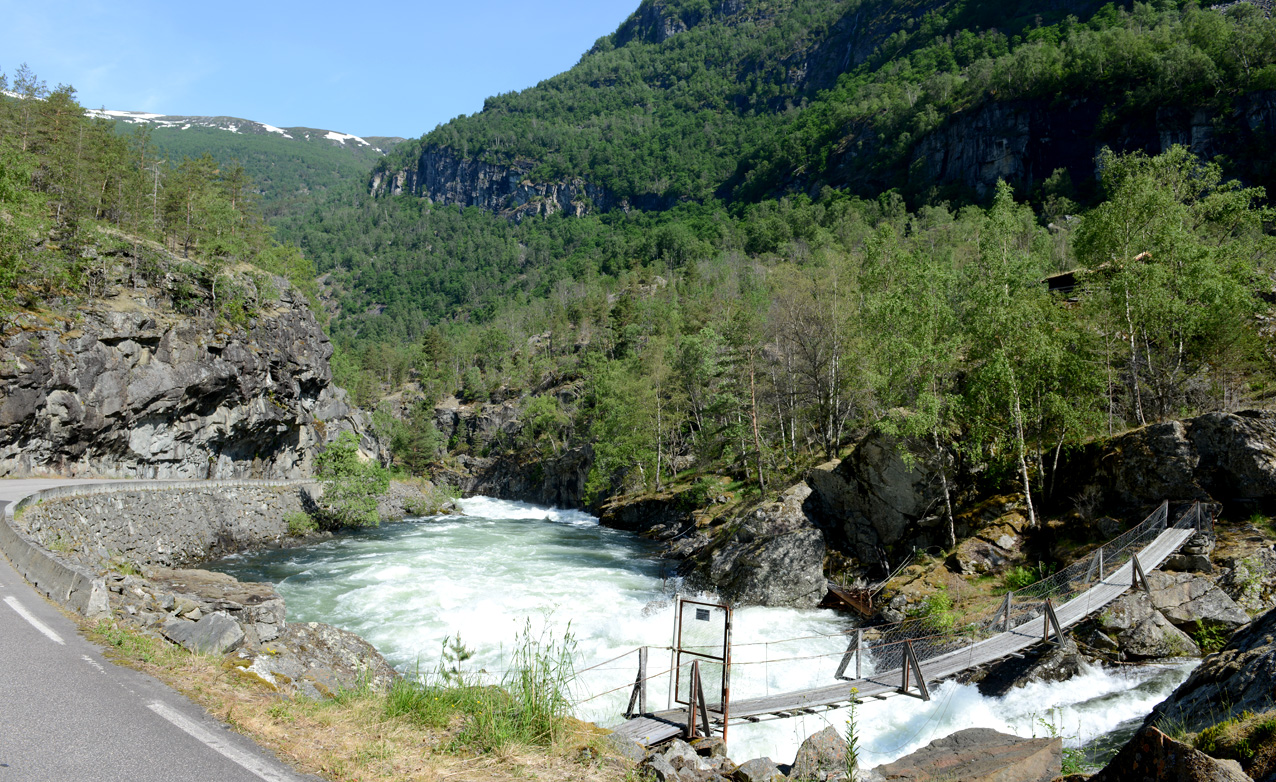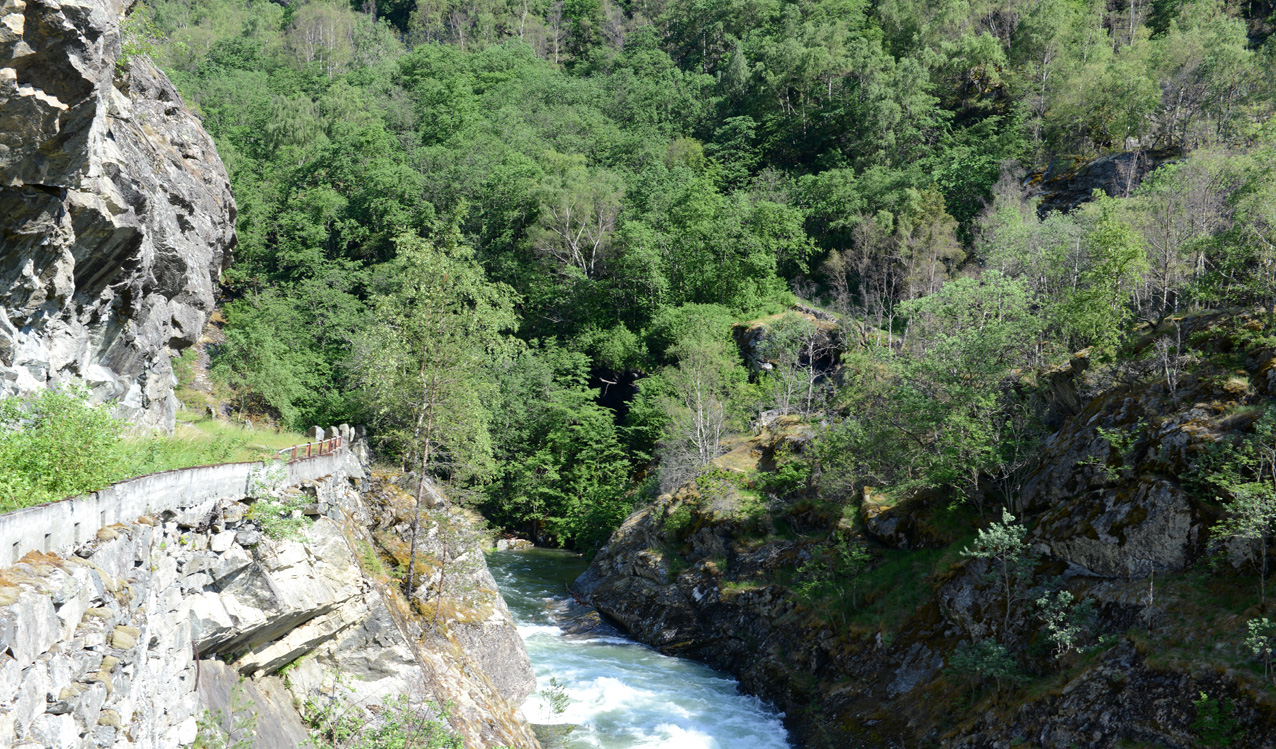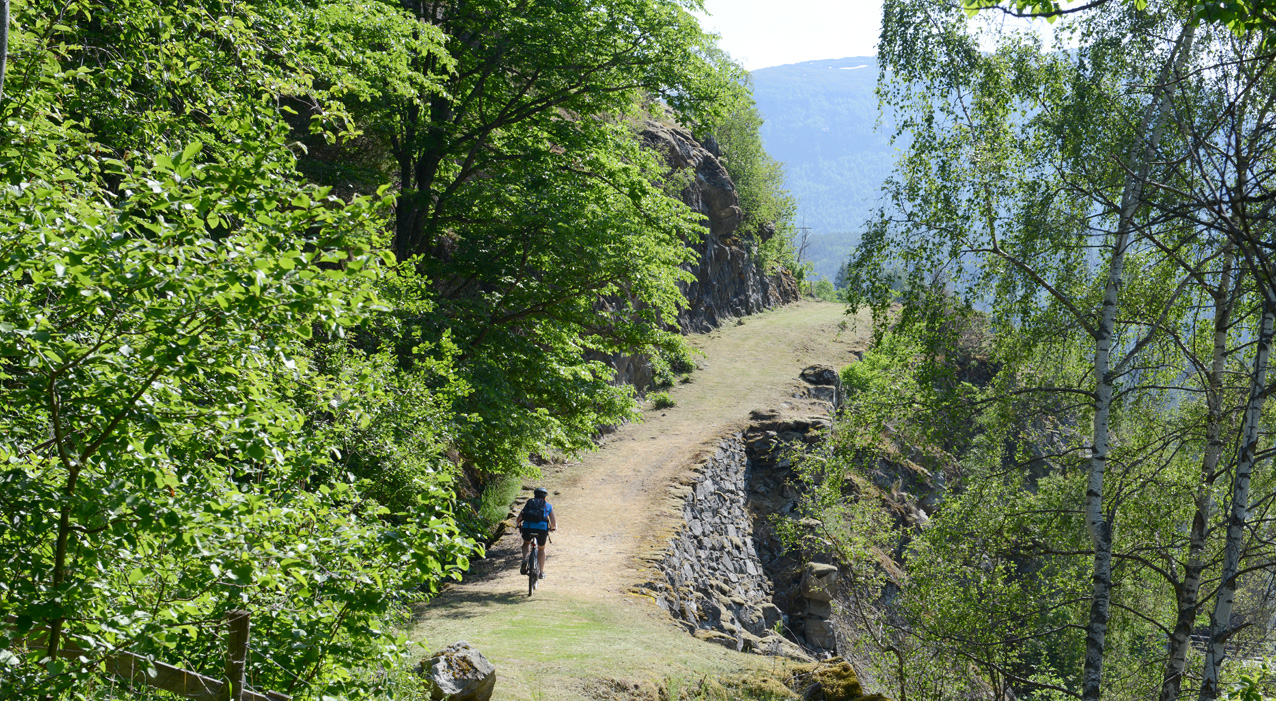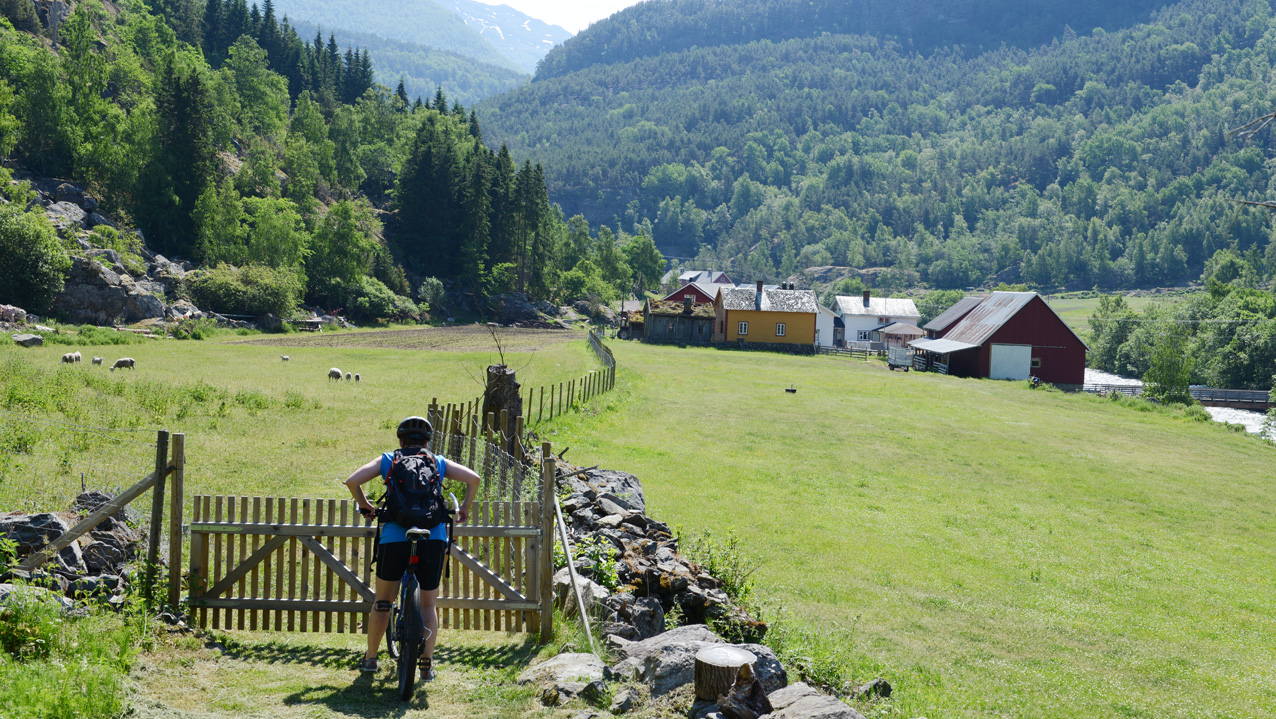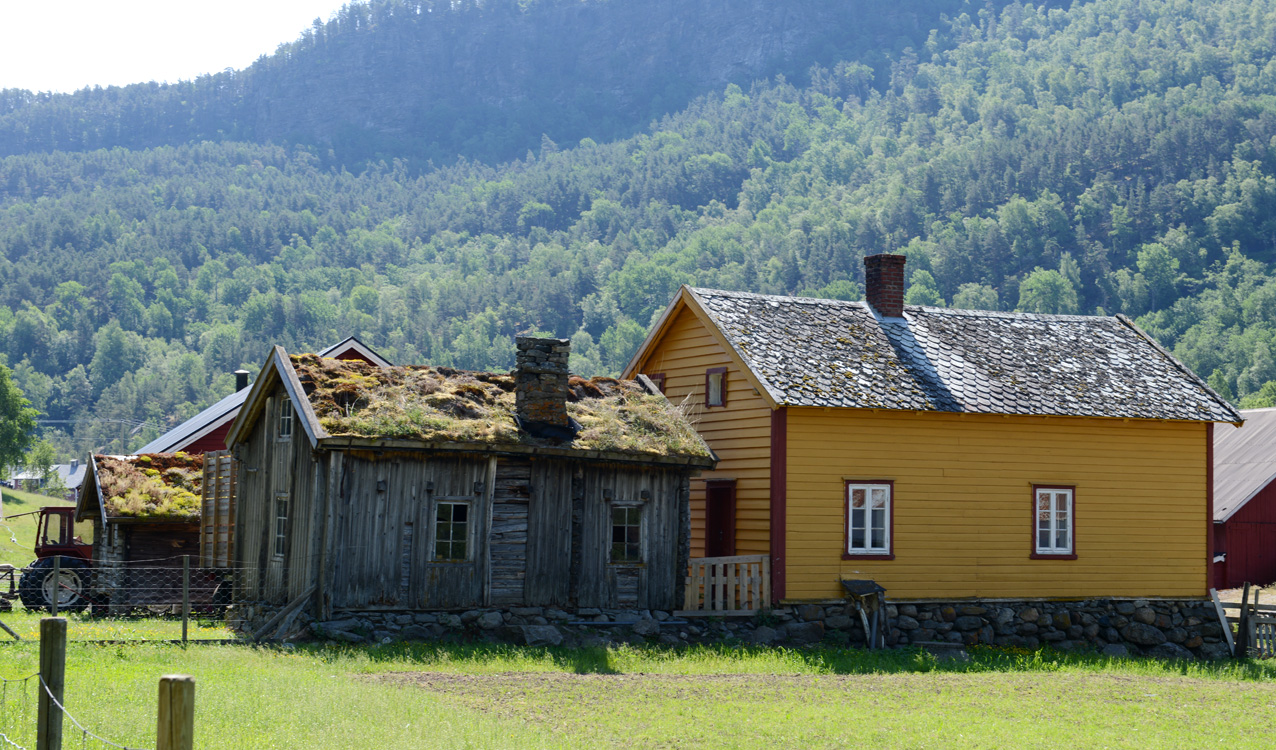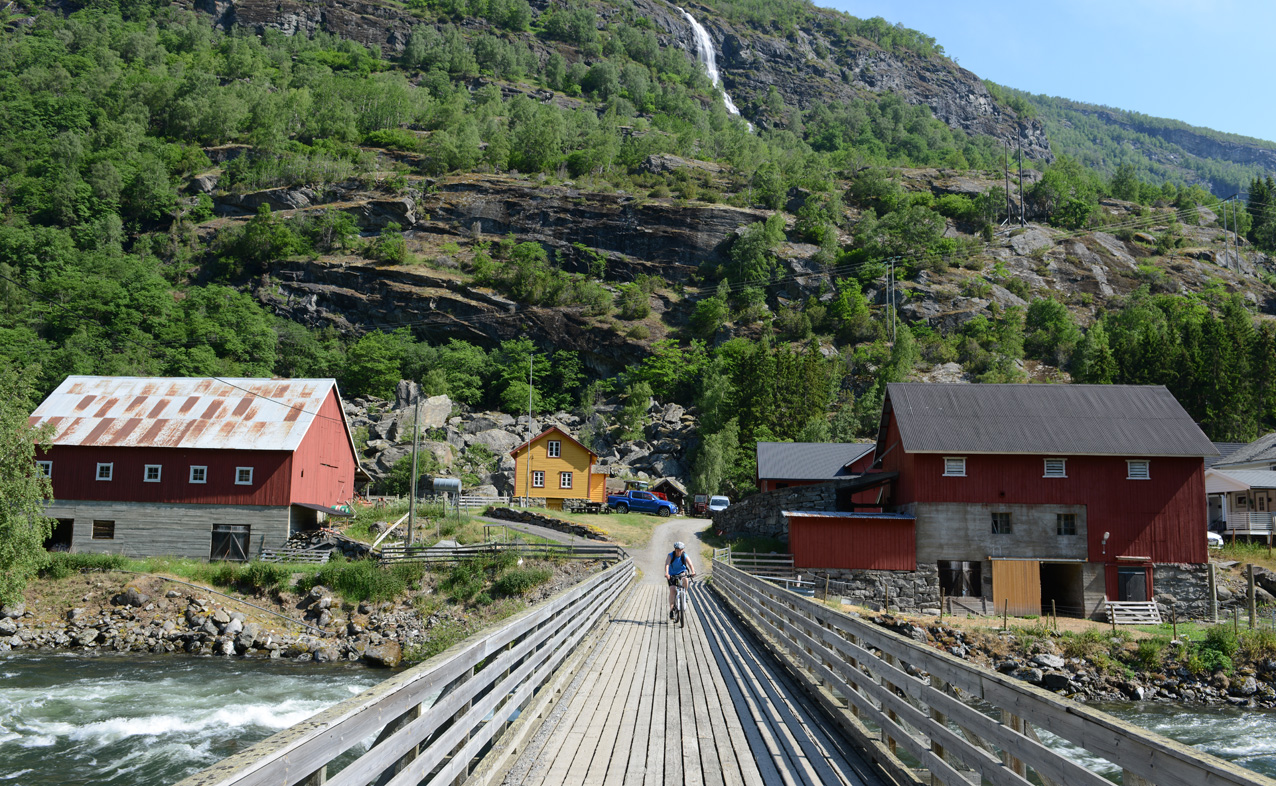 ---
---