Flying Fortress B-17C wreck - Byglandsfjord, Setesdal - Norway
Photos by Hans Tore Tangerud

Four B-17C bombers was on a raid against german ships in Oslo.
One plane crashed in the North Sea on their way to Oslo, Norway.
One turned around 140 kilometers from Oslo and got back home safely.
Another returned to England heavily damaged. The last one was attacked by two
german Messerschmitt fighters and crashed in Songedalslia on the western side of the Byglandsfjord.
Of the five English and two Canadian crew none survived. All of them are buried at Bygland cemetery.
(90.Squadron RAF WP-D/AN 525 "D-DOG")
This was the first B-17 (Flying Fortress) to be shot down in WWII. AN 525 D-DOG was based at Kinloss, Scotland.
Crew: F/O David A A Romans (RAF) - P/O Frank Gordon Hart (RAF) - Sgt. John Brown (RAF)
Sgt. Peter Barnard Corbett (RAF) - Sgt. Robert Henry Beattie(RAF) - Sgt. Walter George Honey(RAF) - Sgt. Henry Merrill (RCAF).
Their goal was "Admiral Sheer" who was in Oslo for repairs.
Plane was shot down by Jacobi and Steinicke of 13./JG.77 in their bf.109T-2. Based at Lista Airport - Norway.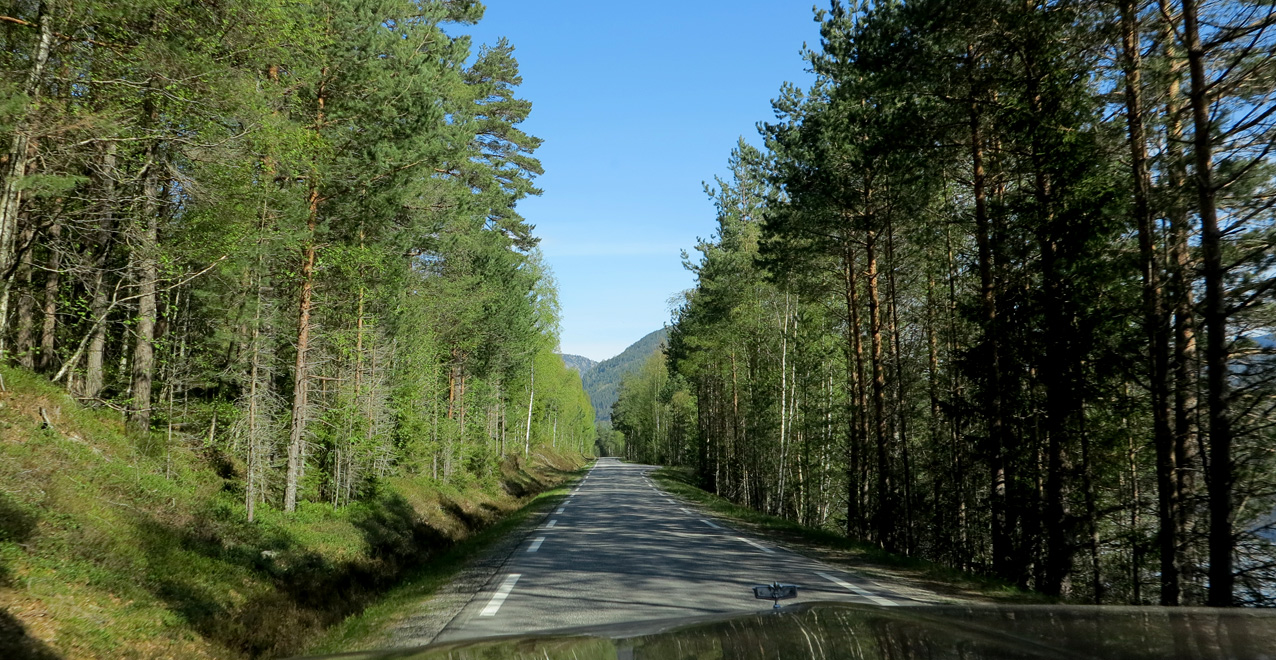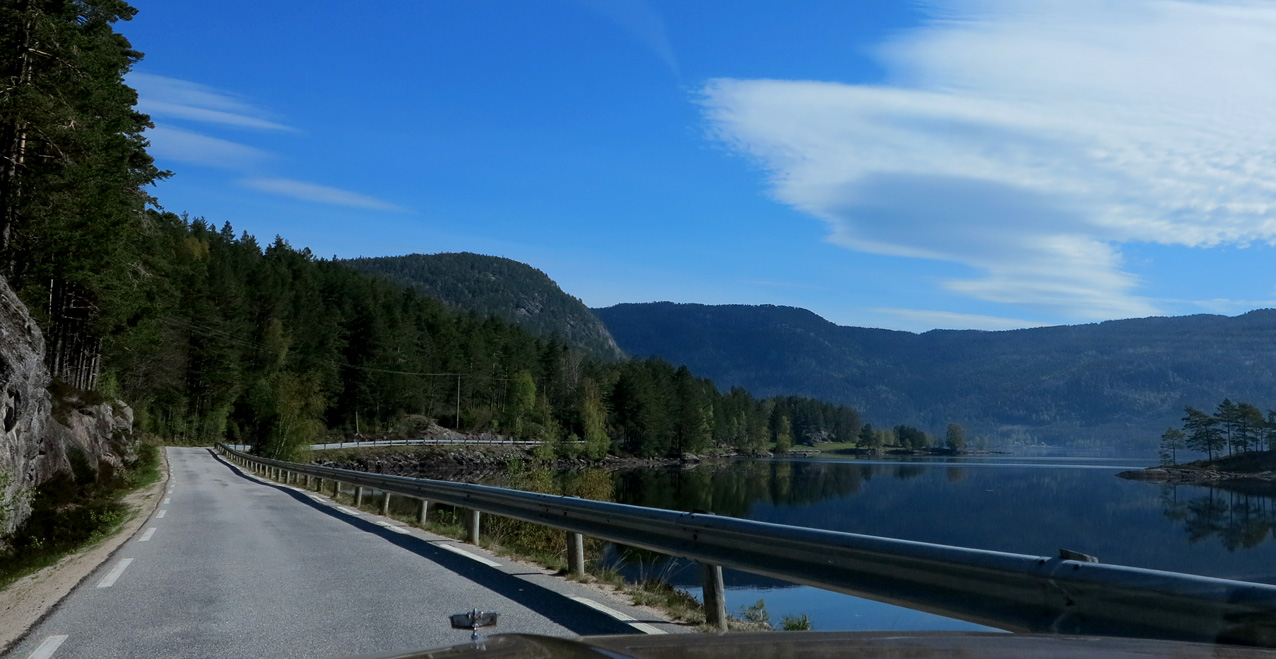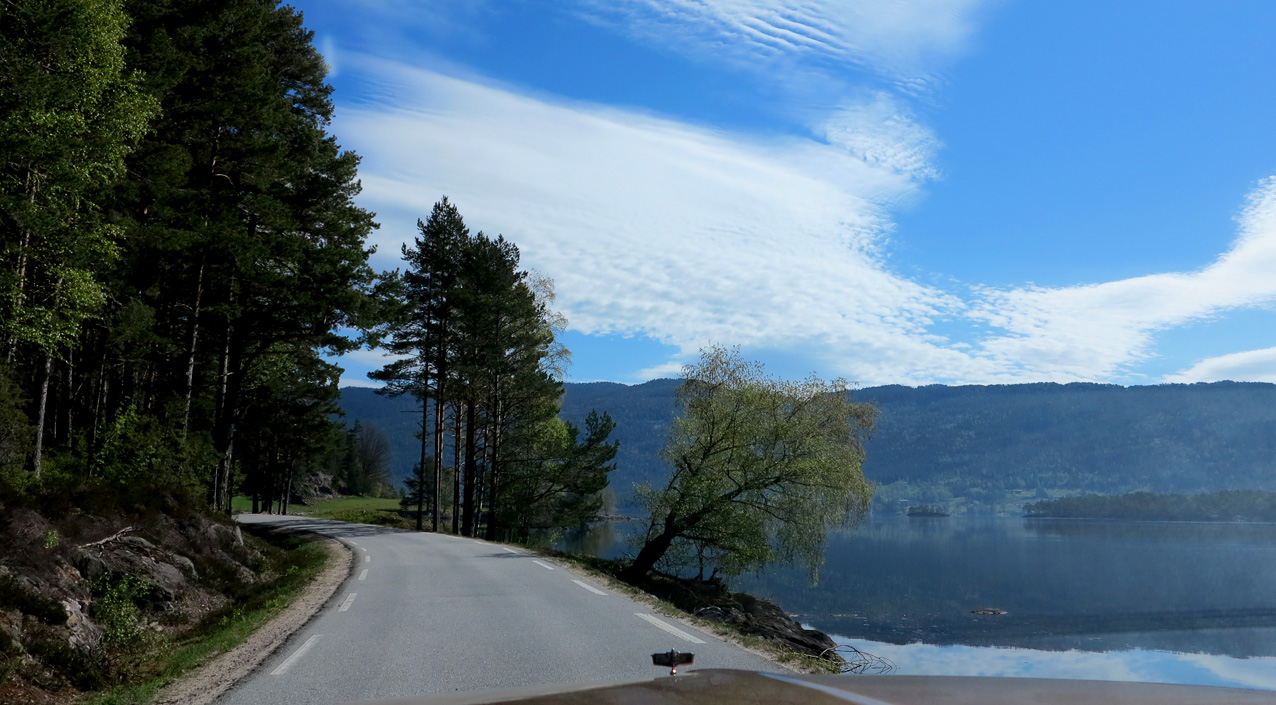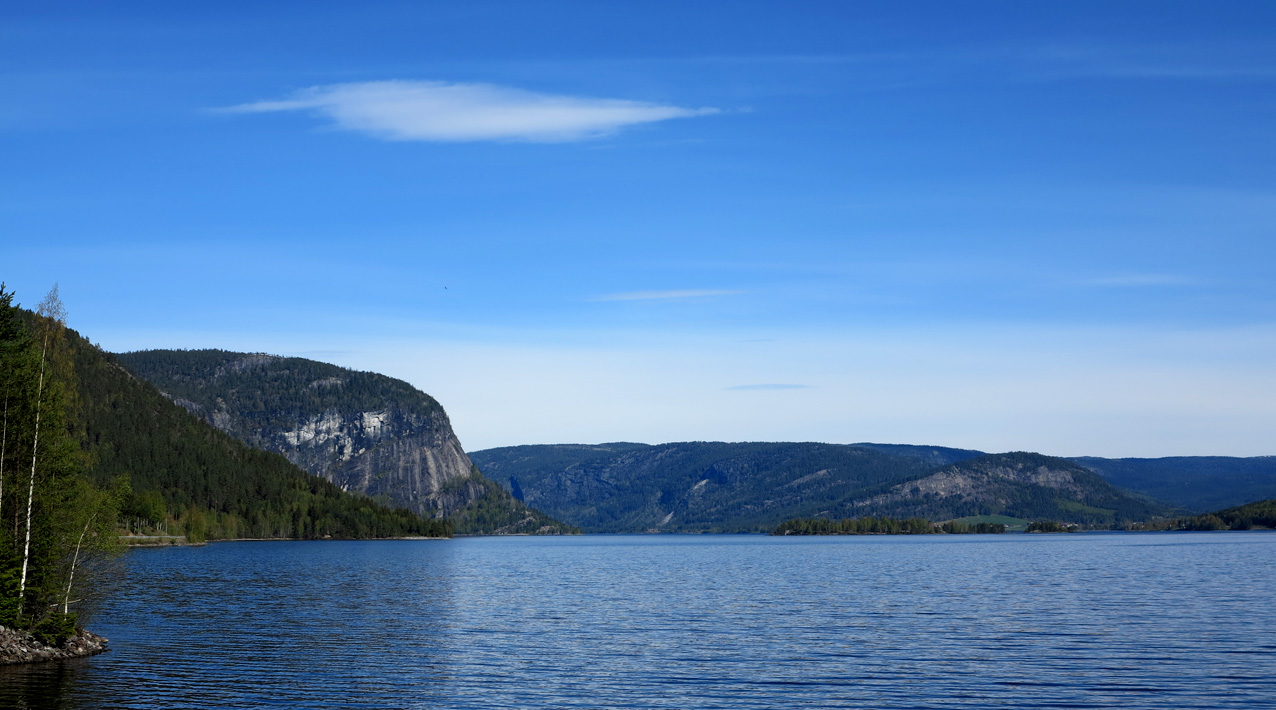 A few friends joined us on this hike/expedition.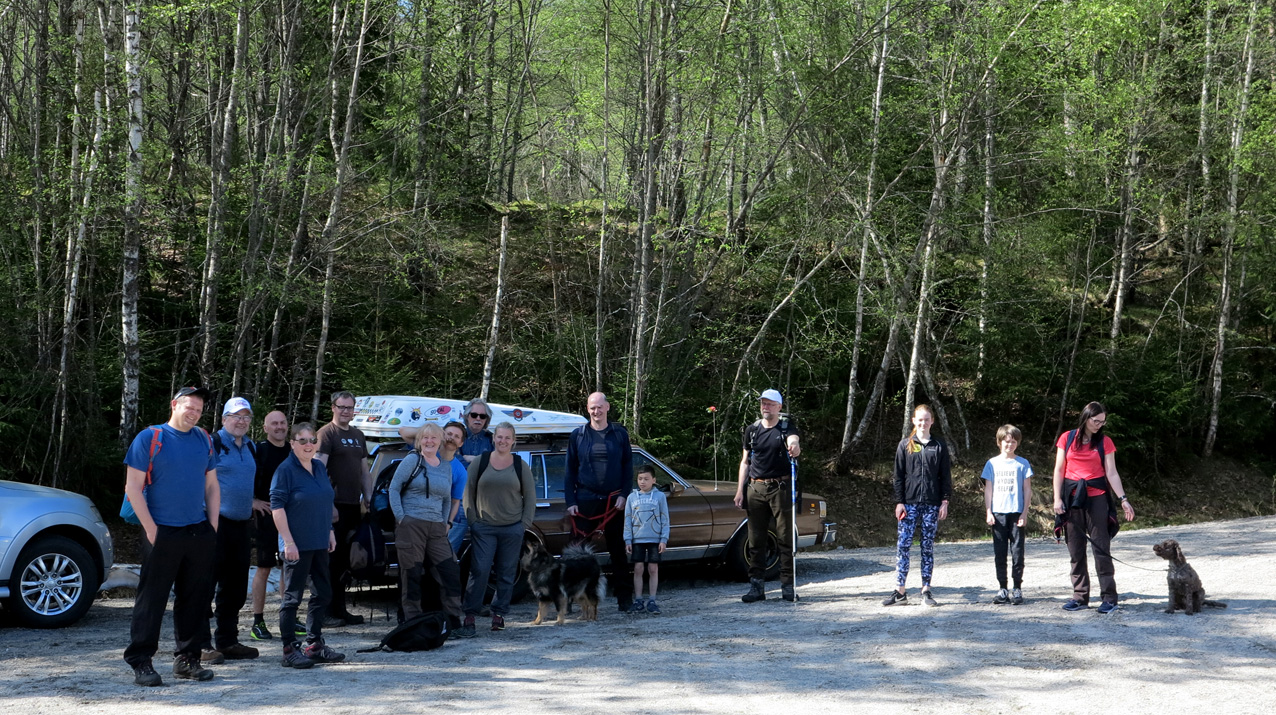 Takes about two hours to get to this location from Kristiansand.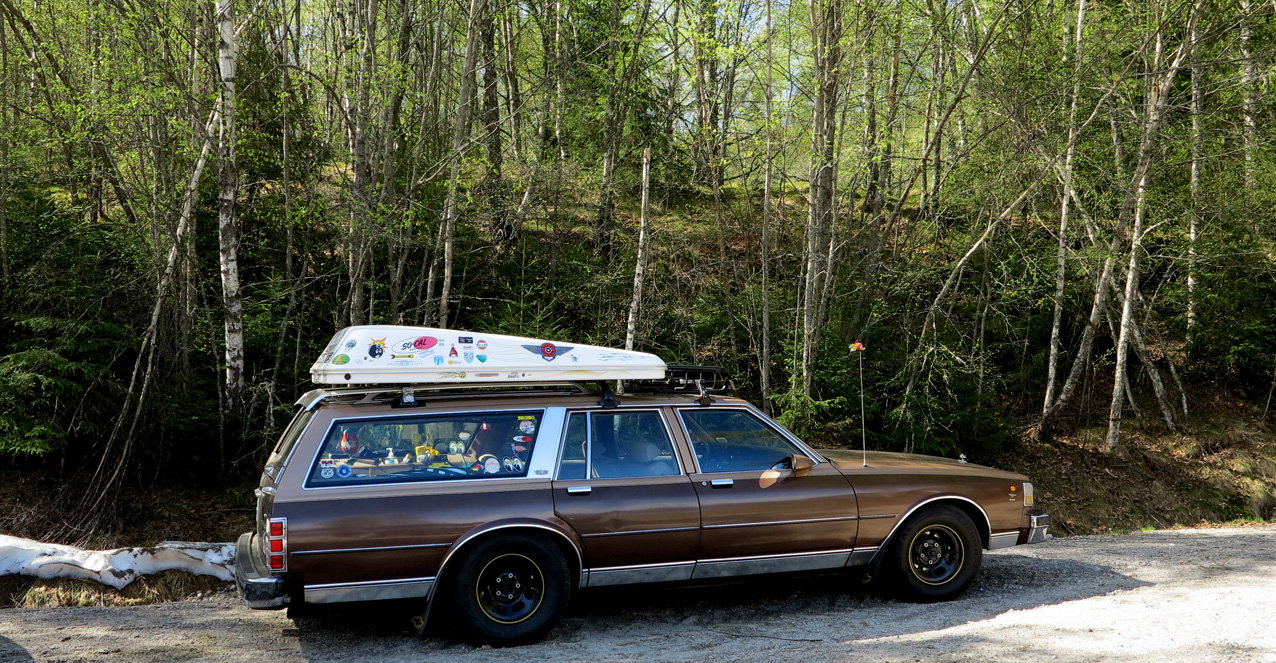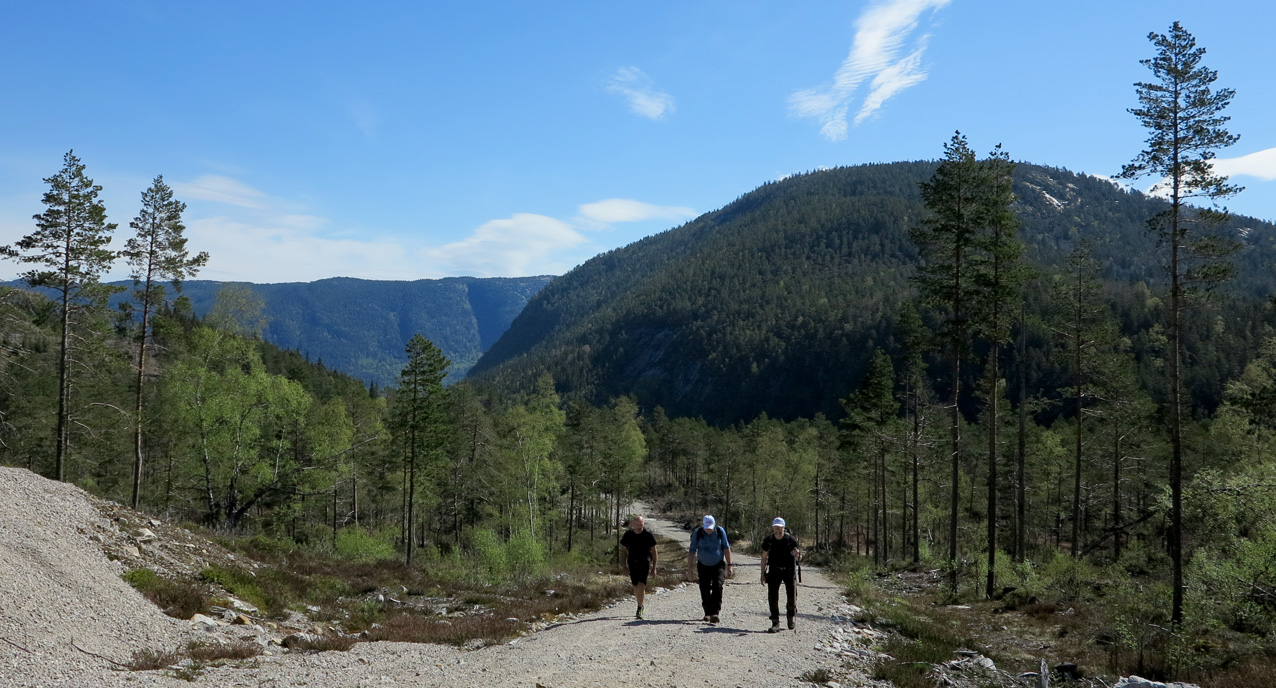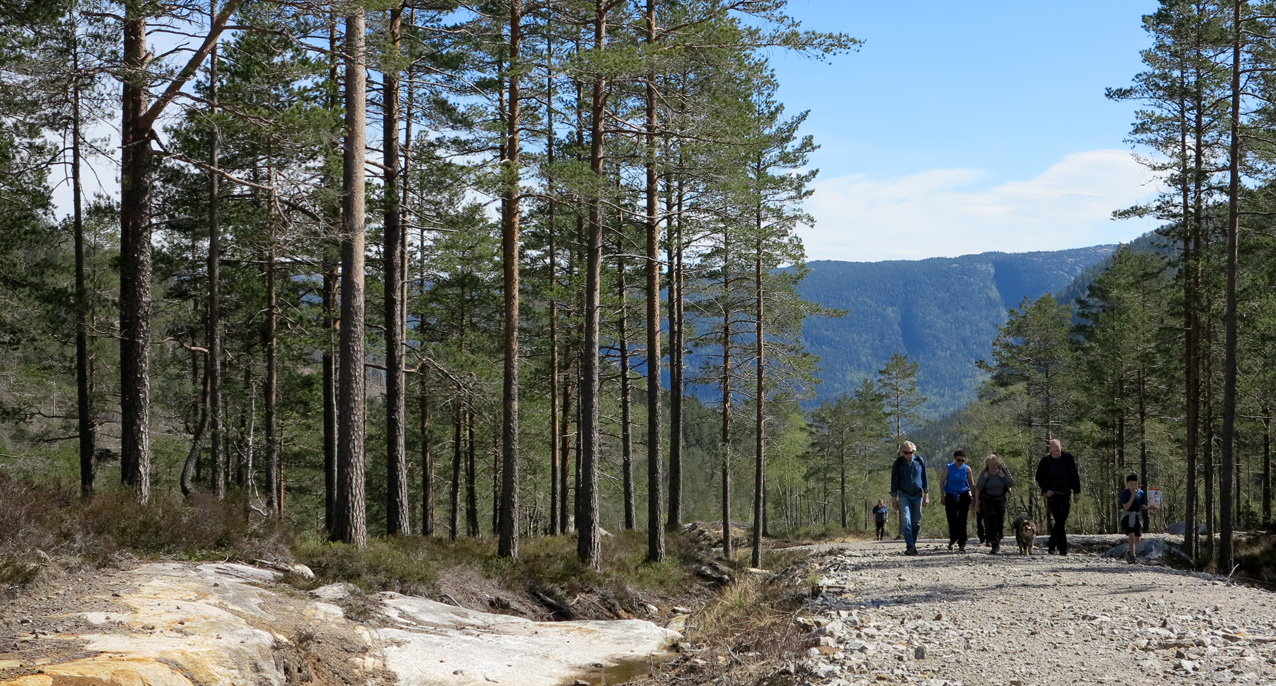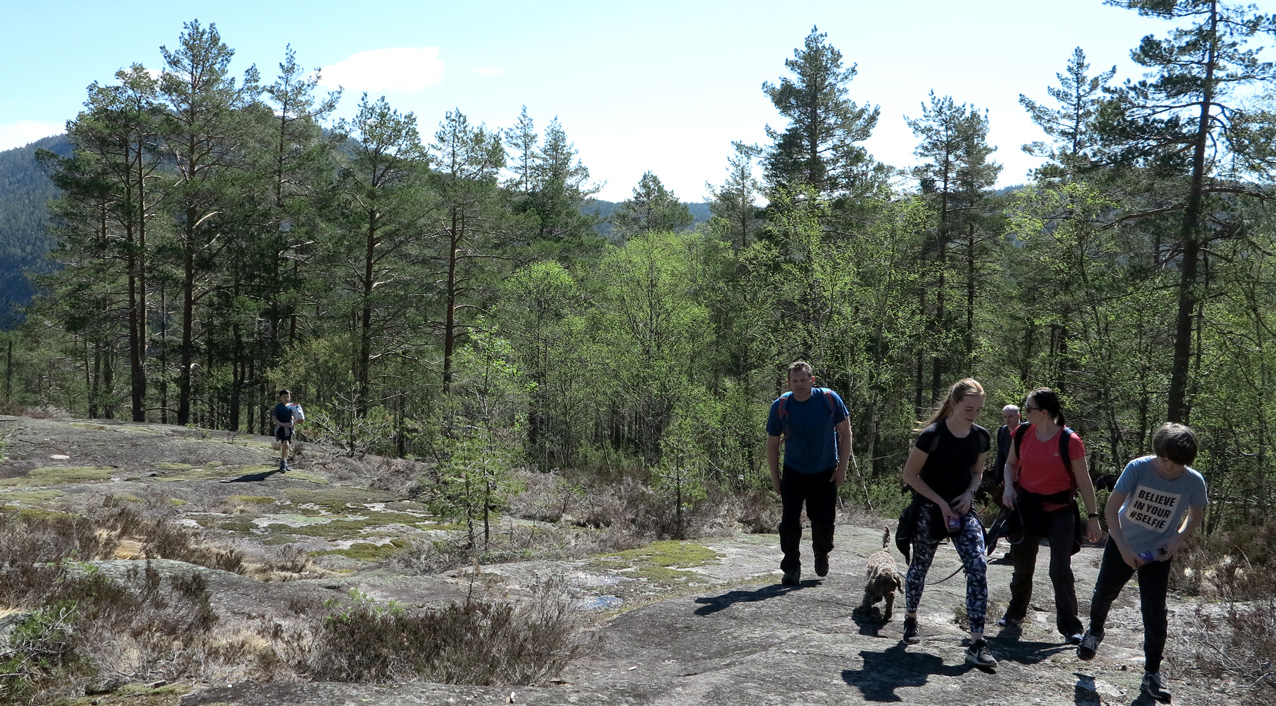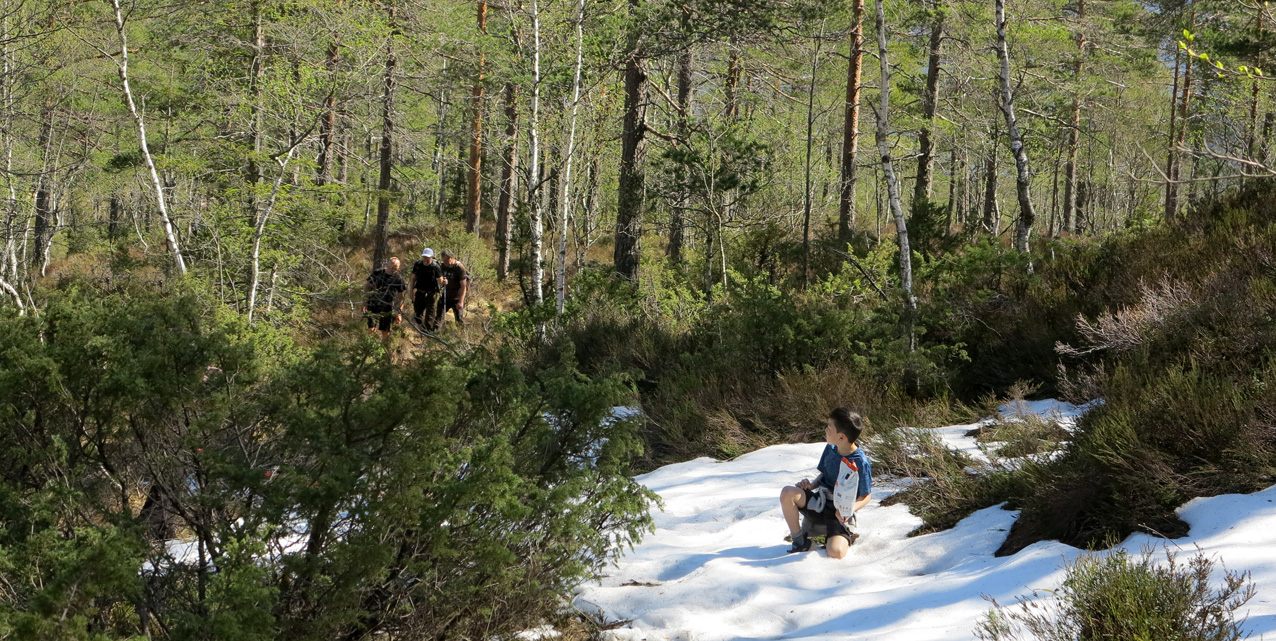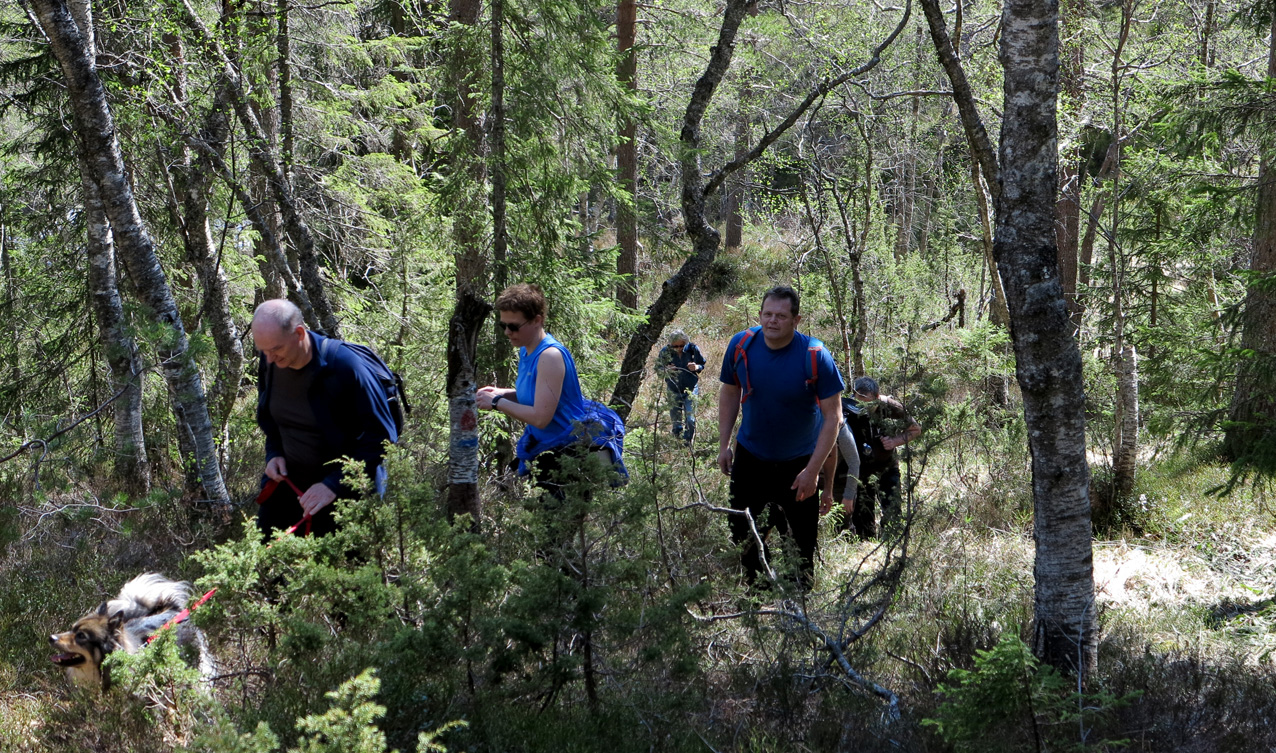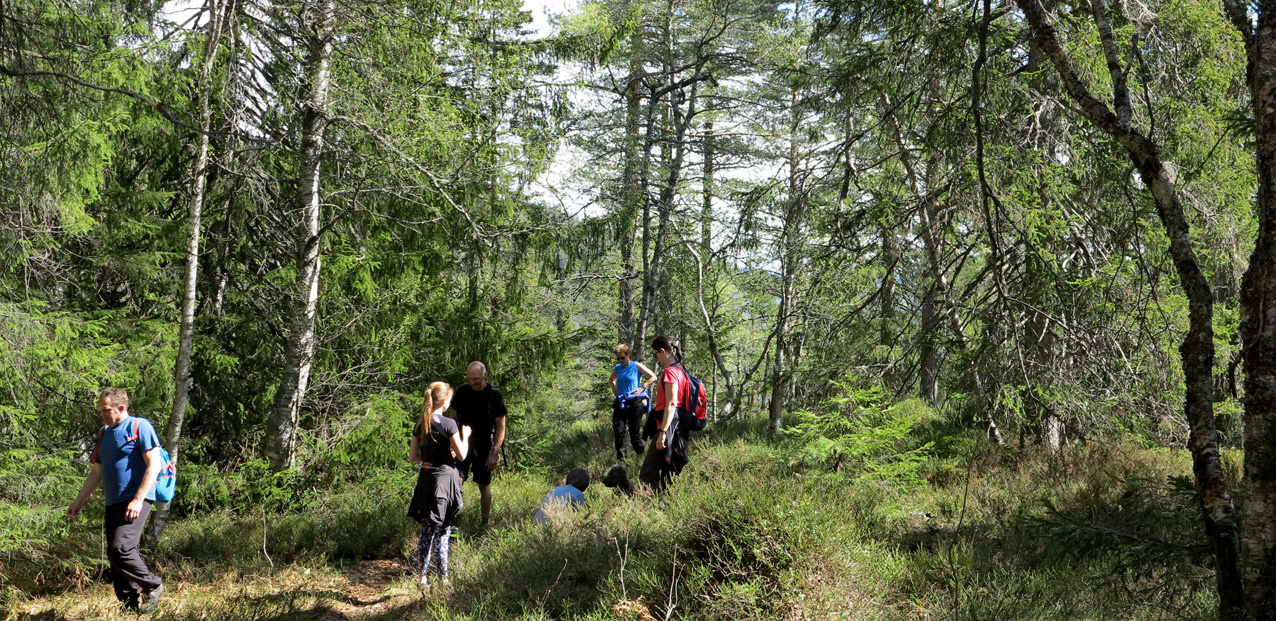 In a bog about a kilometer from the wreck we found parts of an aircraft engine.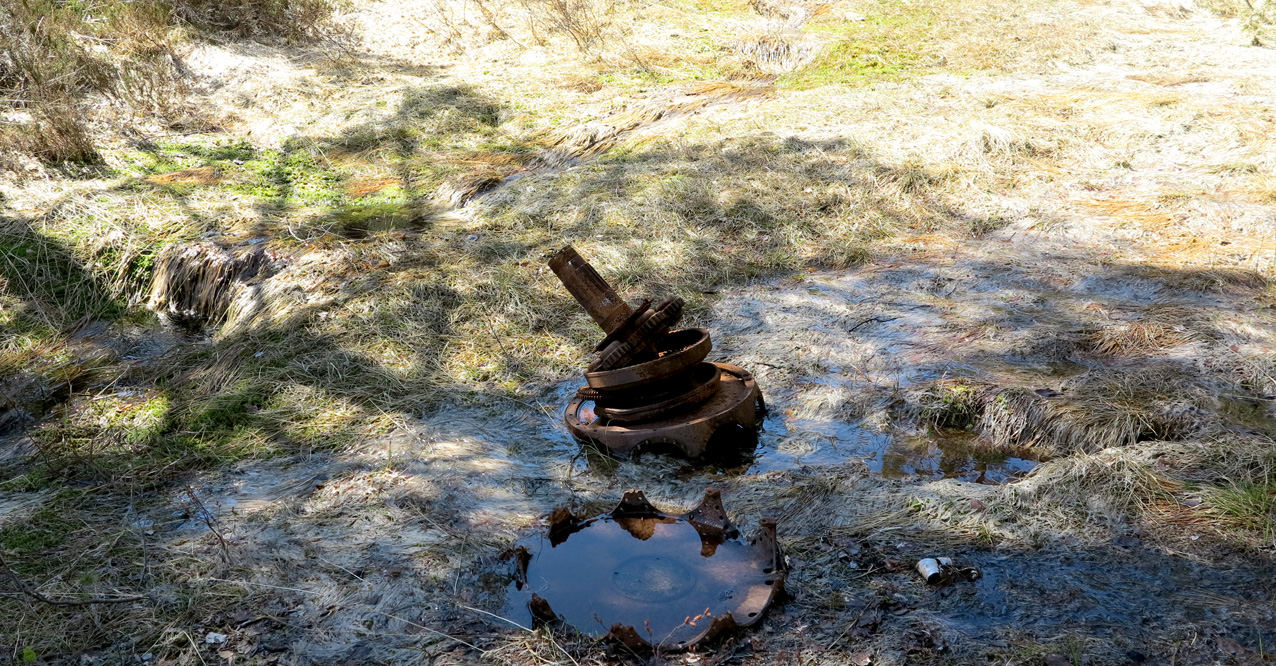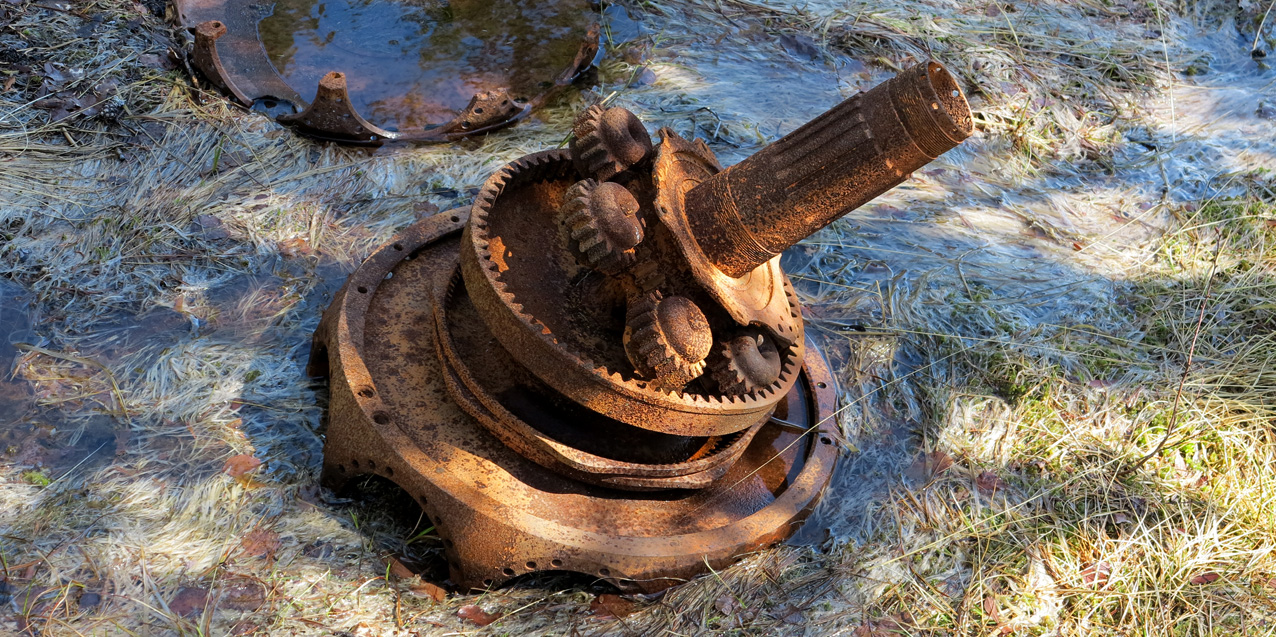 A hundred meters later we found the first parts of the fuselage.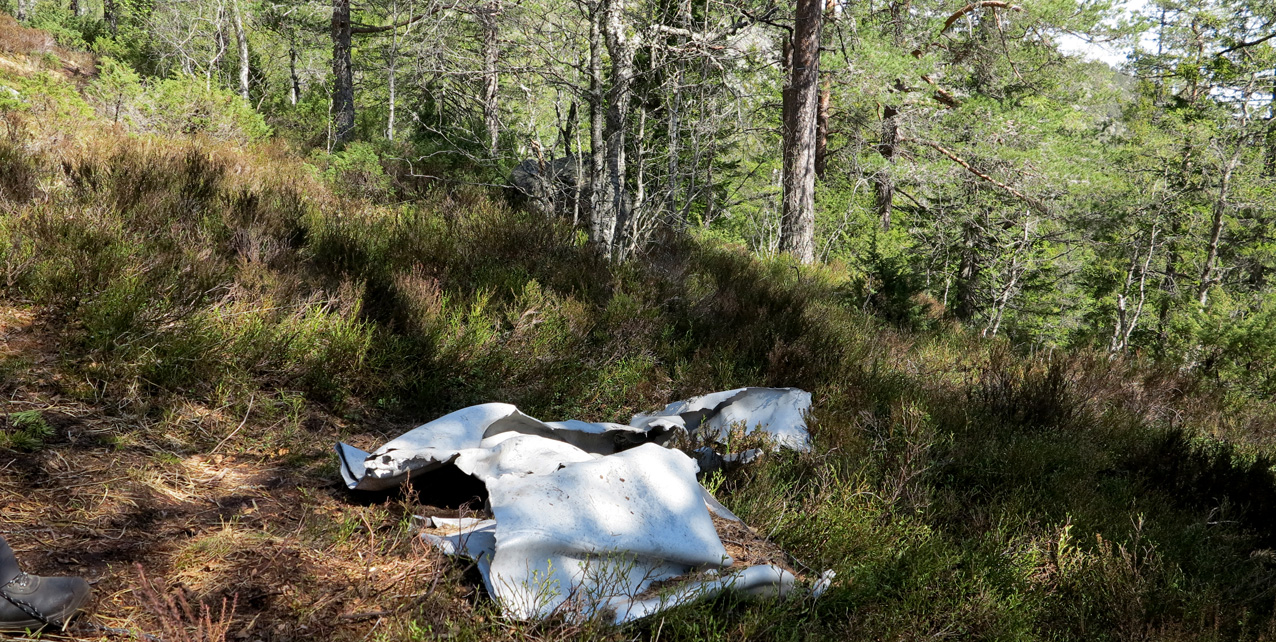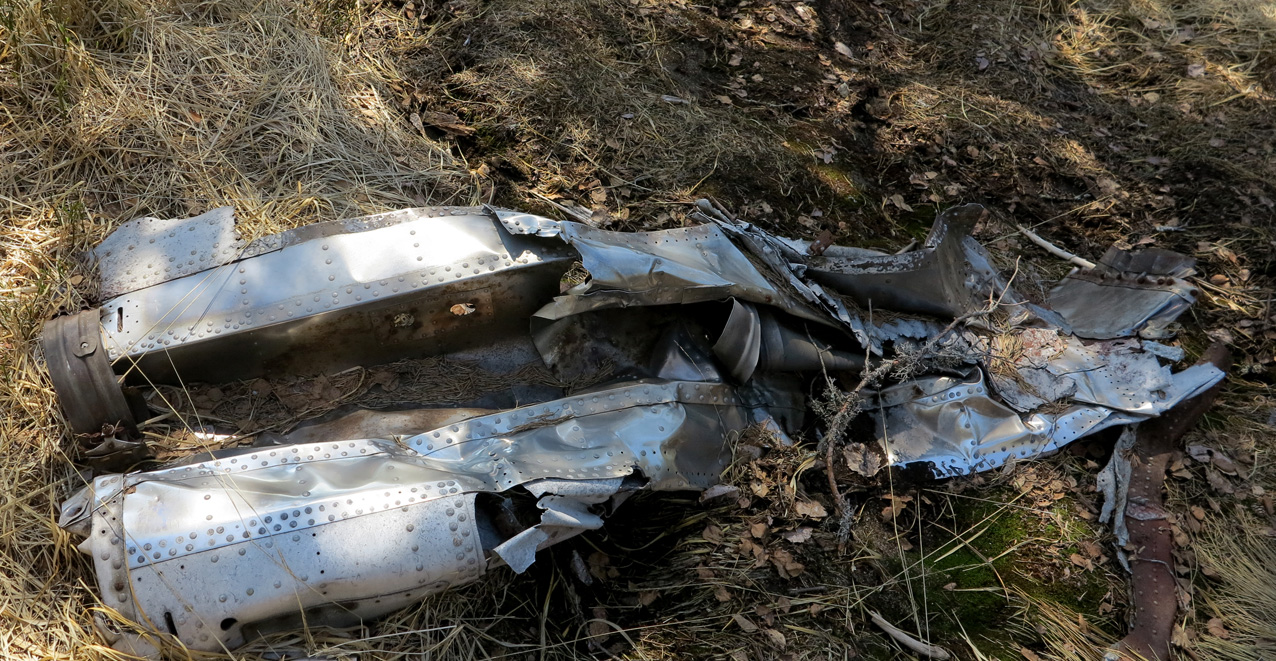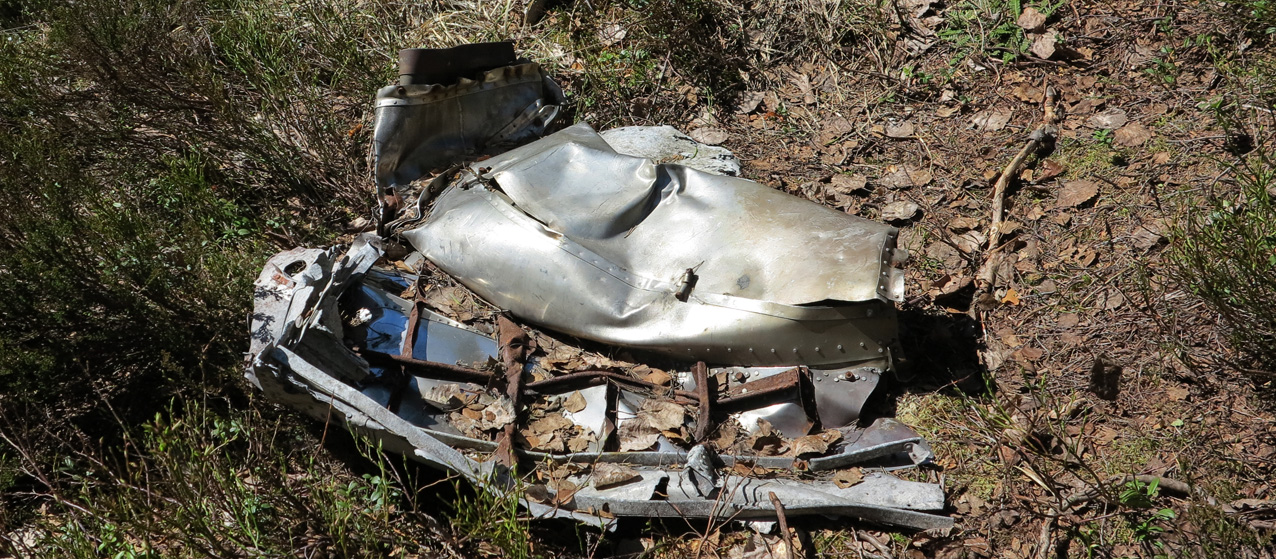 We found the crash site about 3,5 kilometres from where we parked the cars.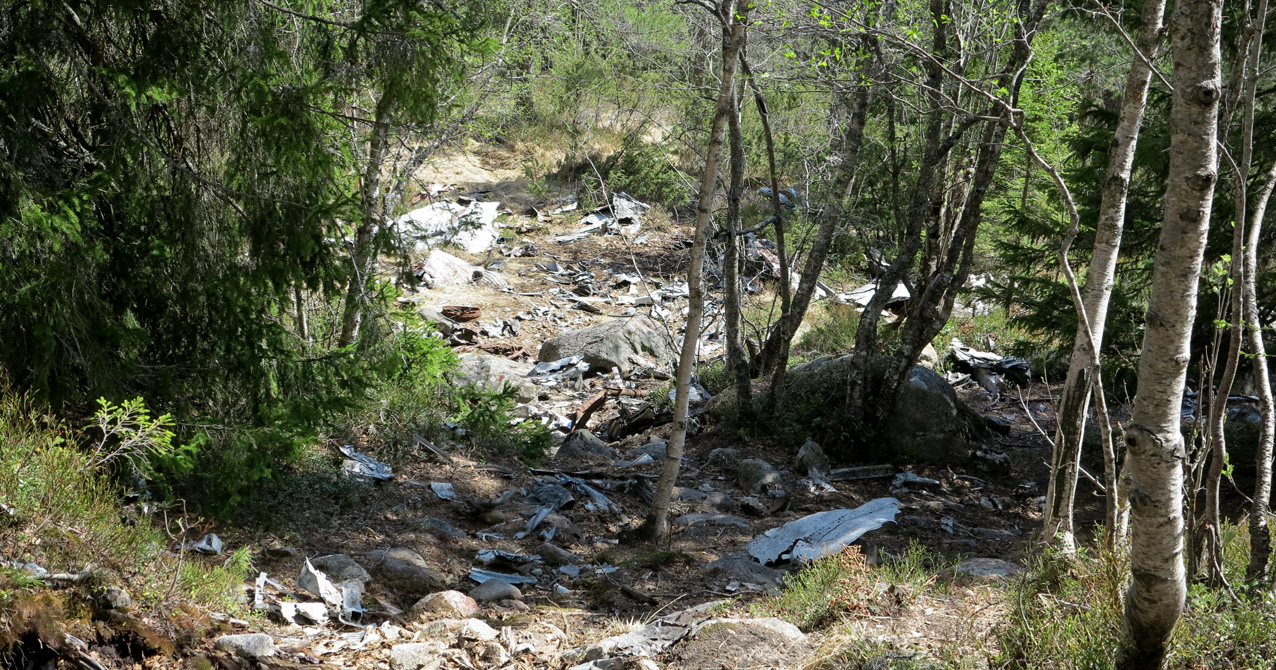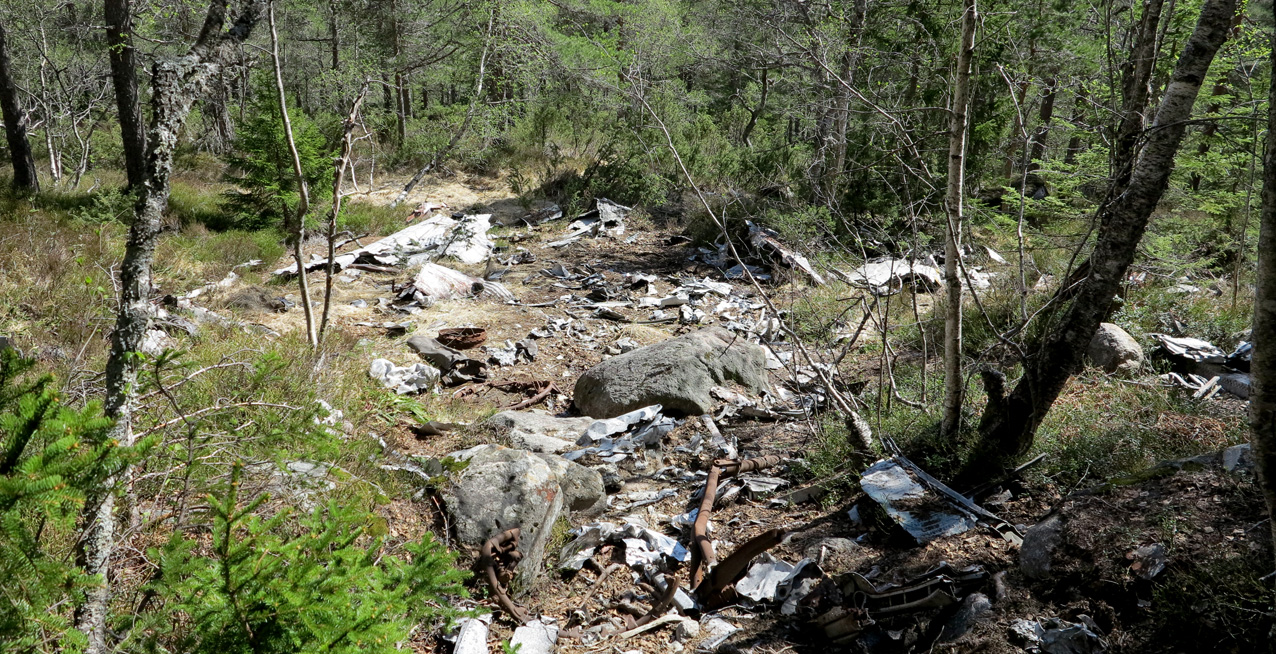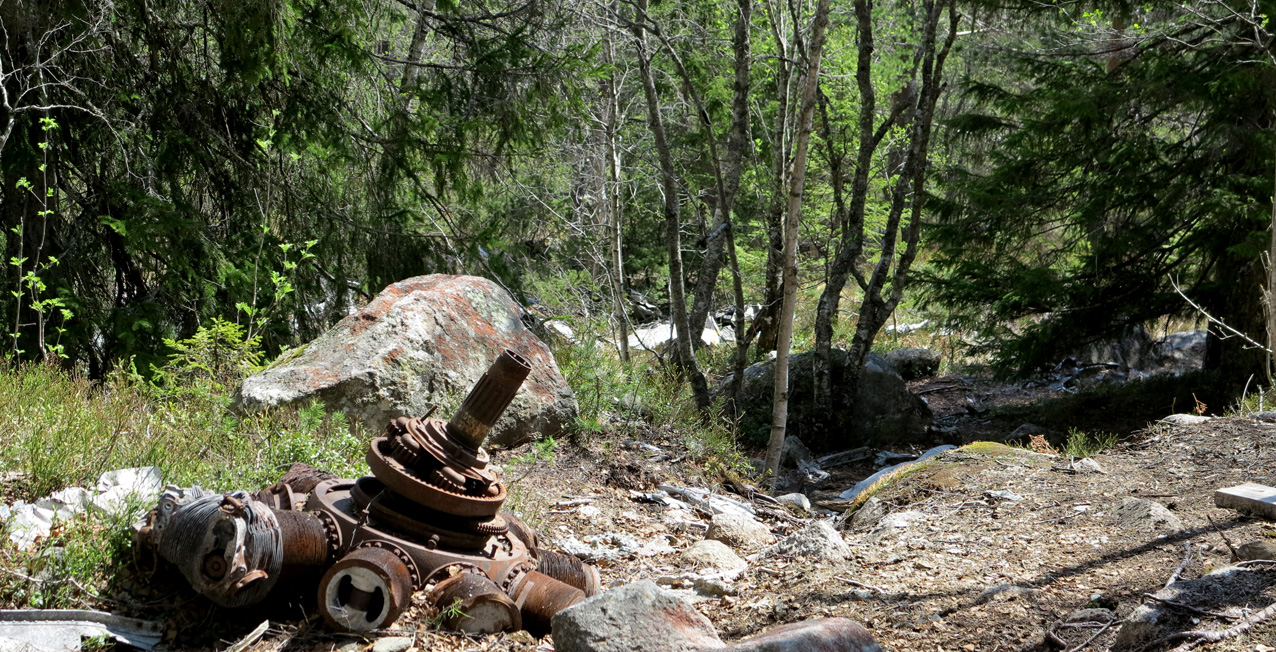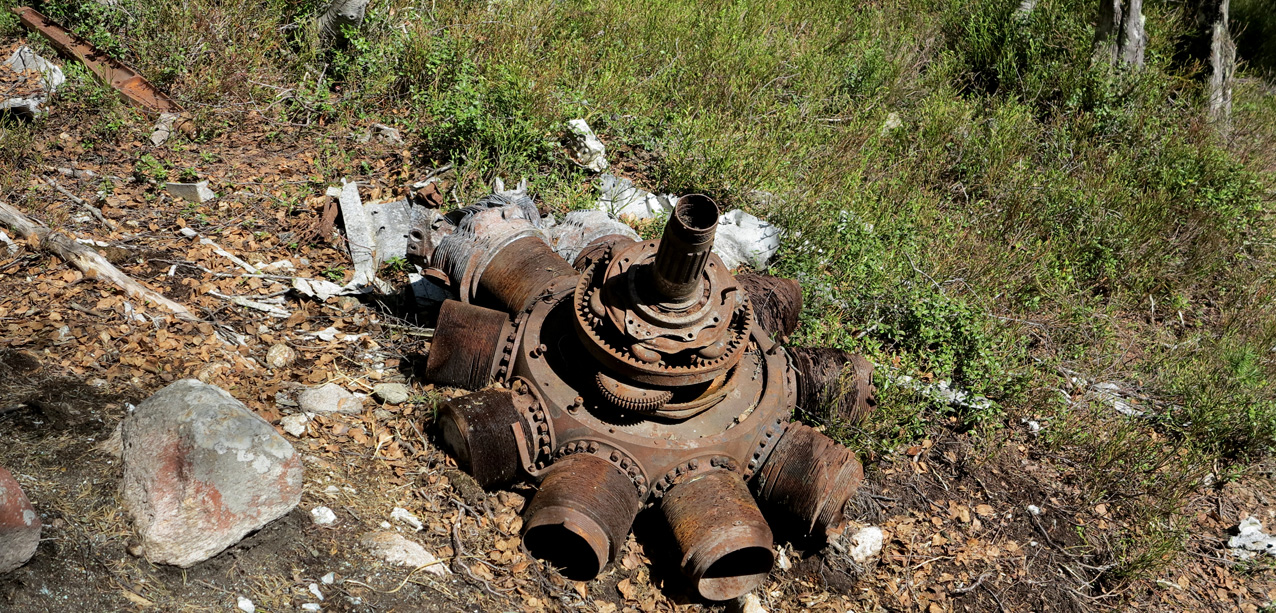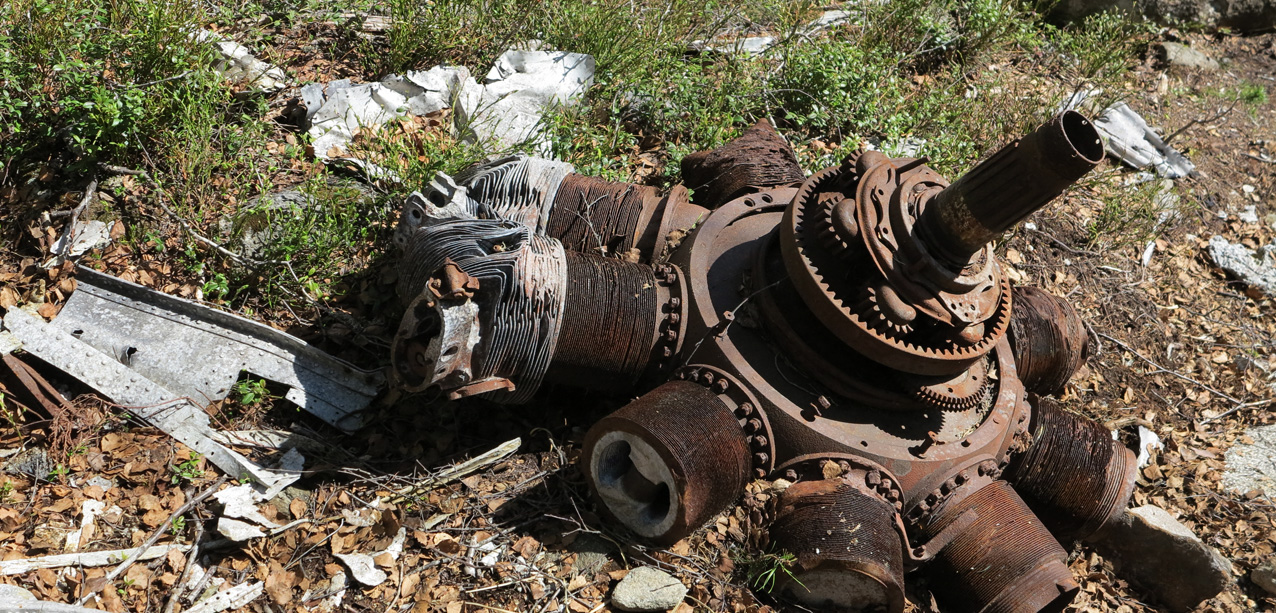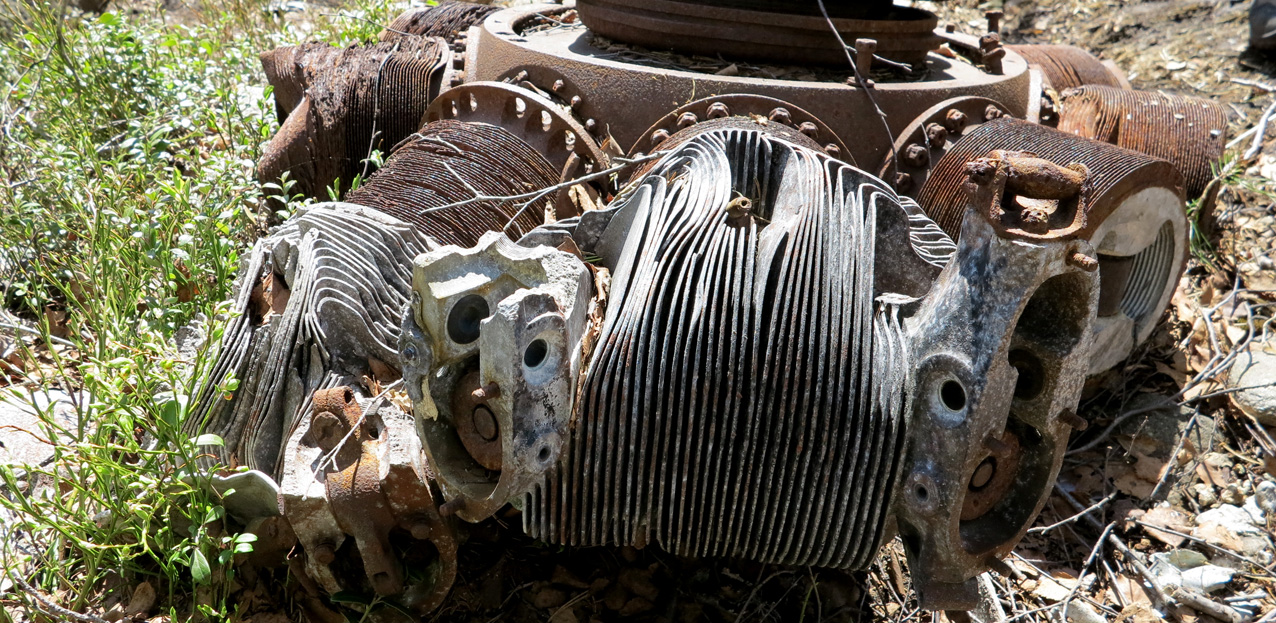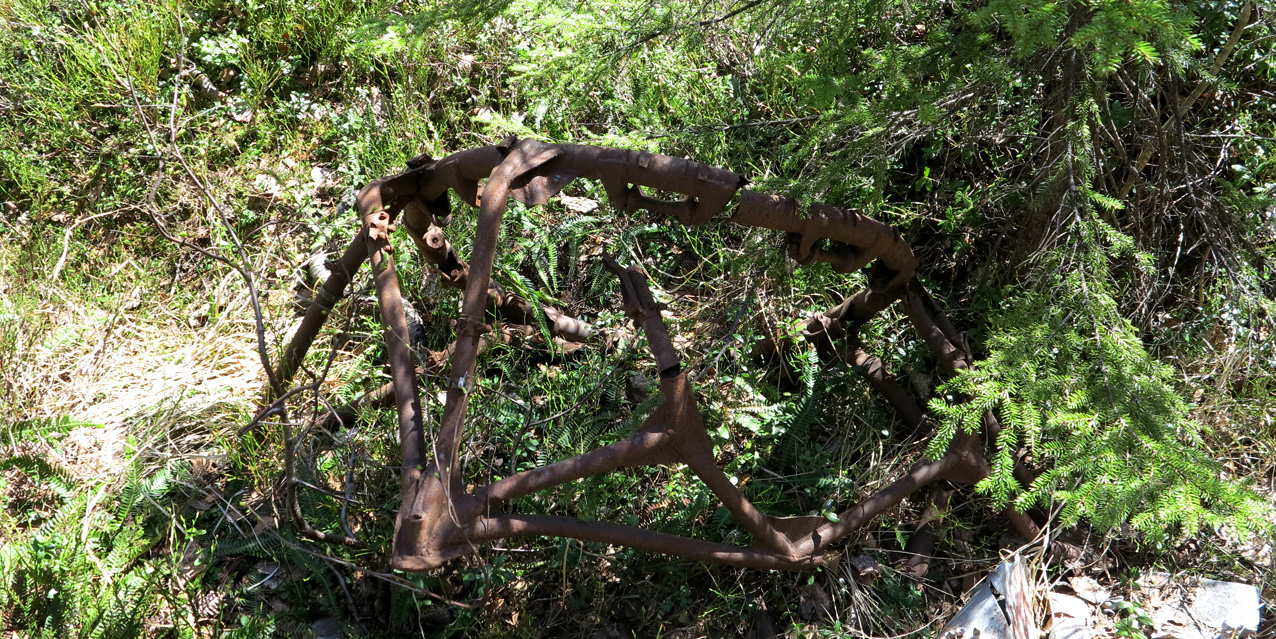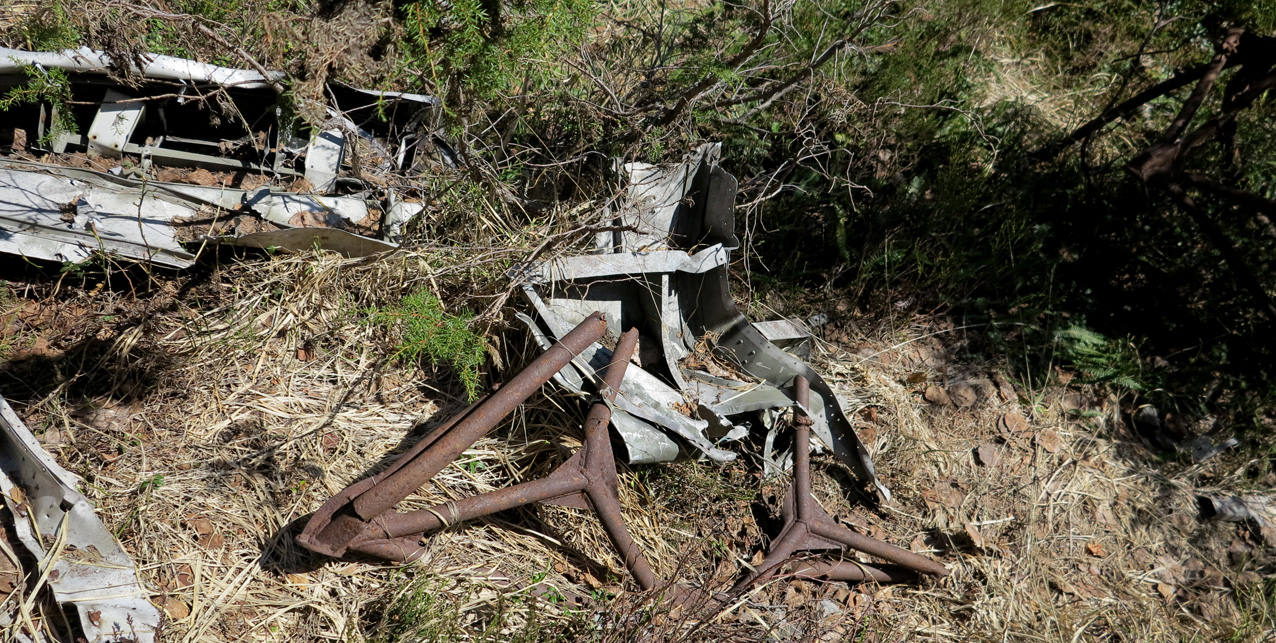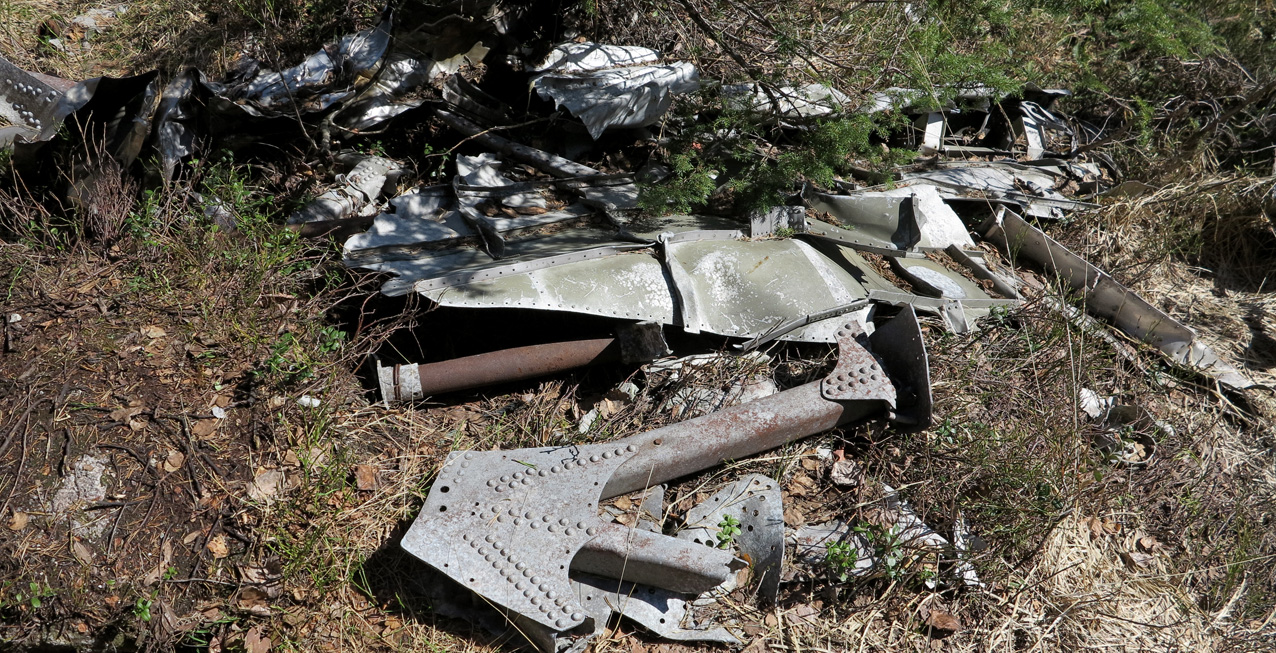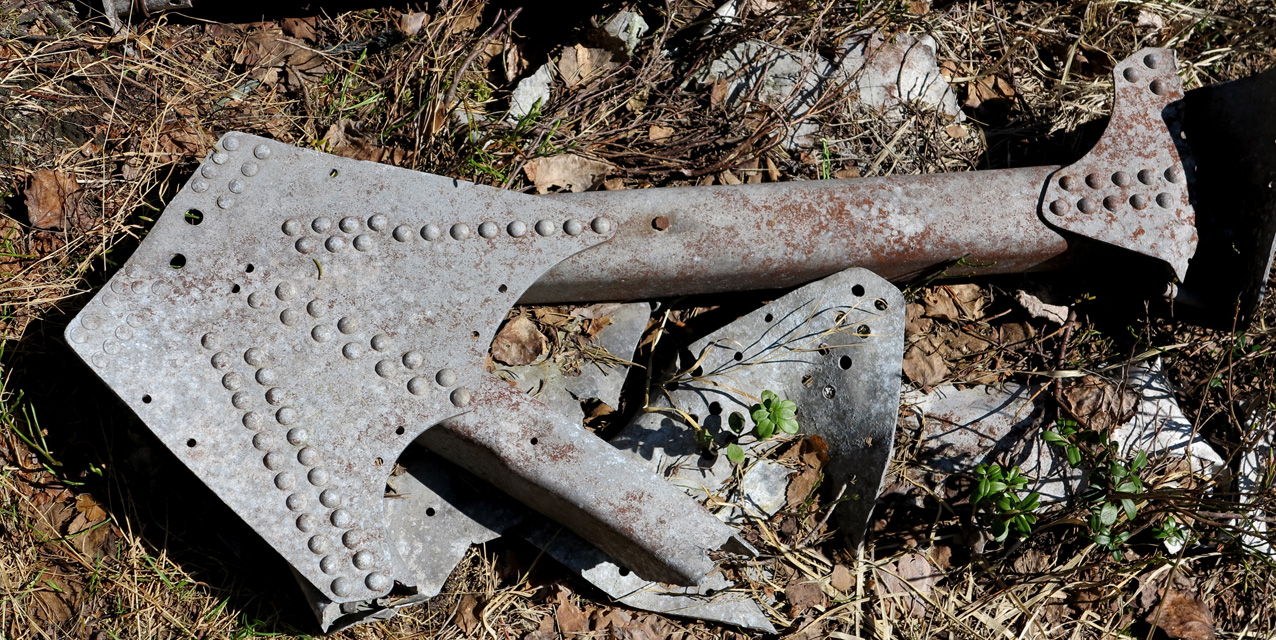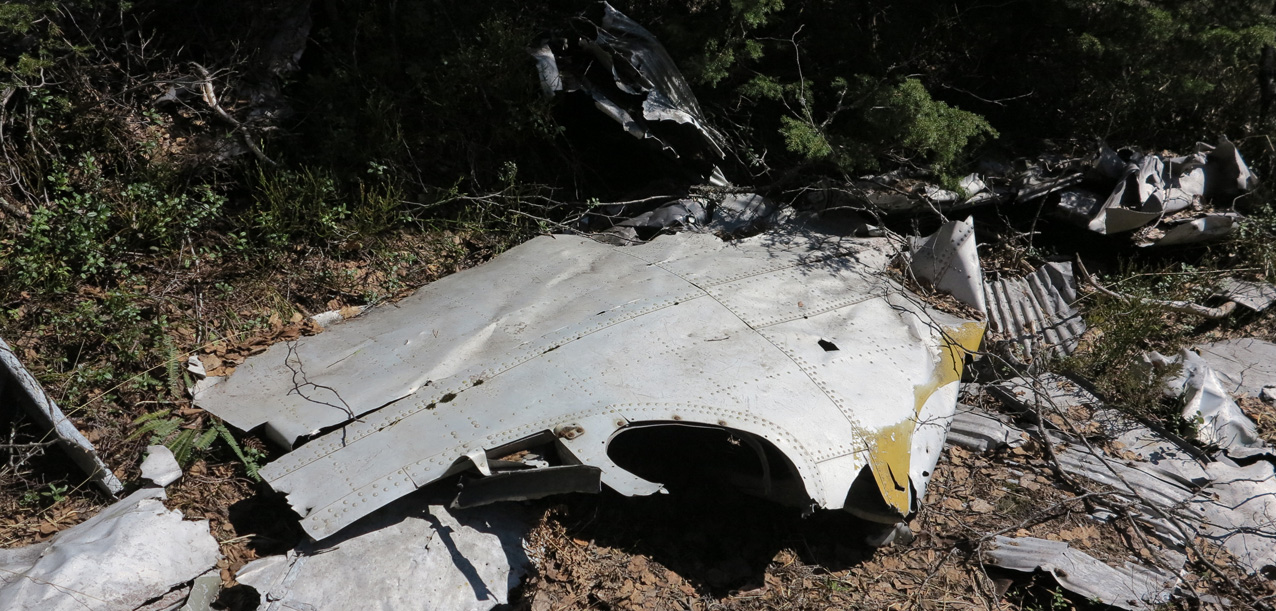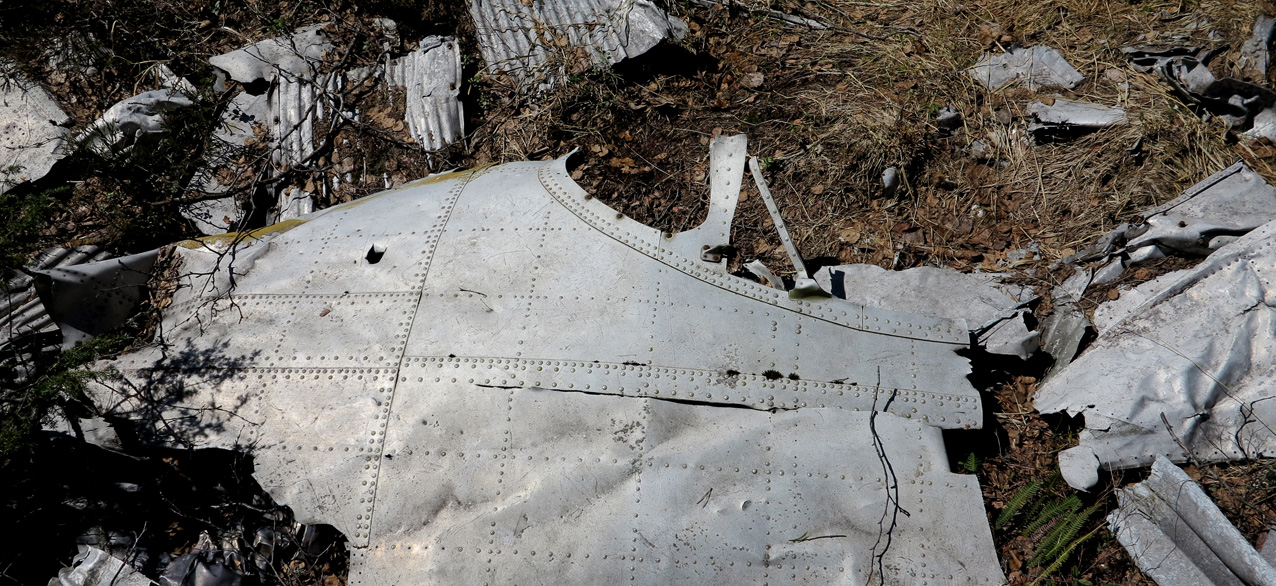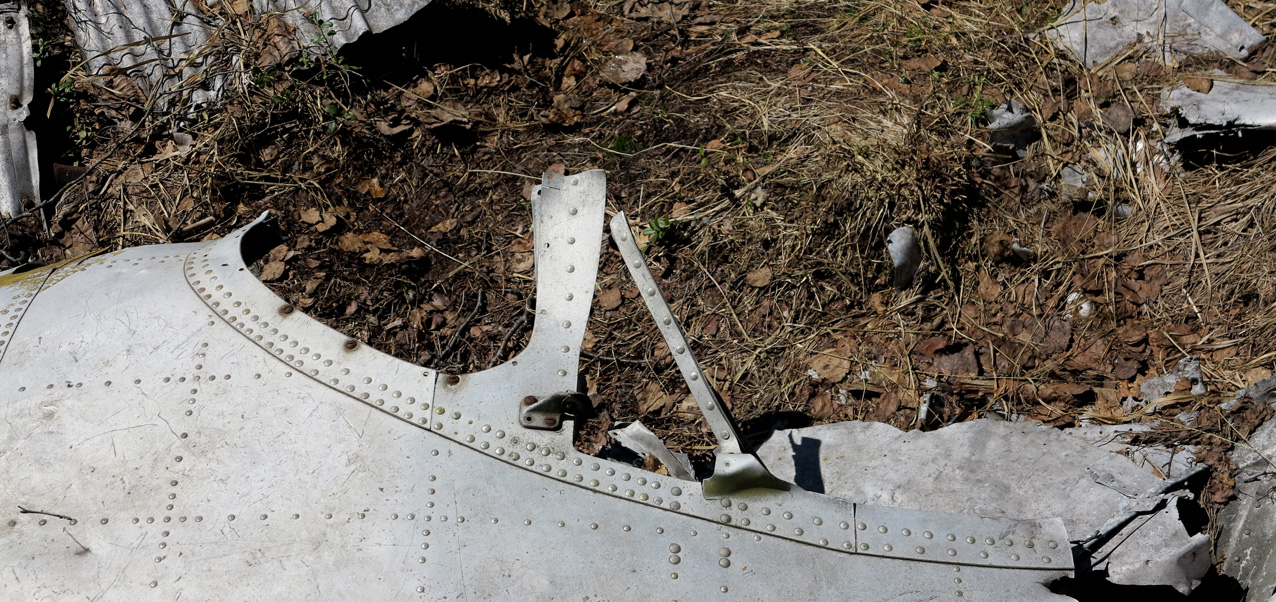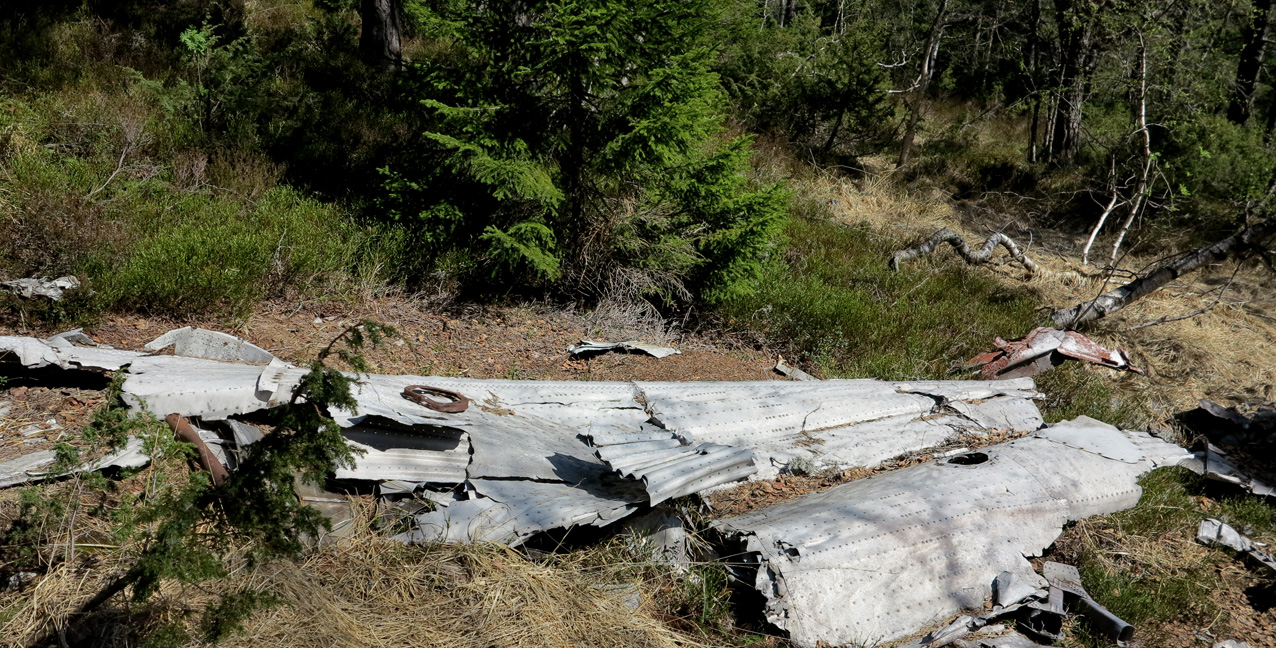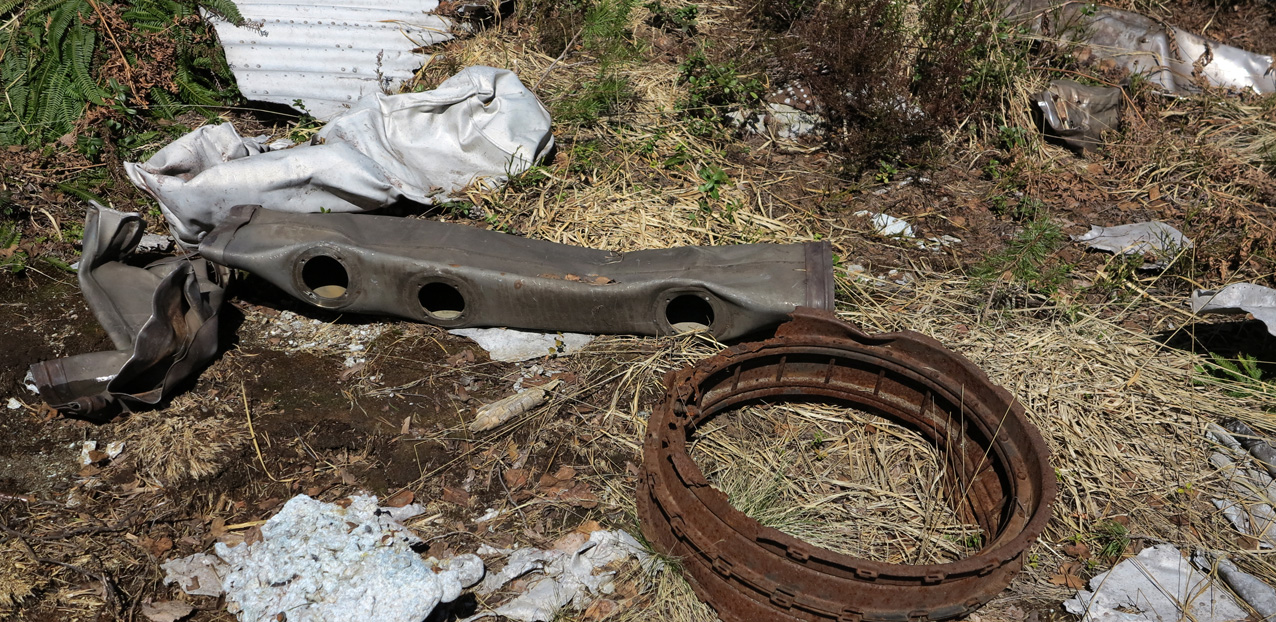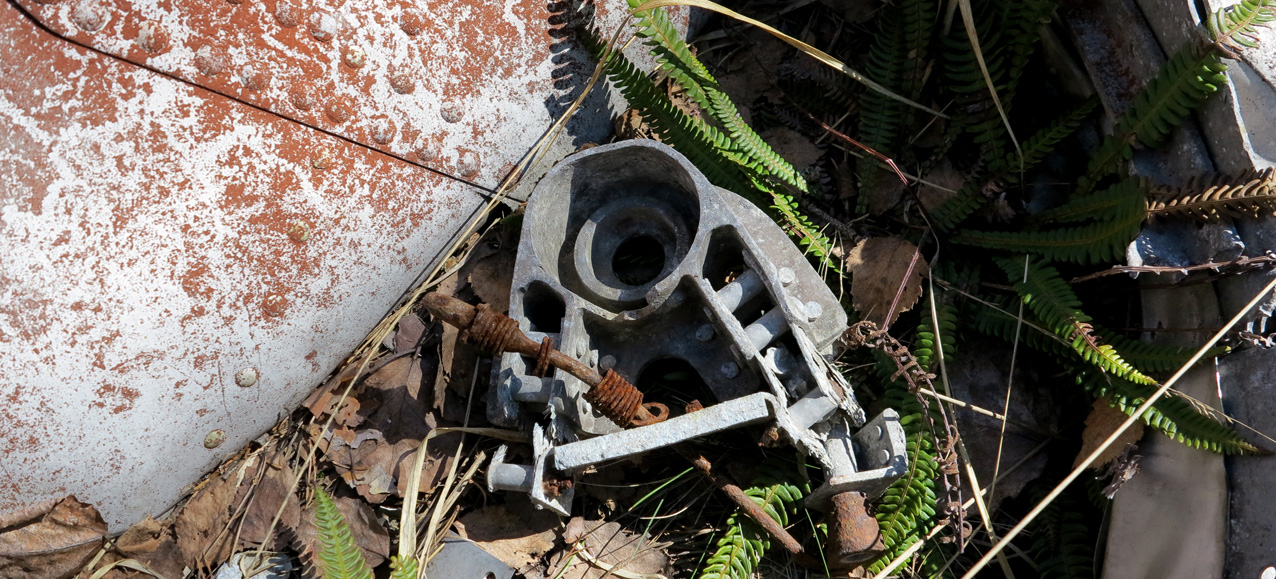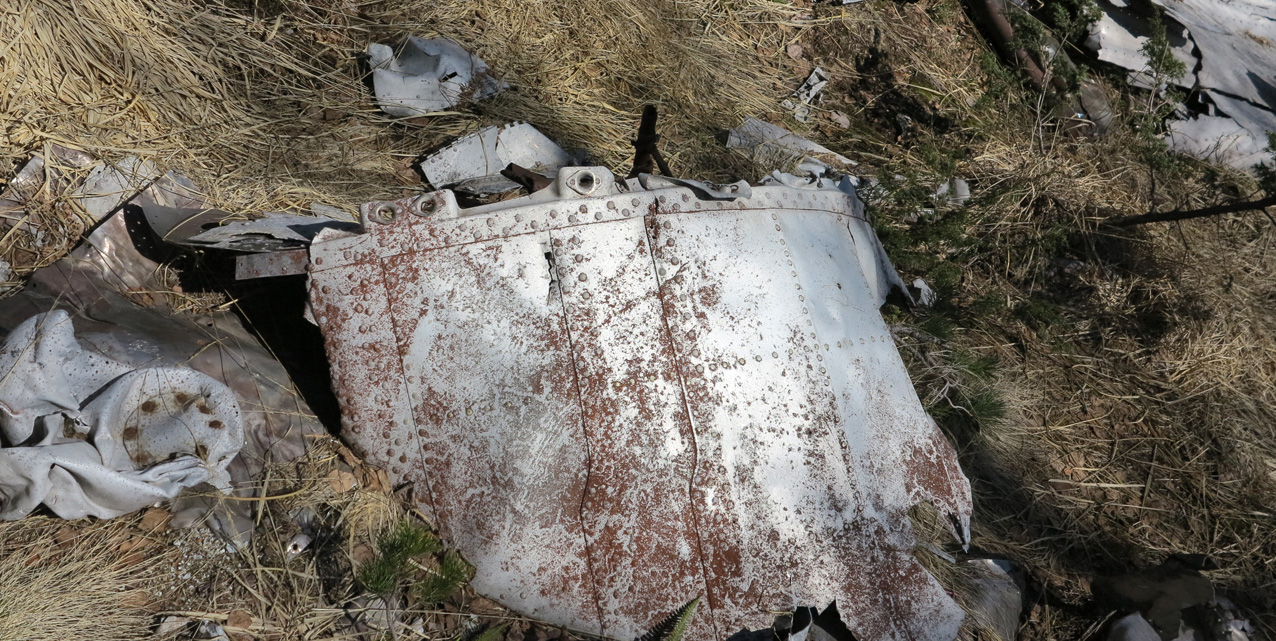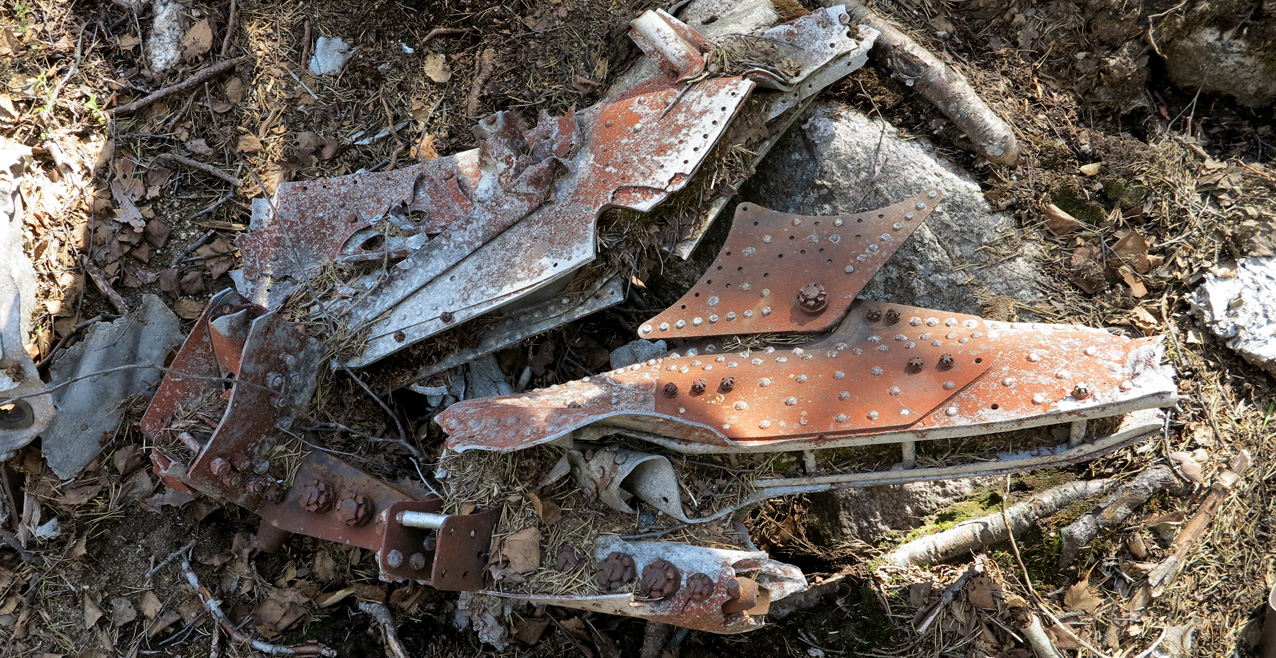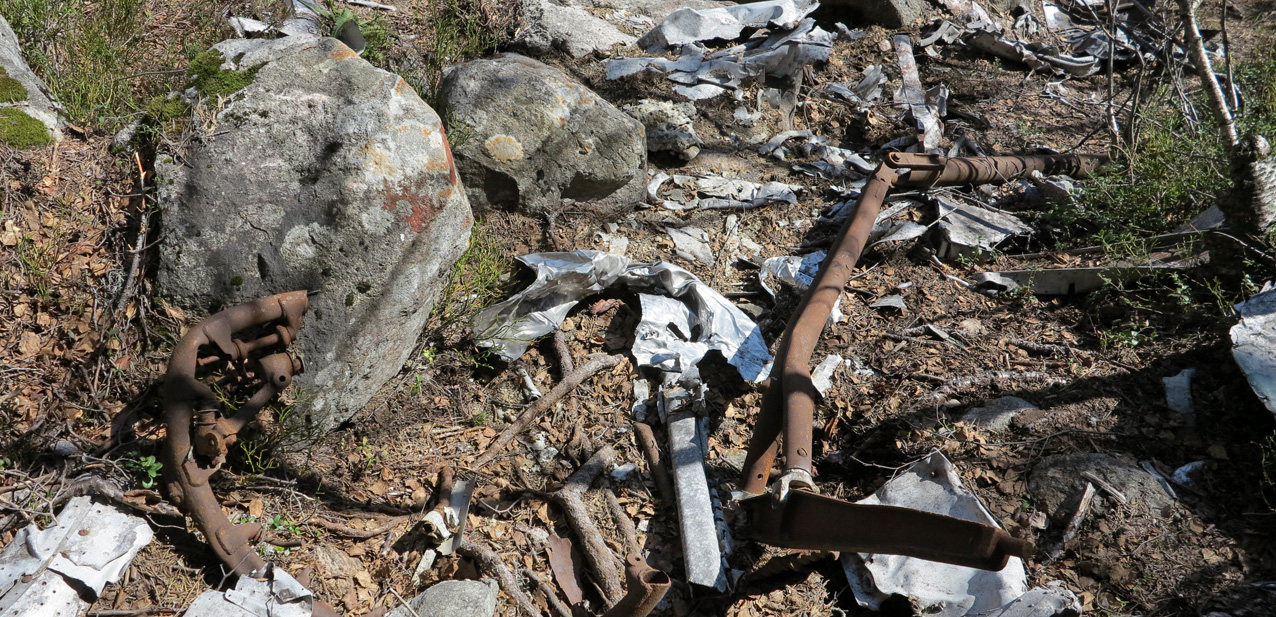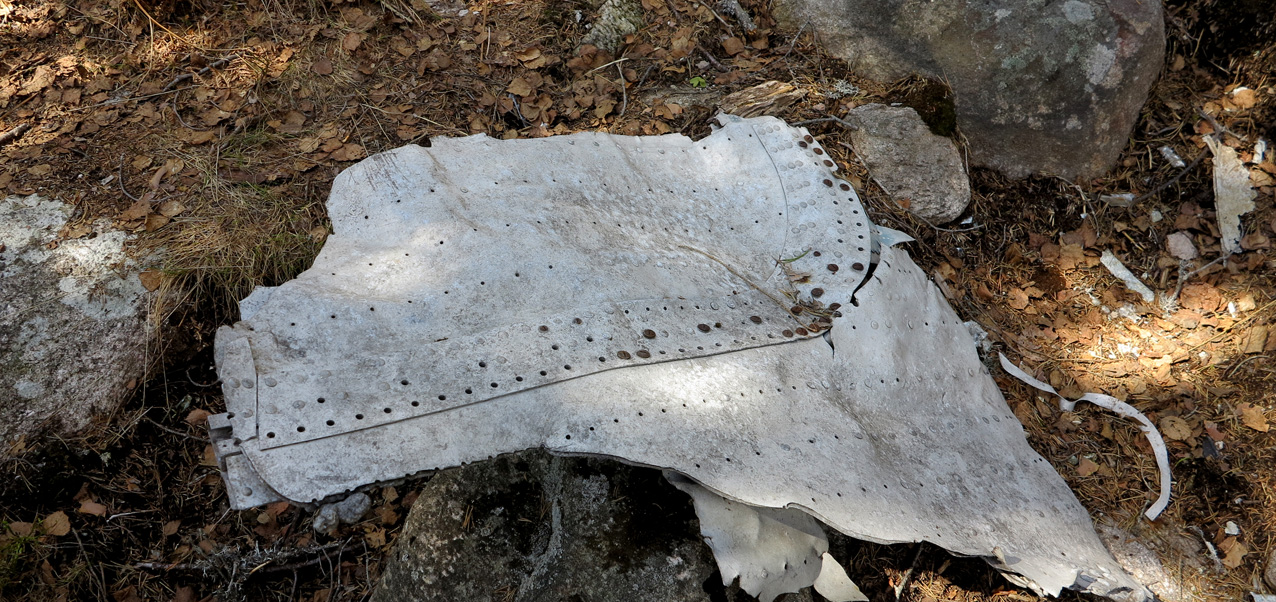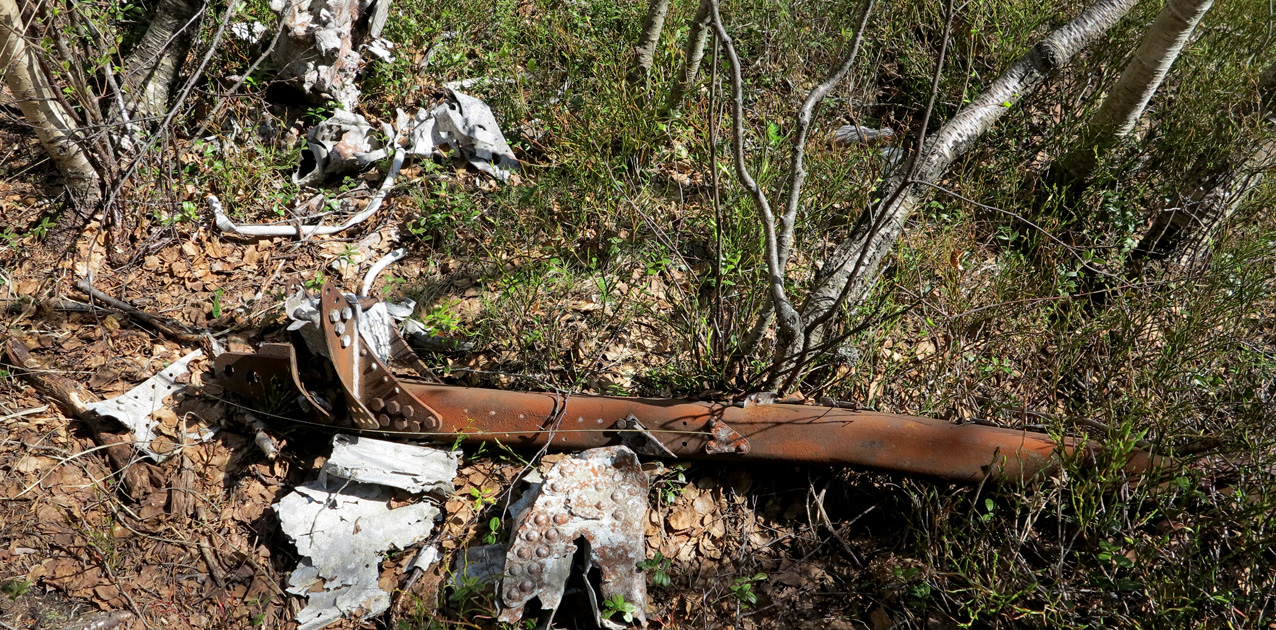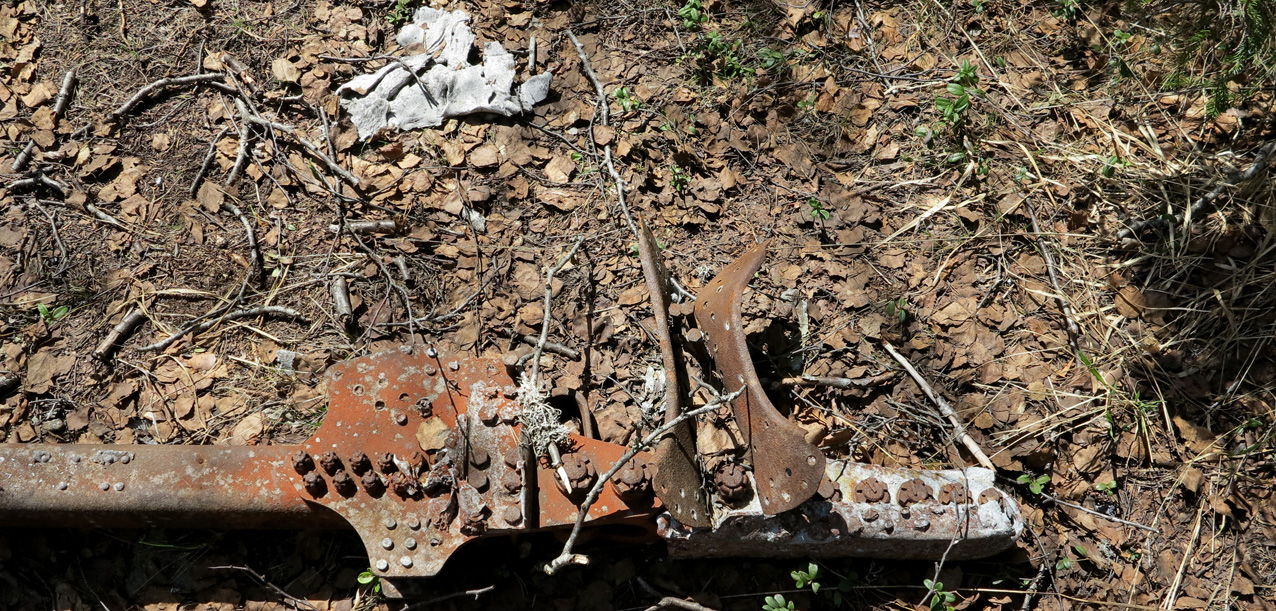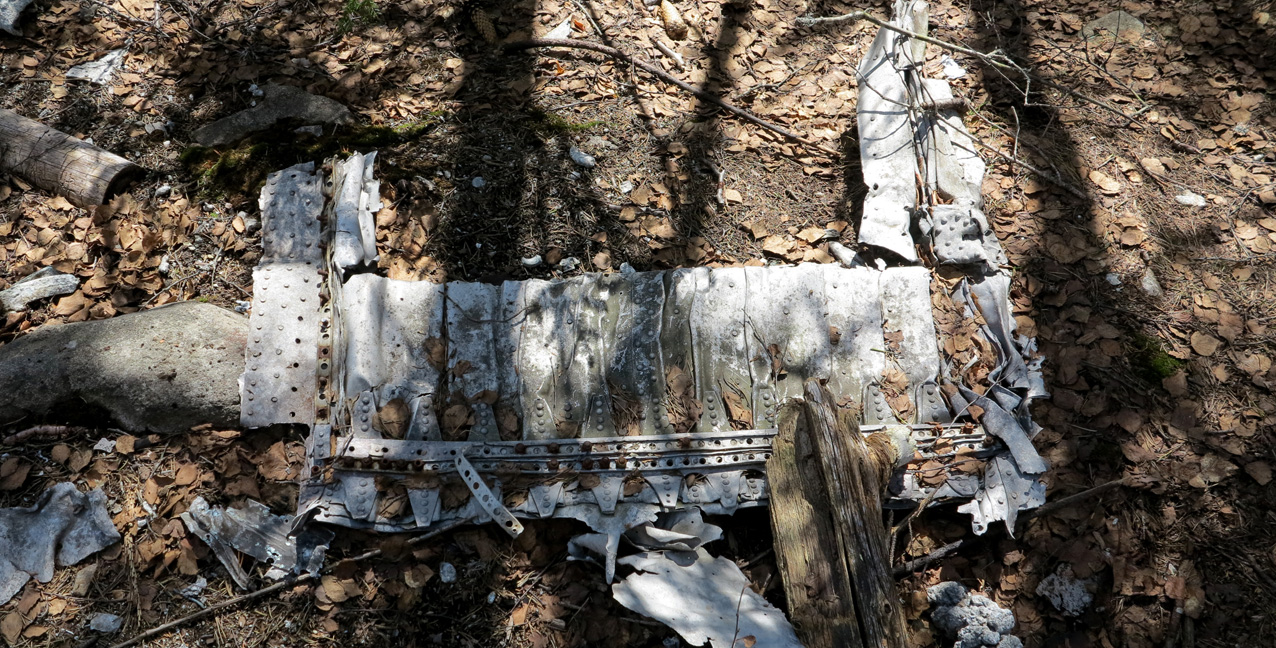 In 2001, 60 years later, Bygland municipality placed this memorial board at the crash site.
When we are heading back we will visit the Bygland cemetery where the crew is buried.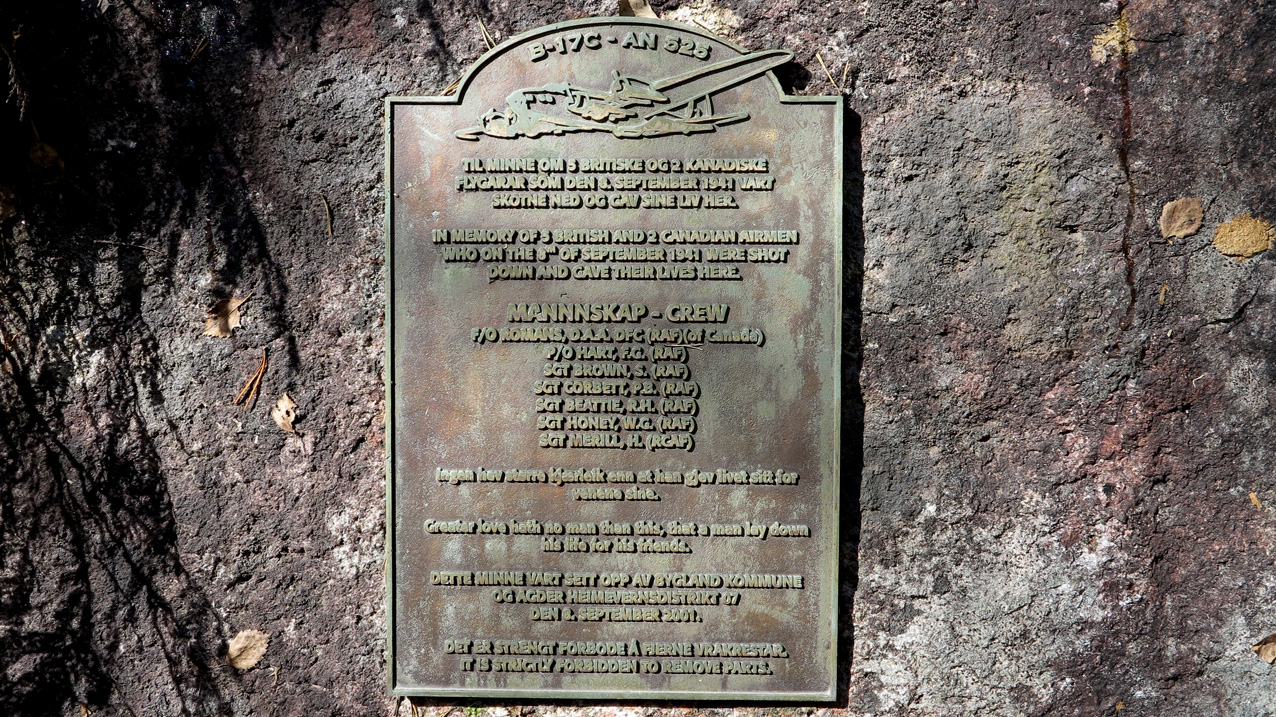 ---
---