Around and about
"Kristiansand, Norway"
Photos by Hans Tore Tangerud

My new mint condition early eighties DBS Tourist 3 speed bicycle.
Bought it at a thrift store. DBS is a norwegian brand of high quality!!! :-)
Has a chrome front fork, stainless steel fenders, drum front brake, 3 speed rear "axle" and dynamo driven front and rear lights!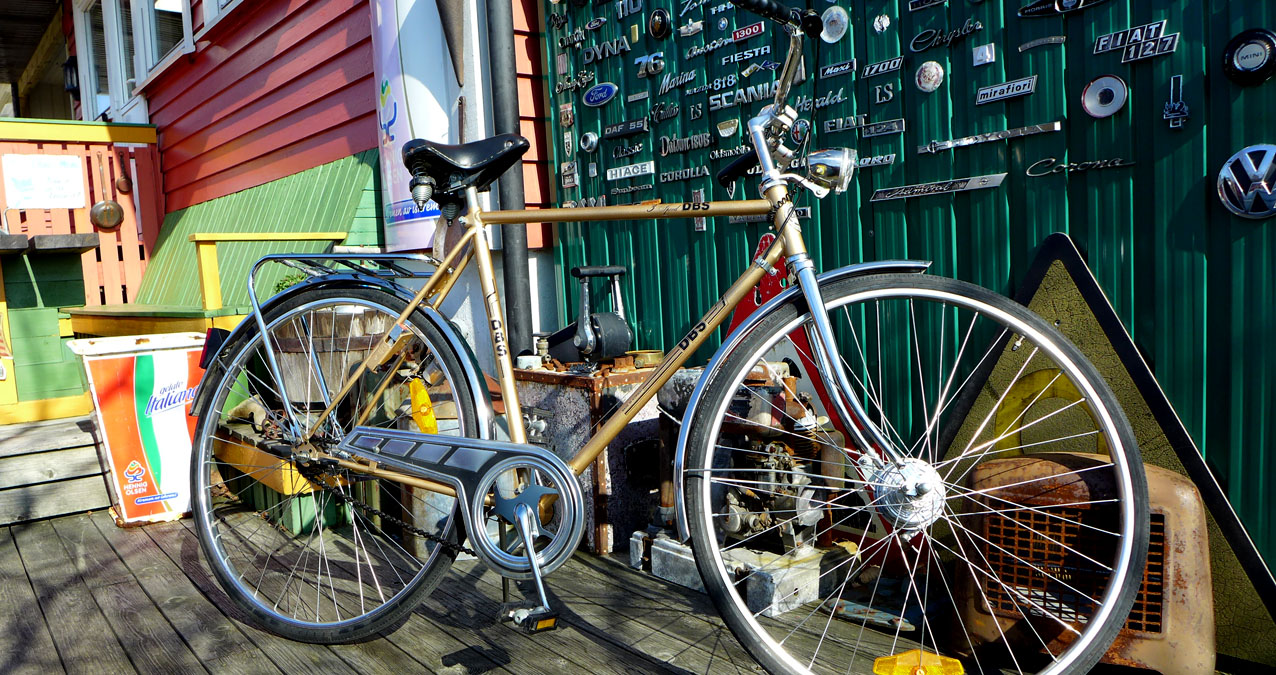 Getting ready to ride it!!! :-).